Alligatoring paint can make your walls look like they have the texture of alligator scales—not the most attractive aesthetic. It is a common painting problem that emerges in interior and exterior surfaces.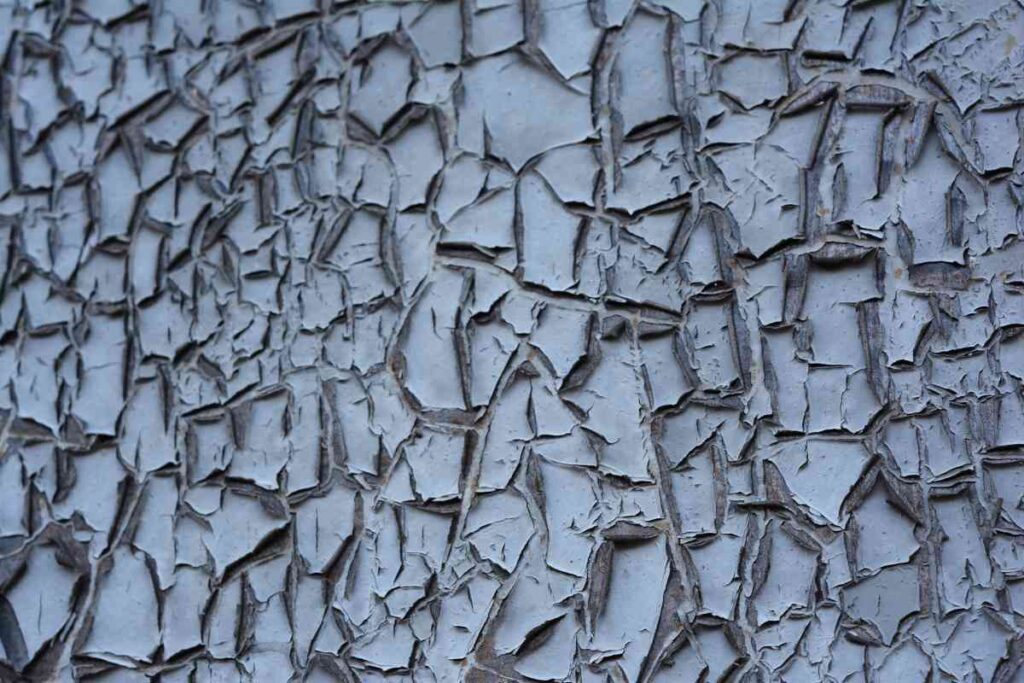 If you want to get rid of alligatored paint in your house, I'm here for you!
In this guide, I'll discuss all you need to know about alligatoring paint to help you fix this problem.
What Is Alligatoring Paint?
Alligatoring paint is the formation of a patterned cracking in the paint film that resembles alligator hide. It is also referred to as crocodiling or chip cracking.
It is easy to identify because the cracking typically only appears on the surface layer and does not expose the substrate. However, left unchecked, the cracked paint will spread to other layers of paint and across the entire surface.
Another danger of alligator cracking is that it leaves your walls completely exposed to the elements. Dirt, water, and corrosive substances can penetrate the substrate and reach your wiring, insulation, framing materials, etc.
Needless to say, the potential damage is alarming.
What Causes Alligatoring?
There are a few reasons why alligatoring paint might occur:
Improper or insufficient surface preparation
The topccoat didn't bond smoothly with a glossy finish
Application of a hard, rigid coating such as oil enamel over a softer, flexible coating
Natural aging of oil-based paint
Temperature fluctuations
Premature application of topcoat on an undried coat
Excessive application of paint per coat
Load-related deterioration on bitumen or asphalt
Not following the manufacturer's instructions on thinning and mixing paint
Structural defects
Paint application in inappropriate conditions
The wrong type of paint used
Excessive moisture trapped in the walls
Solutions to Fix Alligatoring Paint
Regardless of the size of the area affected by alligator cracking, you must remove all of the paint from the surface to fix the issue. Or else, similar issues will emerge on different parts of the wall.
Removing old paint can expose you to harmful lead dust, so taking all the safety precautions is necessary. Before you get started, cover your face with dust masks or respirators and use eye protection. It's best to wear a long-sleeved top and gloves.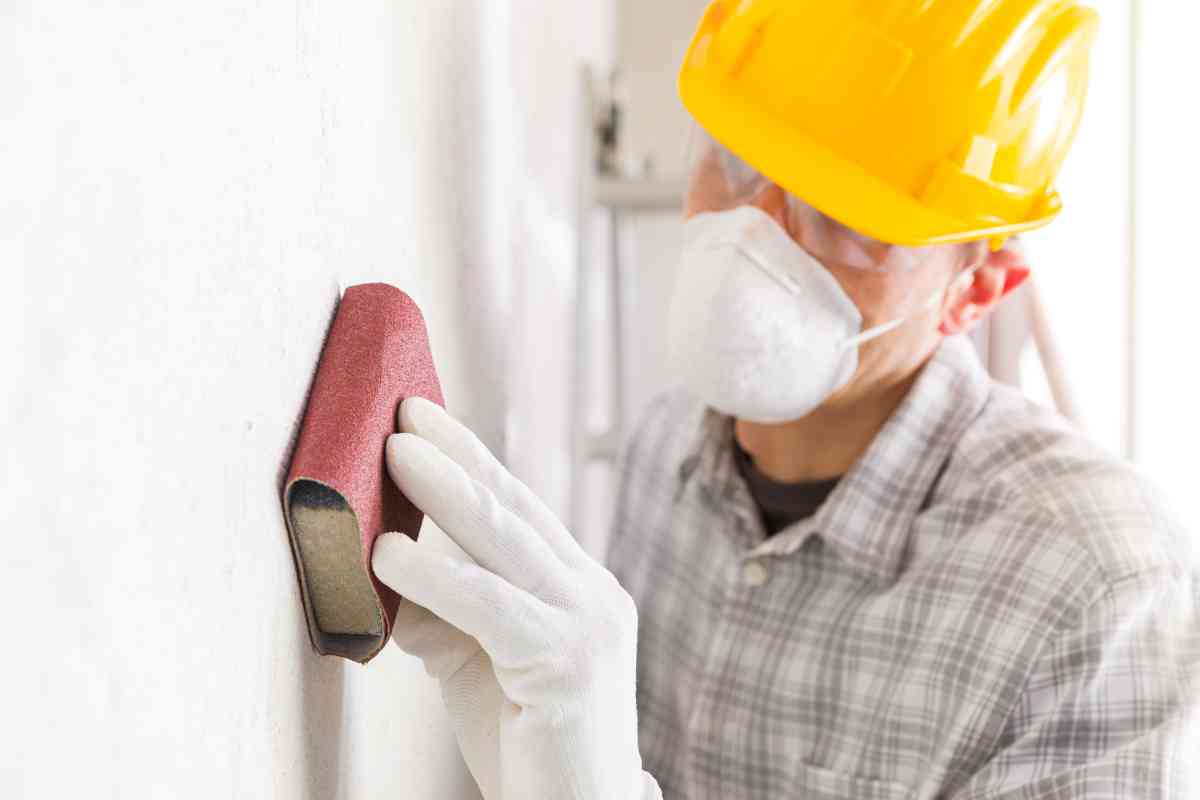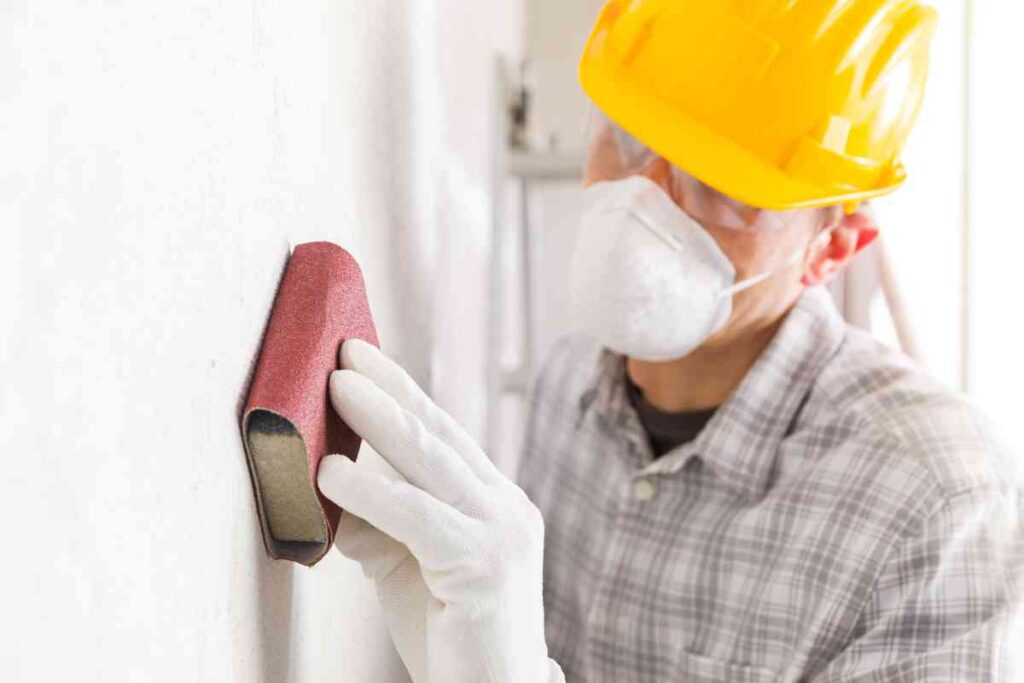 Interior and Exterior Surfaces
Remove old and loose paint using a paint scraper, wire brush, sander, chemical remover, or a heat gun
Use an appropriate cleaner to remove surface contamination and rinse thoroughly
Let the surface dry completely once washed (follow the instructions given on the cleaner for appropriate dry time)
If you have a glossy surface, sand it dull.
Prime the surface with a high-quality latex primer and allow it to dry completely
Apply a high-quality paint in your choice of finish
If You're Applying Another Coat of Paint
Wait for the previous coat to dry and then sand it
Fill in cracks using spackling compound and sand the surface again
Apply a layer of primer or undercoat
Apply the finish coat
How to Prevent Alligatoring Paint in the Future?
Apply a primer and finish coat from the same manufacturer.
If you're mixing different brands of paint, make sure they are compatible.
Dull a glossy surface before applying paint over it.
Do not paint on a dusty, waxy, oily, or dirty surface.
Do not apply a rigid substance over a flexible one.
If you have thick paint that's hard to spread, add thinner.
Make sure joints and seams are weather-tight, and the caulking and putty are sound before painting the exterior surfaces.
Prime rust stains, knots, and sap streaks using a stain-killing primer-sealer to prevent the stains from bleeding through.
Consider weather conditions before applying paint.
Choose the appropriate paint type for the surface.
If you're tackling a large interior paint project, I can understand your stress. Of course, you're looking to avoid errors or signs of an unprofessional paint job. Here's a guide that will teach you how to tape properly for a clean paint project.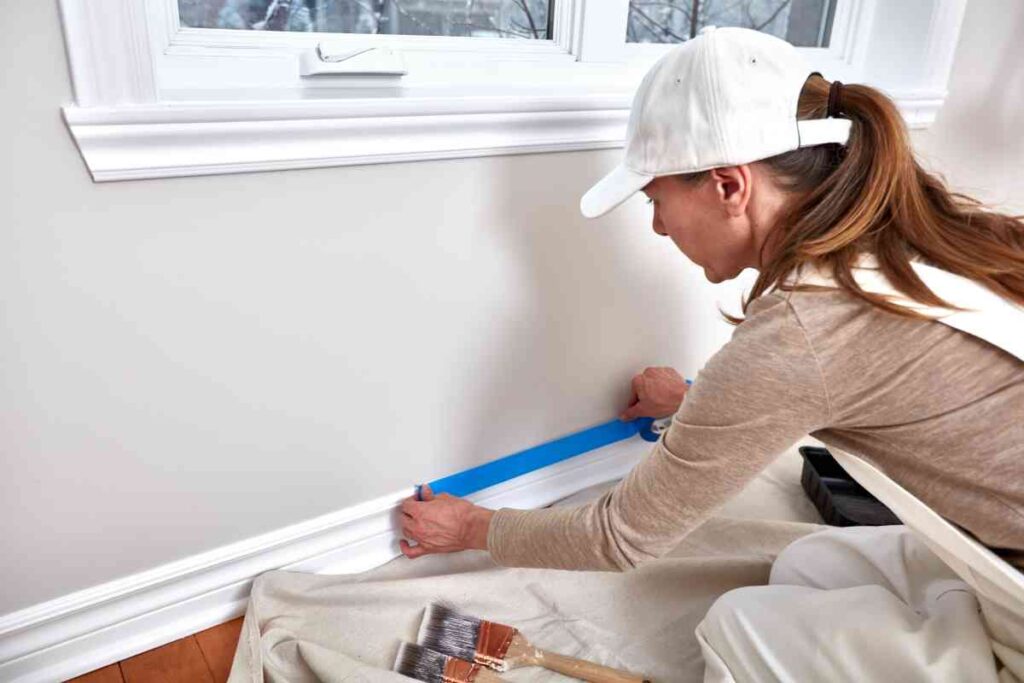 Recommended Products for Fixing Alligatoring
Check out the best paints and primers that can help you fix your interior and exterior alligatored surface:
Interior Paints for Fixing Alligatoring
Primer
Finish
Here's a guide if you're looking for a list of the best one-coat interior paints.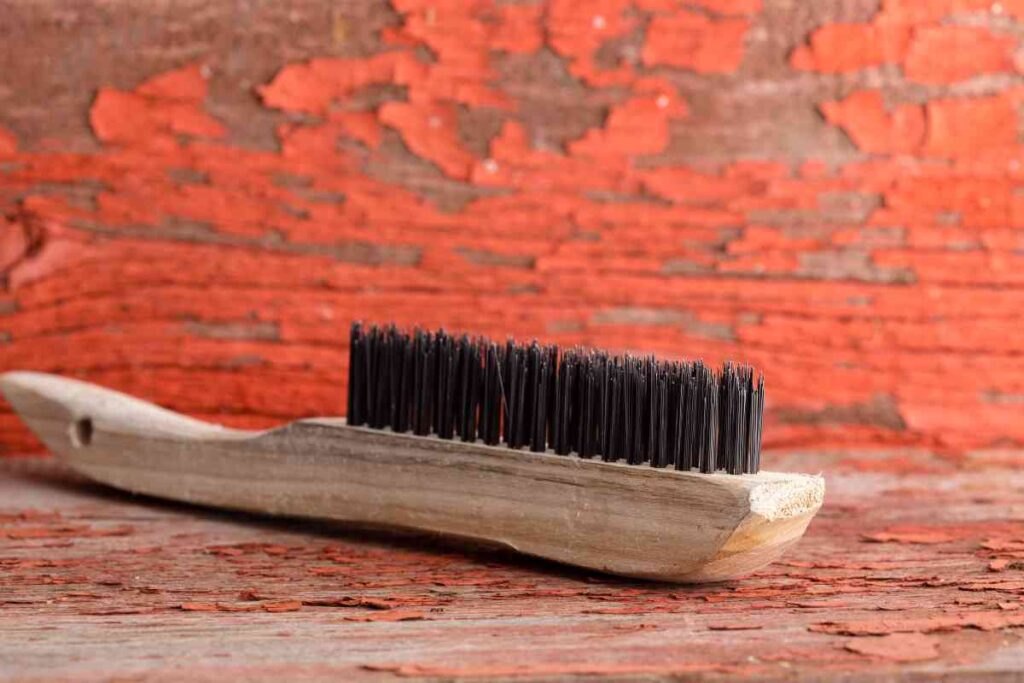 Exterior Paints for Fixing Alligatoring
Primer
Finish
You can use different brands for your interior and exterior walls. However, it is advisable to choose a single brand of paint and primer when working on a single wall. This will ensure maximum compatibility to avoid aesthetic and structural issues later on.
Better yet, you can look for the best paint and primer in one, so you won't have to worry about compatibility. There are even all-in-one products that work for both interiors and exteriors!
Wrapping up How to Fix Your Alligatoring Paint
When dealing with alligatoring paint, you must take action as quickly as possible. A delay could lead to more damage and ballooning expenses, not to mention the potential harm it can cause to your home due to exposure.
Fortunately, the process is relatively simple and essentially the same regardless of the scale and type of wall affected.
If you're looking for solutions to similar paint problems, head over to my Common Paint Problems and Solutions page for all the professional advice you will need!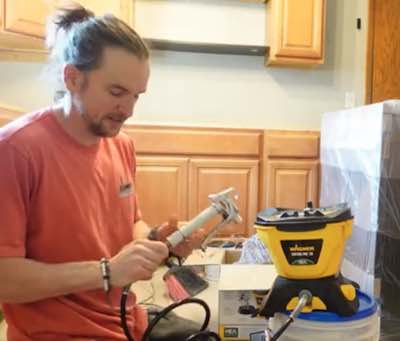 I've been a professional painter since 2001 and spent the last 12 years specializing in kitchen cabinet refinishing. I started the DIY Painting Tips blog in 2015 to start sharing everything I've learned over the years and help all the people who'd rather tackle their painting projects themselves. In 2019 I started the DIY Painting Tips Youtube channel where I publish in depth videos all about kitchen cabinet painting, painting gear reviews, and interior/exterior tutorials.