Are you looking to update your home quicker by using fewer steps? Then, let us help you make paint shopping fast and easy with a breakdown of the best one coat interior paint types!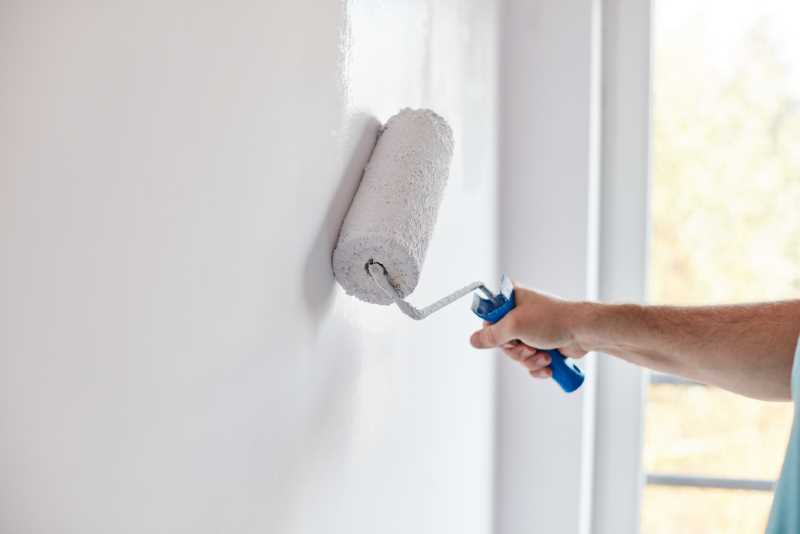 This world's times have inspired many to try their hand at DIY home projects. So why not start yourself by refreshing your home's interior? Find out why painting is one of the fastest and easiest ways to transform any space and learn why choosing quality over cost is always best.
Keep reading as we've created a list of the best one coat interior paints currently available. Follow along as we break down tried and true, environmentally friendly, cost-efficient, and overall favorite one coat interior paints.
The Basics: Best One Coat Interior Paints
When looking closer at one coat interior paints, it's essential to understand what this means exactly. Manufacturers use "one coat" when referring to paint types with heavier, thicker, and higher builds. Sometimes this can also mean that primer and paint are mixed together, which gives you extra coverage. In comparison, you'll find one coat of paint helps save time and results in faster project completion than an ordinary acrylic latex style paint will provide.
The best one coat interior paint will work very nicely if you need to cover problem areas such as disaster repairs. Additionally, it delivers extra coverage perfect for wear and tear, water stains, and helping to hide imperfections.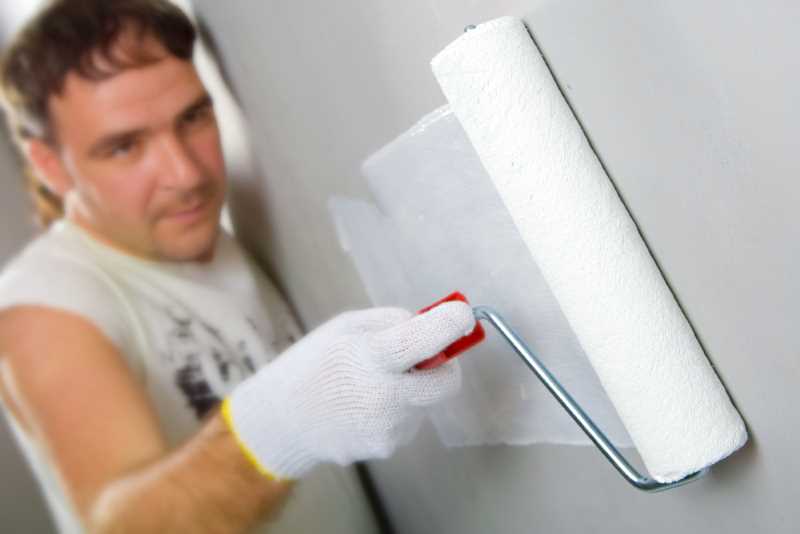 Let's quickly look at the cons of using one-coat interior paints. First, extra coats of ordinary paint help eliminate overlaps, smears, and dried on paint lines, the coverage you may not receive with one coat. You'll also find applying additional coats can provide you with deeper color and definition that, in the end, give your paint applications an increased strength.
After weighing all your options, if you still know that the best one coat interior paint is the best option for you, let's consider the top brands.
The Best One Coat Interior Paint Candidates
1. BEHR Marquee Interior Paint
First, our best overall winner goes to BEHR Marquee Interior Paint and Primer. This brand of paint comes in all different shades, types, and sheens, leaving you to find the perfect fit no matter what your painting needs require. We also like that it carries lower VOC percentages than some paints available.
This high performance one coat interior paint is the best due to its advanced stain blocking technology giving you long-lasting results. BEHR Marquee also is stain-resistant and highly durable, so much that BEHR included a lifetime warranty if, for any reason, you don't agree!
BEHR Marquee will cost you about twenty fifty dollars a gallon, which gives you four hundred square feet of coverage. You'll love the overall one-and-done coat coverage found in this choice.
2. Benjamin Moore AURA Waterborne Interior Paint
With a name like Benjamin Moore, you can't go wrong; this is why we love Benjamin Moore's AURA Waterborne Interior Paint. AURA will give you undeniable coverage and the ultimate long-lasting performance. In addition, Benjamin Moore developed AURA using a proprietary color lock technology, ensuring the color will never rub off and can be scrubbed down time and time again!
Benjamin Moore AURA is one of the best one coat interior paints due to its low VOC levels, depth and richness, and smoothest coverages. There's little to none that Benjamin Moore AURA can't tackle, especially when it comes to stains, imperfections, and seamless touchups. In addition, you're sure to love the scuff defense, burnishing, and mildew resistant finish.
Quality usually costs and gives you just that, top quality. As far as Benjamin Moore AURA interior paint, you can plan on spending about ninety dollars a gallon. However, you can rest assured that your paint investment will be long-lasting!
Best One Coat Interior Paint for Pros
3. BEHR PRO Eggshell Interior Paint
BEHR PRO i100 Toned- Base Eggshell Interior Paint is great for a beautiful eggshell finish because it will give you the most gorgeous, trendy, velvet-like appearance when applied in any room. You can use this paint on both your walls and trim. But, first, apply your paint by using all the standard paint application tools such as brushes, rollers, and even paint sprayers.
BEHR PRO will also help you quickly touch up any missed or troubled areas, and you'll like its smooth application. So paint like a pro and stay up to date thanks to this excellent eggshell paint choice.
You can purchase BEHR PRO Eggshell Interior Paint by the gallon from your local Home Depot for about twenty dollars. The cost makes BEHR PRO additionally a great budget-friendly option. You can expect to cover about four hundred square feet of space per gallon, so plan accordingly!
Best One Coat Interior Paint Runner-up
4. Glidden Interior Paint + Primer: One Coat Semi-Gloss Interior Paint
There's nothing wrong with choosing Glidden Interior Paint + Primer: One Coat Semi-Gloss Interior Paint. This brand makes it on our runner-up mention list section; it's another excellent choice.
This best one coat interior paint is perfect for hiding imperfections and stains and is durable and even washable. We also appreciate the low-VOC paints, less stress, and low odors found in this type of Glidden paint. In addition, you can choose flat, eggshell, and semi-gloss sheens in professional-grade coverage.
This Glidden best one coat interior paint brand will cost about sixty dollars a gallon on Amazon. However, each gallon of paint is carefully and safely shipped. You'll also love that Glidden delivers a lifetime guarantee on premium paints.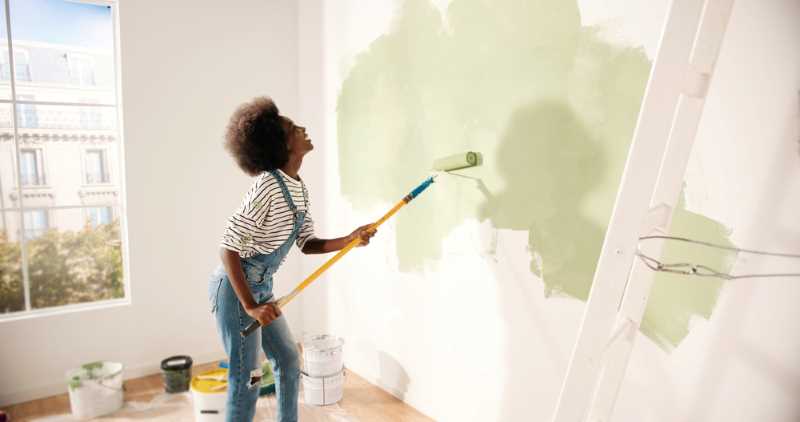 The Best One Coat Interior Paint on a Budget
5. Glidden Premium Base Semi-Gloss Interior Paint
Here's a great choice for best one coat interior paint if you need to stick to a budget. Glidden Premium Base Semi-Gloss Interior Paint is great because it's inexpensive and perfect for those high-traffic areas. You'll love the authentic quality and durability found in this paint. Also, avoid the risks of bunching, wrinkling, peeling, or cracking due to regular washings.
This durable paint will give you the best quality for your buck while providing you with one-coat coverage and finish. We know you'll also love this choice includes zero amounts of VOC, is low odor, and comes with a great lifetime guarantee.
If this one-coat paint is for you, you can purchase Glidden Premium Base Semi-Gloss Interior Paint by the gallon for only twenty dollars a piece. What a deal!
Highly-Rated Best One Coat Interior Paint
6. PPG Diamond Interior Paint and Primer
Another great option made by PPG is PPG Diamond Interior Paint and Primer. We recommend this paint in a semi-gloss sheen. It offers an exceptional level of durability and is excellent for those high-traffic areas.
You'll be able to hide any leftover stains, damages, and imperfections quickly. PPG Diamond is thicker but will provide you with the best coverage and a smooth finish. If you need a one coat interior paint that carries the lowest doses of VOC, this checks the boxes.
You'll likely find PPG Diamond Interior Paint and Primer in person at your local Home Depot. It will cost about forty dollars a gallon.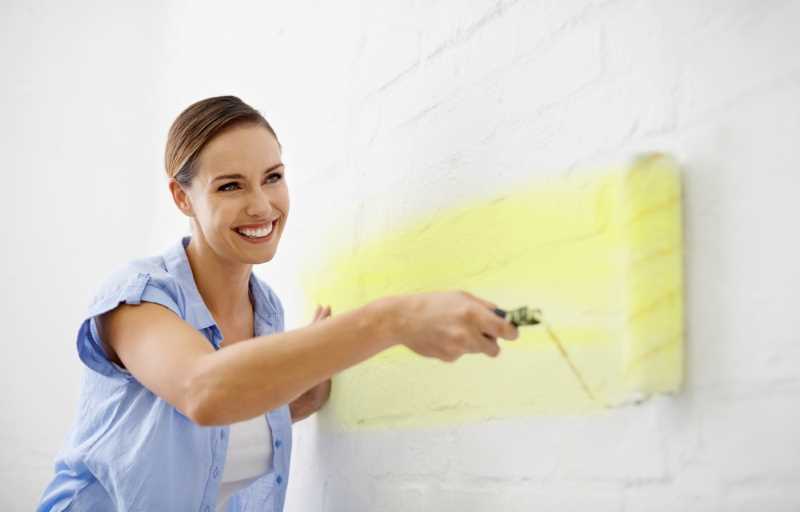 Eco-Friendly One Coat Interior Paints
7. ECOS Paint: Interior Eggshell Paint
Here's a great choice that's better for you and the environment overall. ECO Eggshell Paint can handle wear and tear, is durable in high-traffic areas, and is highly washable. This high-performance paint sold by ECOS is their top-selling type of paint!
If you're a family with children and pets, picking a natural, environmentally friendly paint is never a bad plan. ECO paints are great because they offer non-toxic options with zero VOC levels while still giving you long-lasting results for years to come.
Go on the ECO's site to find ECO Eggshell Paint and other terrific choices. You'll be looking at about eighty-five dollars a gallon, covering around five hundred and sixty square feet.
8. Clare Best Seller Interior Paint
Lastly, check out the quality in Clare Interior Paints and experience why this brand is climbing the favorite brands' ladder quickly! Clare is made with zero VOCs, carries a green guard gold certificate, and is self priming making it a great overall decision. You'll love that Clare paints are highly washable and provide an extremely durable finish, the best of all worlds!
Most Clare Paints, such as their popular color Fresh Kicks, are free of undertones. However, you may need an additional coat of paint for bright white paint in some heavier cases. Choose among their two finish choices, eggshell or semi-gloss. If you need a recommendation on what to choose, Clare recommends using their eggshell sheens for walls and semi-gloss paint on your trims.
To purchase a gallon of Clare paint, go to their website, and enjoy the ease of ordering first their stick-on paint swatches. Then, finally, choose your favorite color, and have it delivered directly to your home. It's that easy!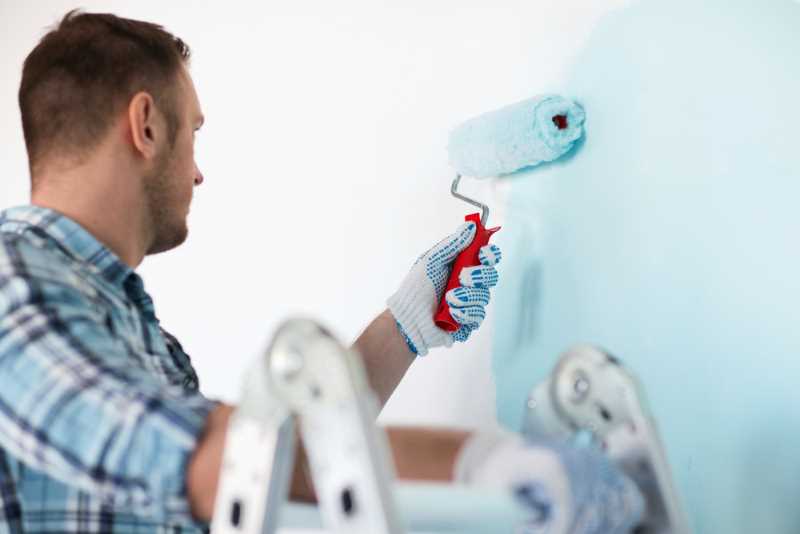 How Best to Pick a Paint Sheen
Above, we touched on the importance of paint sheens. Let us help you learn how to pick the best sheen for your best one coat of interior paint!
First, pay attention to the type of room you wish to paint. You may prefer the look of a certain sheen, but is it really what's best for that space? Always choose paints with function in mind over personal preference.
Here's a painter's tip to follow while making your final decisions. Higher sheen means your paint will give you higher shine and result in higher durability over time. Eggshell and flat paint styles are extremely popular, but you'll be surprised that professional painters will try to sway you to choose higher sheen finishes. Flat paint is near impossible to wash down and comes off over self-cleaning.
You'll be left with touch-up spots constantly. The style is gorgeous, but the upkeep is difficult. A higher sheen is best, especially if your project involves high traffic areas where scrapes and gouges are most likely. Eggshell is a better choice than flat if you want the matte look.
Choose the Best Paint Sheen
Typical paint sheens are flat, matte, eggshell, semi-gloss, satin, and high gloss. Where you want to paint will determine what type of sheen you'll need for your project.
Before even beginning painting, use test samples. For example, you'll find that one brand of one coat interior paint might not stand up to the finish of another brand, even if they carry a similar title. Here are three ways you can test your paint.
Purchase a Few Sample Containers
This way, you'll know ahead of time or get a firm idea of its look against your space, walls, and trims.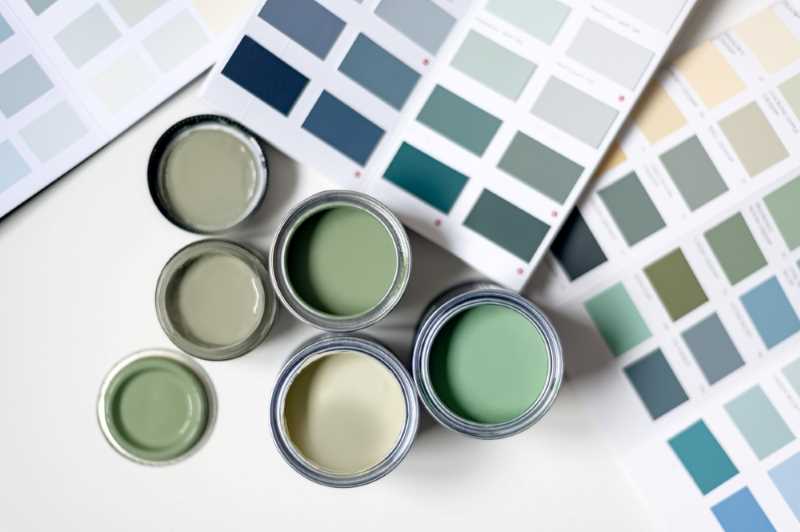 Tape an Enlarged Paint Swatch on Your Wall
Watch throughout the day to see how the light catches the paint and affects the color and sheen. Remember that printed samples can come close but sometimes aren't exact. Painting directly on the wall will show you firsthand how it will look on a smaller scale.
Pro Tip: Paint Large Sheets of Paper
You can paint on poster board or paper instead of painting directly on your wall to get a feel of the paint application, sheen, color, and coverage. Use sheets of paper and keep it easy to move around the room. Test and compare unlit and lit areas as well as natural light areas. Using paper or poster board will also help you avoid the extra task of covering up your sample painting.
Perfect Surfaces for the Best One Coat Interior Paints
Let's talk briefly about the best type of surfaces to use one coat of interior paint on. One coat interior paints are excellent for extra coverage, problem areas, and disaster repairs. In addition, if you're dealing with wear and tear stains and water stains, these paints will aid in hiding these pesky imperfections.
You'll also like these types of paint for low-traffic surfaces, like living room walls, your family room or basement, dining room, master bedroom, and finally, low traffic hallways. You'll find paints with added primers to speed up overall application and drying time. You'll love the time it saves in the end! Lastly, try adding one coat interior paint for further drywall protection.
Wrapping Up the Best One Coat Interior Paint
Are you excited to get to painting? After choosing the perfect paint from our list above and learning the suitable types to buy, we'd say you're now an expert!
You know precisely when to use the best one coat interior paint, certain types of sheens and their purposes, and the top surfaces to transform inside your home using this type of paint. Also, check out other great paint recommendations on our site, such as cleaning walls before painting and how to paint your home with a paint sprayer. These tips will surely help you speed up the process even more.
Here at DIY Painting Tips, we strive to bring you the best information regarding home projects and all things painted. In addition, we wish you the best in your future painted projects!