If you're an artist who works with wet media a lot and can't get them to dry fast enough, a paint drying rack is a viable solution to your problem. Instead of occupying valuable extra space on the floor, you can stack your work neatly and easily with paint-drying racks.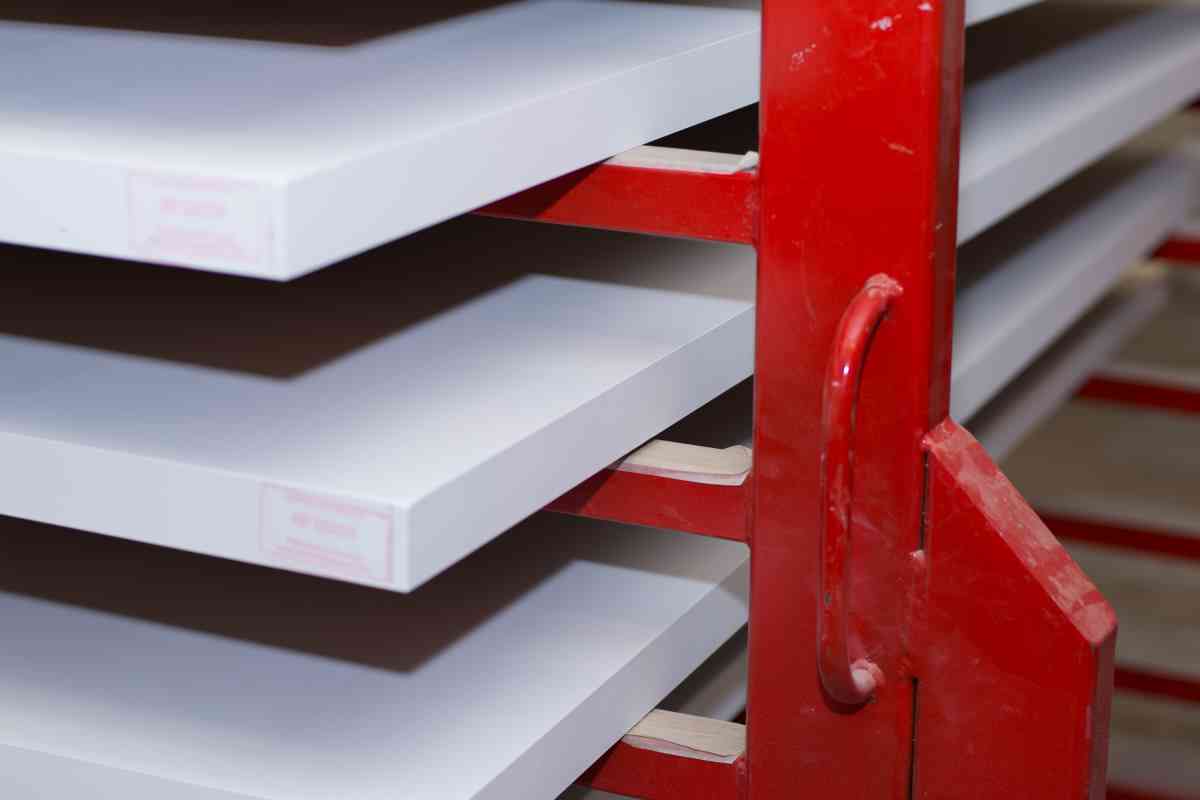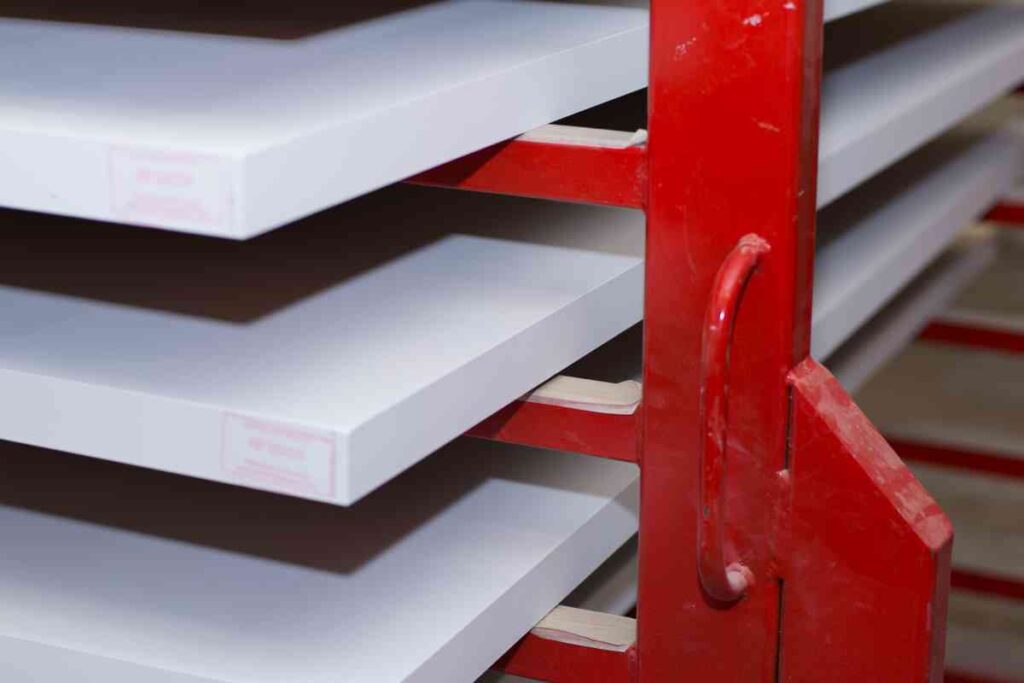 Because of the way they're constructed, you don't need to worry about ruining your art. Your different pieces can all be stacked on top of each other separately and vertically while waiting for them to dry. It's also used by cabinet makers, renovators, DIYers, and others as a means to achieve a clean paint job.
If you're in search of the best paint drying racks, we have three of the best solutions for you. Read our reviews of the three best options in the market today to learn more.
Before we get started with our reviews, here's more information on why you should get one.
Why You Need a Paint Drying Rack
The short answer is pretty simple: a paint rack helps you save space. Not only that, but it also helps keep freshly painted cabinet doors safe from accidents so you don't have to retouch or repaint them.
Using a paint drying rack, sometimes referred to as a "cabinet door drying rack," doesn't just save space, it saves time too. If you're a professional painter who does a lot of painting daily, you know how important it is to have your project dry quickly so you can move on to the next — a paint drying rack helps you accomplish this.
If you paint a lot of cabinet doors, it can be a pain to let one side dry before moving on to the other. It also takes a lot of time. A paint drying rack allows you to paint both sides of a door on the same day. It can also be used as a storage rack.
A cabinet door drying rack isn't a small investment so it's natural to feel uncertain about purchasing one. However, once you consider the amount of time and space you'll be saving with it, you'll be glad to have one.
If you're not sure about which drying rack to get, don't worry. In this article, we've shortlisted the three best paint drying racks that you can buy together with their features so you can decide which is best for you.
---
The Best Paint Drying Racks
Best Overall Paint Drying Rack:
the PDRKD By ProDryingRack
ProDryingRack is a proprietary range of cabinet door drying racks from The Paint Line, which is popular among professional painters. The brand is known for producing practical yet innovative process-oriented products that make life easier for professionals.
The PDRKD is the flagship cabinet door drying rack from the company and arguably the best drying rack in the market for your projects. The Pro Drying Rack has 50 shelves, each with a weight capacity of 25 pounds. It's perfect for pro painters who manage multiple projects each day.
One of the best features of this paint rack is its mobility even when it's fully loaded from top to bottom. The shelves on the rack have an angled design to ensure they stay securely in place while you're moving it around or just want to keep it out of the way. You don't have to make adjustments of any sort — just grab it and take it with you!
This cabinet door drying rack is an incredible space saver. What would otherwise take around 200 square feet of drying area takes just 6 ½ square feet!
If you're concerned that a giant paint drying rack with these features has a complicated design and is difficult to assemble, think again. The rack can be assembled and disassembled with just four bolts.
This reliable drying rack comes with all-steel construction and a powder-coated finish to ensure that it lasts for years to come.
Pros:
Durable build
Can hold up to 50 cabinet doors
Takes up only 6 ½ square feet of rigid drying space
Easy to assemble and disassemble
Angled, spacious shelves ensure secure placement and worry-free mobility
Cons:
Might get chipped during shipping
---
Best Multi-use Paint Drying Rack:
All-Metal Construction Multipurpose Drying Rack
Wanting to get more out of your cabinet door drying rack is understandable, considering the amount of money you'll be spending on it. Thankfully, the All-Metal Construction Multipurpose Drying Rack is worth every penny.
Its versatile racks have a height of 72 inches, a stand base of 25 by 38 inches, and weigh 125 pounds. It's the perfect size for your office or workstation. The drying rack features sturdy metal construction with a white powder-coated finish that ensures added durability.
This cabinet door drying rack is one of the most versatile drying and handling racks that can be an immense help for your painting projects. The paint rack features a total of 50 shelves with 25 on each side. Each shelf has a maximum weight capacity of 20 pounds, which is sufficient for most projects.
Even when the drying rack is fully loaded, it's easy and safe to move around thanks to its four heavy-duty 5-inch caster wheels. Two of them have brakes, providing greater stability and security for your projects.
What stands out about this cabinet door drying rack is its removable and durable metal shelves. It's a handy feature if you work with thicker objects. You can also easily stack longer items through its shelves. That's not all — the rack also works perfectly for laminates when needed.
Easy assembly and disassembly only add to its convenience!
Pros:
Features removable and durable shelves
Versatile racks capable of drying longer items through the shelves
Heavy-duty and sturdy metal build
Easy to assemble and disassemble
Cons:
Where to buy:
---
Best Budget Paint Drying Rack:
ProDryingRack TT™ (PDRTT)
If you're a DIYer or you only take on small projects, the first two suggestions may seem excessive and out of budget. With this in mind, The Paint Line has come up with a cabinet door drying rack that may suit you better — the ProDryingRack TT™ (PDRTT).
This hassle-free drying rack is the "lite version" of the brand's flagship 50-shelf PDRKD. It comes with a capacity of 20 cabinet doors, but the capacity remains the same — 25 pounds for each shelf. This mobile art rack helps you make the most of a small workspace since you can keep it wherever you want — on a table, on the floor, or even on a counter.
While we did say it's perfect for DIYers, it can also be used by professionals who may not need a bigger cabinet door drying rack.
Pros:
Compact drying rack fits anywhere you like
25-pound weight capacity for each shelf
Simple to assemble and disassemble
Cons:
Where to buy:
---
How to Choose the Best Paint Drying Rack
Convenient to Use
One of the biggest factors when choosing the best cabinet door drying rack is convenience. Racks that come with adjustable shelves are helpful when you need to dry thicker objects.
You should also consider whether you will need to move the drying rack around. In such cases, models with swivel casters are optimal for you.
Speed Up the Process
The primary advantages of having a cabinet door drying rack are it saves space and you can dry multiple items at once. Hence, the number of shelves that your drying rack has should be enough to accommodate the number of projects you finish daily.
Good Customer Service
When making an expensive purchase, make sure that the customer service is top-notch. In case there are any issues, the manufacturer can help resolve them quickly and easily. Generally, reading reviews from painters on a brand's website or any retailer page will give you an idea of how helpful a product's after-sales support is.
How Much Maintenance Do Paint Drying Racks Need?
A cabinet door drying rack doesn't require a lot of maintenance. The only thing you need to ensure is to keep the shelves free of paint build-up so they don't ruin your ongoing projects. In most cases, you can wipe them clean with a rag after every use.
Wrapping Up the 3 Best Paint Drying Racks
A cabinet door drying rack can make your life much easier, especially if you handle multiple projects at a time. Whether you're a professional painter or a DIYer, a paint drying rack can save you a lot of space and time. It can also be used as a storage rack to protect your freshly painted cabinet doors while keeping them safely tucked away.
Just remember to consider how many racks you need, if you'll be needing wheels to move it around, and the size of the objects you'll be placing on its shelves before buying.
With the benefits that paint drying racks provide, you'll wonder why it took you so long to purchase one!
Looking to paint your kitchen cabinets? Make sure to visit this guide to Kitchen Cabinet Painting for simple DIY tips and steps.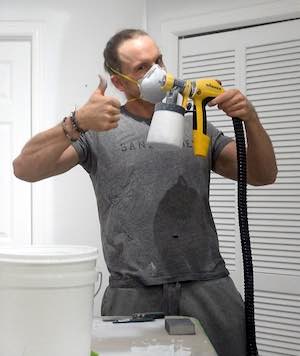 I started painting in 2001 and have seen just about everything in my painting career. I started in production and commercial painting, then moved over to new construction and remodeling during the boom of the early 2000s. Post 2010, I niched down into residential painting where I have done everything from exteriors, decks, interiors, furniture and more. Over the last few years, I've had a focus on kitchen cabinets.
I started the DIY Painting Tips blog in 2015 to start sharing everything I've learned over the years and help all the people who'd rather tackle their painting projects themselves.
You can follow my Youtube Channel where I show you everything that you read about on this site: https://www.youtube.com/@diypainting
You can also hire me directly from DIYPaintingTips.com here: https://diypaintingtips.com/free-painting-quote/
Contact me at: ryan@diypaintingtips.com