Weekend DIY home improvement projects are an excellent way to enhance your living space, increase the value of your property, and develop new skills. With a little time and effort, these projects can transform your home and provide a sense of accomplishment as you tackle them one weekend at a time.
Whether you are a seasoned DIY enthusiast or just starting on your home improvement journey, these projects can cater to all skill levels and budgets. No matter the task, the end result will be a more enjoyable and personalized home environment to share with loved ones.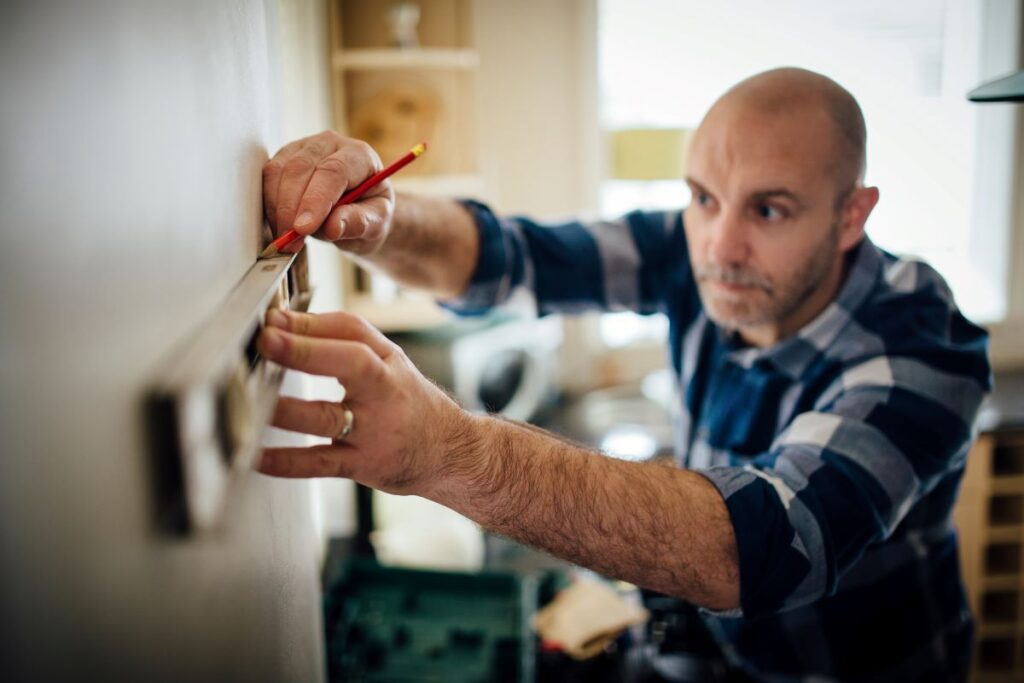 ---
10 Weekend DIY Home Improvement Projects
Transform your home with these ten approachable projects that can be completed during a weekend. Each project is designed to improve your home's style, functionality, or comfort. Let's dive into these projects:
Project 1: Painting Your Walls
Give your rooms a fresh look by repainting your walls. Choose a new color to update your space or touch up existing paint to improve your home's appearance. Remember to prepare your surfaces by cleaning and repairing any damage before painting.
Project 2: Installing Wall Shelves
Add practical storage and style to any room by installing wall shelves. These shelves can be decorative or functional, offering additional display areas for your belongings or stylish accents for your décor.
Project 3: Creating a Home Garden
Improve your outdoor living space with a backyard garden, whether you plant flowers or grow your favorite herbs and vegetables. By creating a beautiful and functional garden, you'll enjoy spending more time outside and taking pride in your home's exterior.
Project 4: Updating Your Light Fixtures
Replace outdated light fixtures with modern options, such as pendant lights or energy-efficient LED fixtures. Fresh lighting can not only enhance your home's aesthetic but also improve the overall ambiance and atmosphere.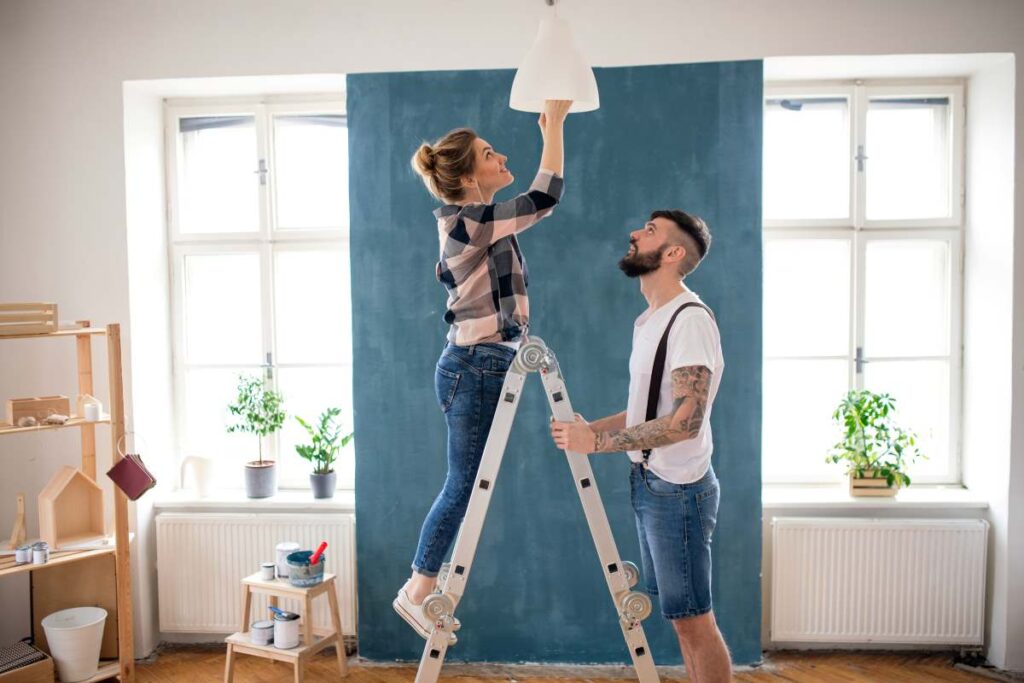 Project 5: Building a Fire Pit
Add warmth and style to your outdoor living space with a custom-built fire pit. Consider incorporating seating options around the fire pit for an inviting area to gather with family and friends.
Project 6: Organizing Storage Spaces
Declutter and reorganize your closets, garage, and other storage spaces. This project may involve installing additional shelving, using storage containers, and purging items you no longer need.
Project 7: Upcycling Old Furniture
Instead of discarding old or worn furniture, give them new life by transforming them into something new. Consider refinishing or repainting, reupholstering, or repurposing these items for new uses around your home.
Project 8: Installing a New Backsplash
Update your kitchen or bathroom by installing a new backsplash. Choose from materials such as tile, stone, or glass for a stylish and functional addition that protects your walls from moisture and stains. Utilize a simple peel-and-stick option for a quick weekend project.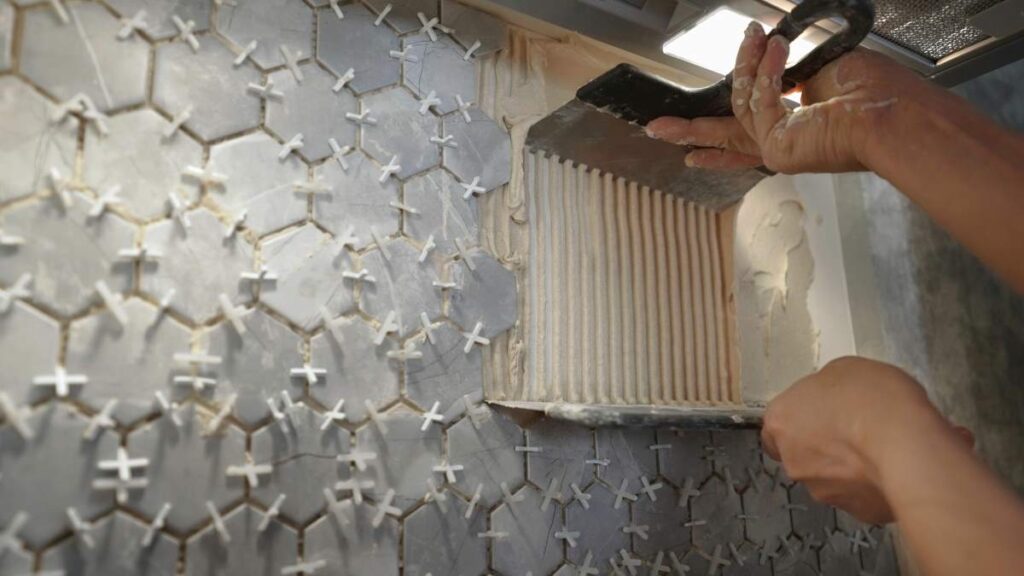 Project 9: Adding Window Treatments
Enhance your home's style and privacy by installing new window treatments. Options include curtains, blinds, and shades, which can add color and texture to your rooms while controlling the amount of light and privacy you desire.
Project 10: Creating a DIY Headboard
Upgrade your bedroom with a custom DIY headboard. Choose from materials like wood, fabric, or metal to create a unique statement piece that reflects your personal style and elevates the room's ambiance.
---
Setting Your DIY Goals
Before embarking on any home improvement project, it is crucial to set clear and realistic goals. Assess the areas of your home that require upgrades or subtle changes, and prioritize them accordingly. Consider factors such as budget, time, and skill level when choosing the projects to tackle.
For a successful weekend DIYing, start by choosing which one or two projects you want to tackle this weekend. Consider the complexity of each task, ensuring that resources and abilities are taken into account. Some projects may require purchasing tools or materials, so be sure to prepare and have them on hand before starting.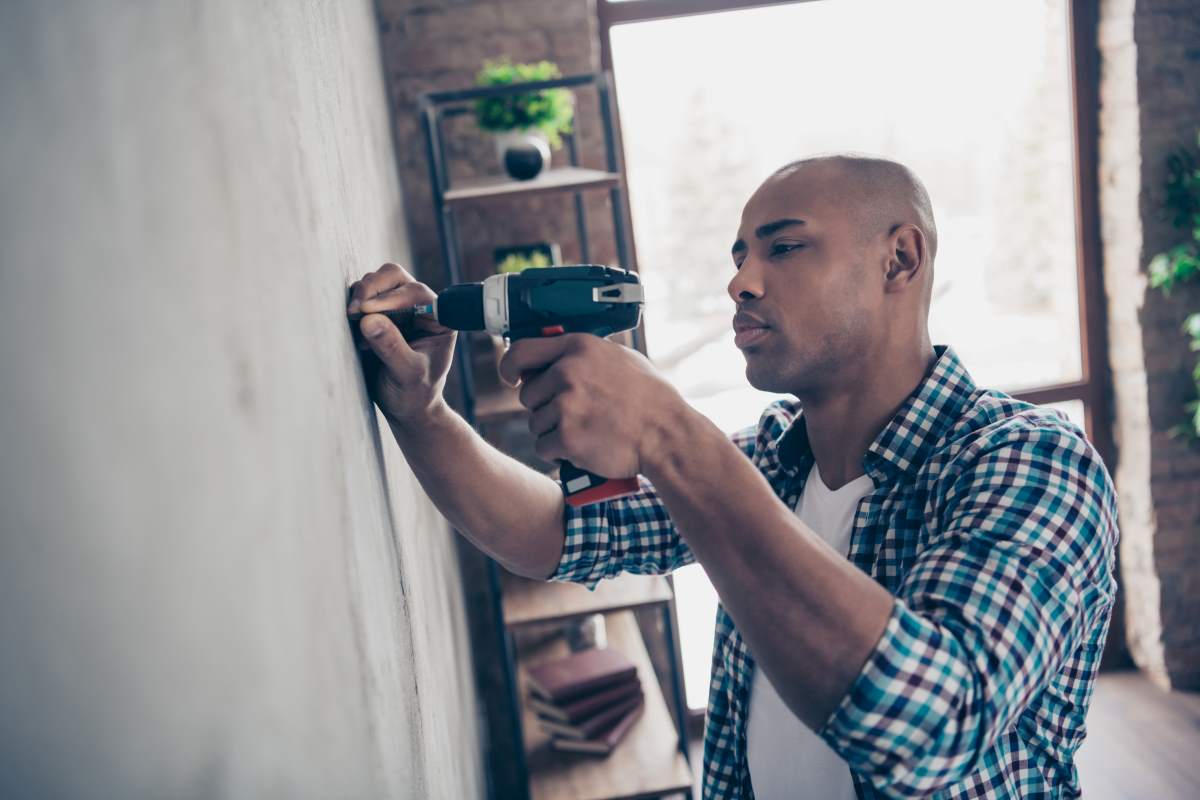 Break the project(s) down into a series of achievable steps. This will provide a roadmap to follow, boosting confidence throughout the process. Additionally, set a clear timeframe to complete each task—this helps in staying focused and motivated while working throughout the weekend.
Research the project(s) thoroughly to gain a solid understanding of what work and cost it entails.
Watch tutorials or read step-by-step guides to familiarize yourself with the techniques and processes involved.
Gather tools and materials in advance to avoid delays during the weekend.
Enlist the help of a friend or family member for projects that may require an extra pair of hands.
---
Safety Precautions and Guidelines
When embarking on weekend DIY home improvement projects, it's a good idea to prioritize safety. Follow these guidelines to ensure a secure and successful DIY experience.
1. Wear appropriate protective gear: Depending on the project, always use safety glasses, hearing protection, gloves, dust masks, and closed-toed or steel-toed shoes. Remove any jewelry and tie back long hair to prevent accidents.
2. Maintain a well-stocked first aid kit: Accidents can happen, so it's crucial to have a basic first aid kit readily available. Make sure it is easy to carry, latches securely, and can be opened quickly when needed.
3. Be aware of your surroundings: Always keep an eye on your work area, removing any hazards such as unneeded equipment, clutter, or spillages that could cause trips or falls.
4. Use tools and equipment properly: Familiarize yourself with each tool's safe operation and follow the manufacturer's guidelines. Ensure that all equipment is in good condition and stored properly when not in use.
5. Stay focused: Avoid rushing, working under the influence of drugs or alcohol, or engaging in DIY projects while feeling unwell or fatigued. Staying alert and focused is key to maintaining a safe work environment.
6. Don't work alone: Whenever possible, have a partner or family member nearby to assist and provide support if necessary. This person can also help with carrying heavy items and lending a second set of eyes for better judgment.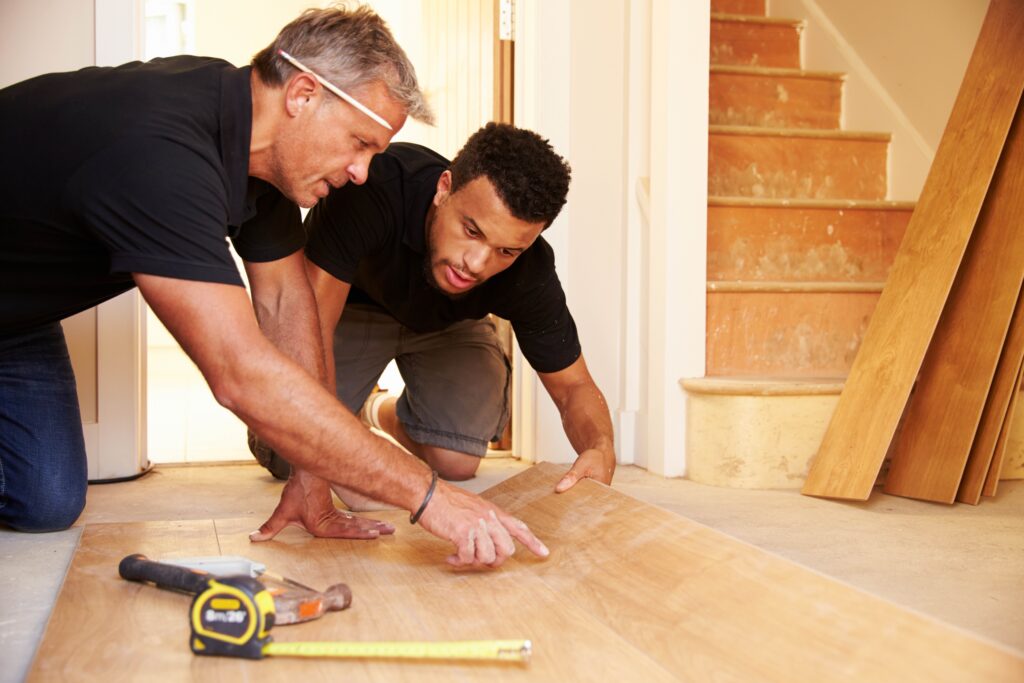 7. Follow a step-by-step plan: Break down your project into smaller, manageable steps to facilitate organization and reduce the risk of errors. This will also allow you to track your progress and estimate completion times accurately.
8. Secure your work area: Make sure ladders or scaffolds are properly set up and stable before use, and secure any loose materials to prevent them from falling or causing injury.
9. Respect electricity: When working on electrical projects, consult an expert if unsure of any steps. Turn off all power to the area you are working on, and use a voltage tester to ensure there is no lingering current.
10. Know when to call a professional: If any part of your project seems beyond your skill level or poses a considerable risk, consider hiring a professional to ensure the job is done safely and effectively.
---
Measuring DIY Success and Home Value Impact
When embarking on weekend DIY home improvement projects, it is essential to assess their success and understand how they can impact the value of your property.
This will help give you direction as to which type of DIY project to tackle next. A successful project not only enhances the functionality and aesthetic appeal of the space but also has a positive effect on the overall home value.
To measure the success of your DIY project, consider factors such as cost-effectiveness, functionality improvements, and aesthetics enhancement. Comparing the before and after results of the project will give you tangible evidence of any positive changes. Additionally, evaluate the project's completion time, as well-planned endeavors should ideally be finished within the set timeframe.
| | |
| --- | --- |
| Factors | Indicators of Success |
| Cost-effectiveness | Comparing the project's cost with the potential increase in home value |
| Functionality improvements | Increase in storage space, better use of area or enhanced accessibility |
| Aesthetic enhancement | Visually pleasing changes resulting in a more attractive and cohesive design |
The impact of your DIY project on your home's value depends on several variables, including the kind of improvement, the existing property value, and the housing market conditions in your area. Some projects, such as those which increase energy efficiency or add necessary features, might have a more significant overall impact.
Remember, however, that not all home improvements guarantee an increase in property value. Carefully research and select your DIY projects to ensure their positive impact.
---
Wrapping up Weekend Home Improvement Projects
Weekend DIY home improvement projects offer a great opportunity for homeowners to enhance their living spaces, increase the value of their homes, and gain satisfaction from their own handiwork while saving money.
With proper planning and the right tools, even a beginner can complete many of these projects.Next, check out our list of 24 DIY Home Improvement Tools Every Homeowner Should Own.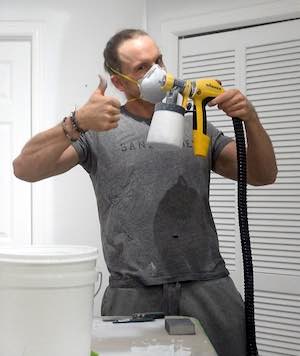 I started painting in 2001 and have seen just about everything in my painting career. I started in production and commercial painting, then moved over to new construction and remodeling during the boom of the early 2000s. Post 2010, I niched down into residential painting where I have done everything from exteriors, decks, interiors, furniture and more. Over the last few years, I've had a focus on kitchen cabinets.
I started the DIY Painting Tips blog in 2015 to start sharing everything I've learned over the years and help all the people who'd rather tackle their painting projects themselves.
You can follow my Youtube Channel where I show you everything that you read about on this site: https://www.youtube.com/@diypainting
You can also hire me directly from DIYPaintingTips.com here: https://diypaintingtips.com/free-painting-quote/
Contact me at: ryan@diypaintingtips.com