Picture this: You're in the middle of a renovation project and need a fresh paint palette for your home. You're going to need excellent quality paints.
You ask, "Which brand of paint can I rely on?"
Benjamin Moore and Sherwin Williams are trusted household names that everyone knows for painting products and each brand carries both low and high-quality paint lines. But when it comes to Benjamin Moore vs Sherwin Williams, which paint manufacturer is better?
If you want to find out which has the better finish, superior overall results, higher standards of safety, and other general aspects, you've come to the right place. We'll compare Benjamin Moore vs Sherwin Williams so you can make a more informed decision for your home painting project.
Who makes the better paint? Let's find out!
---
About Benjamin Moore
Before we start comparing Benjamin Moore vs Sherwin Williams side-by-side, let's get to know the companies a little better.
Benjamin Moore is a paint company that has been "dreaming in color since 1883." Founded a little over a century ago, they offer premium paint and stains for your home. They're known for their color products which deliver superior performance and application.
Benjamin Moore's pride lies in their dedication to innovation and research. They tirelessly work to continuously improve their already excellent paint formulas. They create environmentally safe products, and have amazing application and performance properties.
Benjamin Moore's product range has a wide variety of interior and exterior paint, exterior stains, primers, and specialty products like studio finishes and latex enamels.
---
About Sherwin Williams
Another titan in the paint industry, Sherwin Williams was founded in 1866 and has been serving the nation by creating a legacy of growth, creativity, and innovation. Their high-quality paint and coatings are sold through a chain of more than 4,438 stores.
Their stellar architectural and industrial coatings are at the helm of their product line. Sherwin Williams' products provide excellent coverage and finish, from interiors to exteriors and floors to ceilings.
They have a variety of paints, stains, applicators, and finishes in their portfolio. Sherwin Williams' product line also consists of collaborations with top brands of paints like Valspar, Minwax, Dutch Boy, and many more.
---
Comparing Benjamin Moore vs Sherwin Williams
Now that we've had a glance at the history of the two brands and what they offer, let's get into the real subject: Benjamin Moore vs Sherwin Williams — which is better?
Which brand provides better coverage and finish? Which products are more sustainable? What about the durability and value for money? How many varieties of color do they offer?
To help us weigh in on how Benjamin Moore and Sherwin Williams compare against each other, we've identified key elements that most buyers are interested in. Whether you're a professional painter or a first-time DIY-er, the following aspects should help you decide which brand to choose.
---
Benjamin Moore vs Sherwin Williams: Price
Benjamin Moore
Benjamin Moore's commitment is to provide the best quality paints in the market. If you're looking for interior painting, an average gallon of paint will cost you anywhere between $41.99 and $89.99 or more, depending on the paint you need.
Ceiling paints like the Muresco Ceiling Paint start at $41.99 (for a gallon). Specialty bath and spa interior paints like Benjamin Moore Aura, designed for humidity and mildew resistance, will cost more.
Exterior paints and stains range from $52.99 to $74.99 on average. These products protect exteriors against harsh conditions and offer exceptional adhesion. The stains enhance natural wood colors and also have UV protection!
Sherwin Williams
Sherwin Williams' highly engineered paint solutions have similar price ranges but are slightly less expensive. Sherwin Williams also offers nationwide sales to their customers pretty often. Their interior paint prices start at about $40, while high-quality products like the Emerald and Pro Classic can cost around $86.49.
Even though Sherwin Williams' exterior paint and coats are priced at $53.99 to $99.99 per gallon, they offer steep discounts occasionally. A gallon of $99.99 Emerald Latex Paint can cost you just $61.09 after the discount!
---
Benjamin Moore vs Sherwin Williams: Quality of Paint
Benjamin Moore
Offering premium, top-quality paints with excellent coverage is Benjamin Moore's forté. They not only make their paints and stains, but they also manufacture their resins. This gives them complete control over paint quality, adhesion, and overall pigment.
With their research and development team, they constantly improve their colorants to give better hiding characteristics, resulting in paints with excellent coverage and smooth application.
Their patented Gennex water-borne color technology gives their paint a lively, vibrant hue for years. No matter how often you paint over Gennex, it will blend in seamlessly with the existing coat of paint.
Sherwin Williams
Sherwin Williams has 327 facilities around the country that are strategically located where their customers are, so they can make small batches of high-quality paint. This helps the paint retain its gloss, color, and desired viscosity. Their Emerald Paint also includes an antimicrobial agent that prevents mildew growth.
It's important to note that Sherwin Williams uses glycol-based colorants, which become more glossy with more layers. This means you'll be able to see touch-ups or individual paint lines in your paint job.
However, their high-quality products like SuperPaint, Sherwin-Williams Cashmere, and Sherwin-Williams Emerald offer excellent coverage.
---
Benjamin Moore vs Sherwin Williams: Color Selection
Benjamin Moore
With 3,500 paint colors, you're spoiled for choice!
Did you know that it's impossible to color-match a Benjamin Moore paint with other brands of paints? This is because of their proprietary color technology, Gennex, which gives each color a unique profile and pigment.
They also offer valuable add-on features to help customers pick the right paint colors. These include online tools like Color Insights, their Paint Calculator, and the Benjamin Moore Color Portfolio smartphone app. With the Personal Color Viewer tool, you can also preview how certain Benjamin Moore paints will look in an existing room.
Their paint matching application can determine the closest Benjamin Moore color from a photo you provide. If you're more old-school, you can go through their wide array of color swatches and get samples.
Sherwin Williams
Sherwin Williams has a selection of over 1,700 paint colors to choose from. Like Benjamin Moore, they offer top-quality color services. They also manufacture their paint bases and colorants to give each product a distinct hue.
They have similar customer buying guides like a Paint Calculator, a ColorSnap Visualizer, Virtual Color Consultations, and more. With the ColorSnap Visualizer, you can submit or choose a photo from their site, and the app will recommend a color palette based on the image.
What sets them apart is their free, 30-minute virtual color consultation. It's like having interior designers help you with your paint selection!
---
Benjamin Moore vs Sherwin Williams: Durability
Benjamin Moore
In terms of paint durability and adhesion, Benjamin Moore is the leader. Years of dedication to science and research led the company to manufacture its pigments and resins.
The larger the resin particle, the more adhesive the paint. This is key when it comes to paint durability. Benjamin Moore seems to have cracked the code while innovating their resin technology. For example, the Benjamin Moore Aura Bath & Spa Waterborne Interior Paint is engineered to withstand humidity and dampness for years.
Sherwin Williams
Regarding durability, the Sherwin-Williams SuperPaint and Sherwin Williams Emerald paint products are worth every penny. Their premium paint is easy to apply and provides excellent coverage with a gorgeous matte or glossy finishes.
The Duration Home line also provides excellent durability and has good adhesion.
---
Benjamin Moore vs Sherwin Williams: VOCs (Volatile Organic Compounds)
When discussing Benjamin Moore vs Sherwin Williams, it's crucial to note VOC content.
In solvent-based paints, VOCs or volatile organic compounds allow the paint to be transferred from the container to the surface for painting. Though they dissolve into the air once dry, inhaling the particles have been associated with adverse health effects.
Symptoms of VOC inhalation range from headaches, nausea, breathing difficulties, and more severe health problems like kidney damage.
Let's find out how Benjamin Moore vs Sherwin Williams compare in handling the VOCs in their paint products.
Benjamin Moore
Benjamin Moore employs a hundred chemists, technicians, chemical engineers, and support staff to develop the best formulations in the industry. According to their website, their efforts include removing harmful substances from their products.
Their paint line offers low and zero-VOC premium paint options. The Eco Spec Premium Interior Paint also has a certified asthma and allergy-friendly guarantee. Plus, the famous Benjamin Moore Aura is a zero-VOC paint.
Sherwin Williams
Compared to Benjamin Moore, Sherwin Williams has fewer low-VOC paint options. Apart from the EcoSelect Zero VOC Interior Latex, they also offer the ProMar 200 Zero VOC Interior Latex line which is zero-VOC paint.
Low-VOC paint is characterized by having less than 50 grams of VOCs per liter, an amount that is generally recognized as harmless for humans.
While a comparison of Benjamin Moore vs Sherwin Williams' VOC content reveals zero and low-VOC products, authorities stress that zero-VOC paint doesn't mean that the paint is free of other harmful chemicals.
---
Benjamin Moore vs Sherwin Williams: Cleanup and Brushstrokes
Benjamin Moore
Benjamin Moore's clean-up has a superior finish. Application is smooth, like butter, and brushstrokes seamlessly blend into each other. The company's unique Gennex technology helps binders provide a better film and finish.
The result is a blended, beautiful, and vibrant color that looks incredibly professional, even with only one coat of paint. It can be reassuring to know that no matter how often you paint over the same area, you can enjoy a uniform finish!
Sherwin Williams
Sherwin-Williams paints have easy applications and an amazing feel. The Cashmere paint has a smooth finish. Even though it's mid-priced, the satin finishes make it comparable to more expensive paint.
Sherwin Williams' paint products flow easily from your brush or rollers, which doesn't happen with cheap paints.
However, their formula contains universal glycol-based colorants, which get shinier with each fresh coat of paint. Unlike Benjamin Moore, you might need a professional painter to touch up your walls because as the layers get shinier, it becomes easier to notice spots that have been touched up.
---
Benjamin Moore vs Sherwin Williams: Customer Service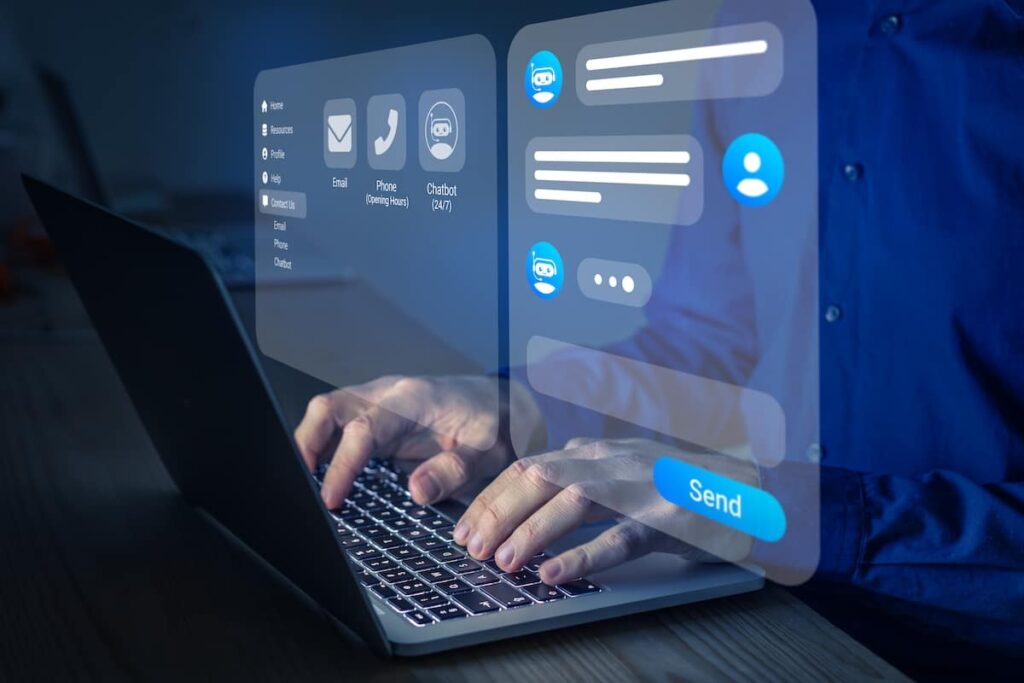 Benjamin Moore
A review of Benjamin Moore vs Sherwin Williams needs to mention customer service so it's a good thing that Benjamin Moore has great customer service. They have dedicated toll-free lines for consumers, contractors, architects, and designers. You can also send them a message on their website, email them, and even set up a personal account for a more personalized experience. No wonder they were awarded Best In Customer Satisfaction by JD Power in 2022!
However, they offer few discounts and no free consultations.
Sherwin Williams
Regarding customer service, Sherwin Williams is another company to be reckoned with. A JD Power Paint Satisfaction Study in April 2022 revealed that they ranked highest in customer satisfaction for their exterior paints and stains.
Unlike Benjamin Moore, Sherwin Williams has cheaper paints because of frequent sales and discounts. They also offer free consultations on color advice and deliver on their guarantee of high-quality paint.
Helpful tools like their ColorSnap Visualizer and Paint Calculators help customers a lot. They also have a toll-free number, store locator, and contact form.
---
Benjamin Moore vs Sherwin Williams: Locations
Benjamin Moore
You can get Benjamin Moore products at 7,500 independently owned paint and hardware stores in North America. If a product is unavailable, they deliver it to your nearest store overnight!
Sherwin Williams
You'll find more than 4,438 company-owned and operated Sherwin Williams stores throughout North America, the Caribbean, and Latin America. Since each outlet is company-owned, you can expect standardized service across all branches.
---
Benjamin Moore vs Sherwin Williams: Stock and Availability
Benjamin Moore
We recommend visiting Benjamin Moore's online store to get to know their vast array of products. Once you know what kind of paint you're looking for, you can order it online and get it from your local hardware or outlet store.
Sherwin Williams
You can also visit Sherwin Williams' online shop to browse different products, order the paints you want, and arrange a pick-up at your nearest store.
Since they have more than 300 facilities strategically placed near customers, they churn out small batches of premium product to ensure that paint is freshly manufactured and provides the best results.
---
Wrapping Up Benjamin Moore vs Sherwin Williams
Benjamin Moore vs Sherwin Williams — which is better?
Well, it depends on what's important to you: what kind of paint you're looking for and the types of paint and customer support available in your local community.
Benjamin Moore is easier to apply. Their products allow a more seamless application that, unlike Sherwin Williams, doesn't become glossier with each layer. However, Benjamin Moore is also a pricier option, especially considering Sherwin Williams' periodic sales and discounts.
In terms of formulation, both offer quality paints with excellent long-lasting properties and aesthetically pleasing finishes, so you can't go wrong with either of these paint brands.
For inspiration for your next painting project, visit DIY Painting Tips for helpful blog posts and how-to guides!