Like it or not, drywall repair is an integral part of painting. You need to make sure that the walls are in great shape before you start painting.
This includes patching small holes, filling nail holes, replacing bad seam tape, fixing ceiling texture, skim coating walls, and sometimes even replacing entire walls and re-sheetrocking rooms.
That is why we added this drywall page to DIY Painting Tips.
Here you'll find everything you need to know about drywall from choosing the right materials, how-tos, and much more.
Getting Started With Drywall
How Much Does It Cost to Install Drywall?
The first thing most people want to know is how much does it cost to install drywall? Should this be a project you DIY or is it better to just let a pro do major drywall projects at your home?
Drywall Nails vs Screws: Which Is Best?
Don't get stuck in the store debating which fastening tool to go with, have it figured out beforehand so you can make the best decision possible.
Drywall Thickness Guide: What to Use and Where
Knowing what thickness of drywall to use on which walls is essential to the longevity of your project. This guide covers everything you need to know about drywall thickness.
Drywall Sizes: Everything You Need to Know
Once you've determined the thickness you need, now it's time to jump into drywall sizes and why you'd use different sizes.
Ultimate Guide to Drywall Screws
The name says it all.
Types of Drywall (And When to Use Them)
White board, green board, blue board, purple, paperless, oh my! In this post, we cover the main types of drywall and where you'd want to use them.
Drywall How-Tos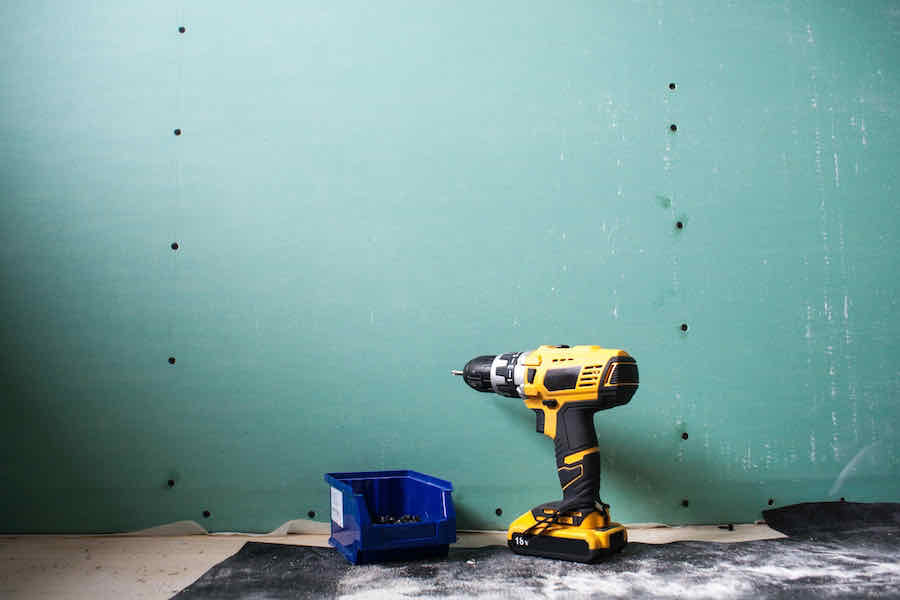 How to Remove Drywall Quickly, Easily, and Mess-Free
There is more to removing drywall than just swinging a sledgehammer. In this post, we cover how to remove drywall fast, efficiently, and mess-free.
If you've never done it before, cutting drywall can be a mess of a nightmare. With a few simple tricks though, you'll be slicing that drywall to perfection.
How To Hang Drywall By Yourself (Like a Pro)
If you're a DIYer, then you're probably going to be doing your project alone. There are different techniques and tools that a lone DIYer should know when hanging drywall.
Essential Drywall Tools
Essential Drywall Tools List: What You Need for the Best Results
If you've decided to go the DIY route (I salute you!), you'll need to get the right tools for the job. This post covers the essentials of what you'll need and why you need it.
---
More Basic Tools For Drywall
---
Priming Drywall
The Best Drywall Primers For New Drywall
Now that your drywall is up, it's time to prime! But which primer is best? In this post, we cover my picks for the best primers for new and existing drywall.
Knockdown and Popcorn Ceiling Texture
How To Spray and Repair Popcorn Ceiling Texture
Repairing popcorn ceiling texture can be tricky and super messy. Here is a complete guide on repairing popcorn ceiling texture.
How To Paint Popcorn Ceilings In 10 Easy Steps
If you don't know what you're doing, trying to paint popcorn ceilings can be a nightmare and you can actually cause more damage to the ceiling. Here's how to do it right and efficiently.
How To Remove Popcorn Ceiling Texture – The Best Method
Time for that popcorn texture to go? Here's how to get it off your ceilings and get a blank slate for either flat ceilings or knockdown.
Wrapping Up Drywall Repair
Hopefully, you've found what you're looking for and are feeling confident enough to tackle your own drywall repair or installation project.
If you're looking for more DIY Painting Information, check out these pages below for loads of painting how-tos and more:
---
Recent Posts On Drywall