---
Drywall Anchors for Heavy Items Buyer's Guide
You may have noticed the best drywall anchors we've recommended for hanging heavy items are toggle-style anchors. This type of anchor expands on the back side of the drywall, to provide a strong mounting point or points.
As you choose a toggle-style drywall anchor, pay particular attention to the size you're choosing. As a quick guide, a ⅛-inch toggle bolt will hold about 30 pounds, and a 3/16-inch bolt will hold from 90 to 110 pounds.
Some ¼-inch toggle bolts can hold more than 200 pounds, but it's best not to expect them to hold much more than a 3/16-inch toggle bolt.
In fact, it's best not to get anywhere near the weight limit of any toggle bolt, to avoid drywall damage or worse. As a reminder, the professional standard is to not expect even the best drywall anchors to hold more than one-quarter of their weight rating.
That's why it's a good idea to consider installing more than one toggle-style drywall anchor, especially if the item you're hanging is particularly tall or wide.
---
Drywall Anchors for Heavy Items Frequently Asked Questions
Now that you've been introduced to some of the best drywall anchors for heavy items, you may have more questions. Read on for some additional help in understanding drywall anchors.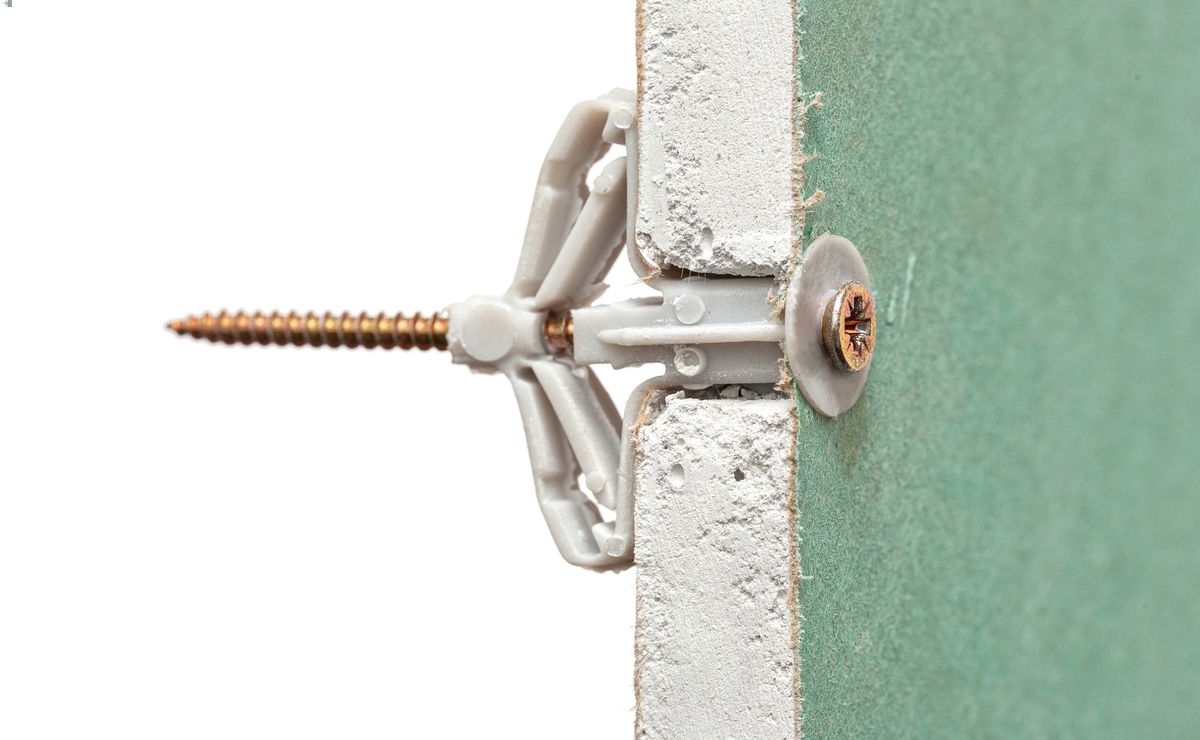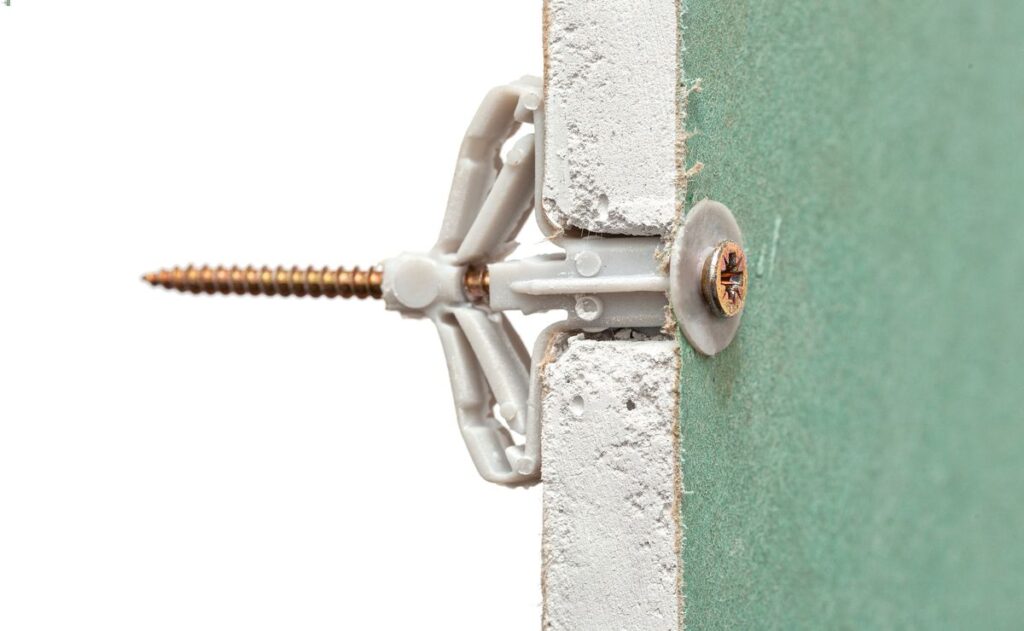 How much weight can a wall stud safely hold?
You can expect a screw installed directly into a wall stud to support between 80 and 100 pounds, but it's foolish to approach anywhere close to that weight range. Otherwise, you risk damage to your walls, or worse, to the stud.
Ultimately, the amount of weight that can be supported by a stud will depend on factors including the kind of screw you use. A drywall screw is not nearly as strong as a construction screw.
When possible, attach items to your walls across two studs with multiple screws as an alternative to even the best drywall anchors.
Are there places where it's unwise to anchor an item in drywall?
It's generally a bad idea to try to anchor anything in ceiling drywall. Some toggle-style drywall anchors are rated to hold some lighter items suspended from ceilings, but you should check the instructions carefully before installing them.
Also, you'll need to ensure your ceiling is at least ½-inch drywall, and you'll want to hang far less weight than even the best drywall anchors can hold.
The best guidance for hanging items from your ceiling is to limit yourself to places where screws or other mounting hardware, rather than drywall anchors, can be installed.
When should drywall anchor installation be left to professionals?
Drywall anchor installation is well within the capabilities of most DIYers, but there are times when hiring a contractor makes sense.
For instance, you might not want to hang a wide-screen TV yourself, to avoid damaging an expensive purchase. Or, if you have a large item that will cross a number of studs or might interfere with plumbing or electrical lines, hiring a contractor is advisable.
Is shear strength more important than tension strength in drywall anchors?
There are two measures of strength with drywall anchors. Tension strength is the force needed to pull a drywall anchor horizontally out of a wall. Shear strength is the weight or force needed to pull an anchor down vertically, as when a too-heavy item is hung from it.
The shear strength of a drywall anchor is important when an object is installed flat against a wall. In that circumstance, if you use two drywall anchors instead of one, each anchor will be supporting just half of the object's weight.
Things can get tricky if you install something in a cantilevered orientation on your wall, with the top mounted away from the wall and the bottom mounted against the wall.
In that circumstance — possibly with a TV angled downward from direct lighting for clear viewing — both shear and tension will come into play.
As a result, it's difficult to determine how many anchors are needed. If your new TV doesn't come with instructions for cantilevered mounting, call in a professional.
---
Wrapping up Drywall Anchors for Heavy Items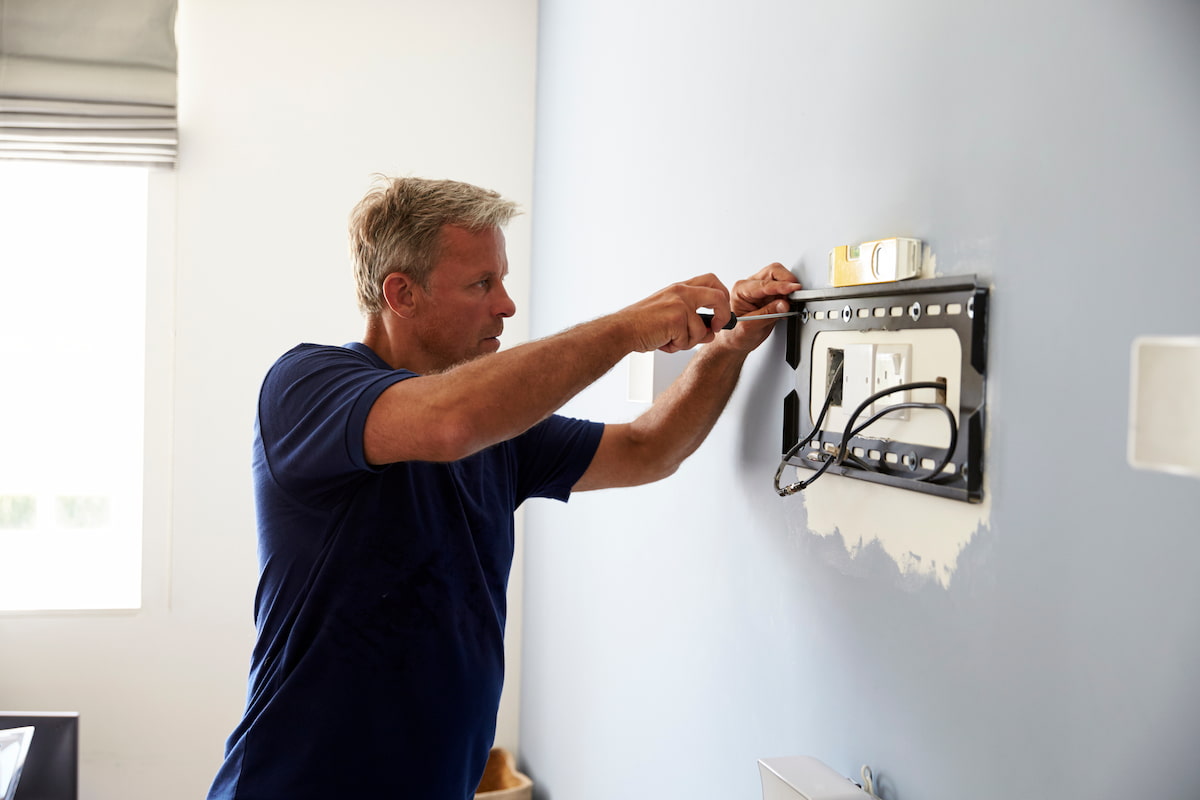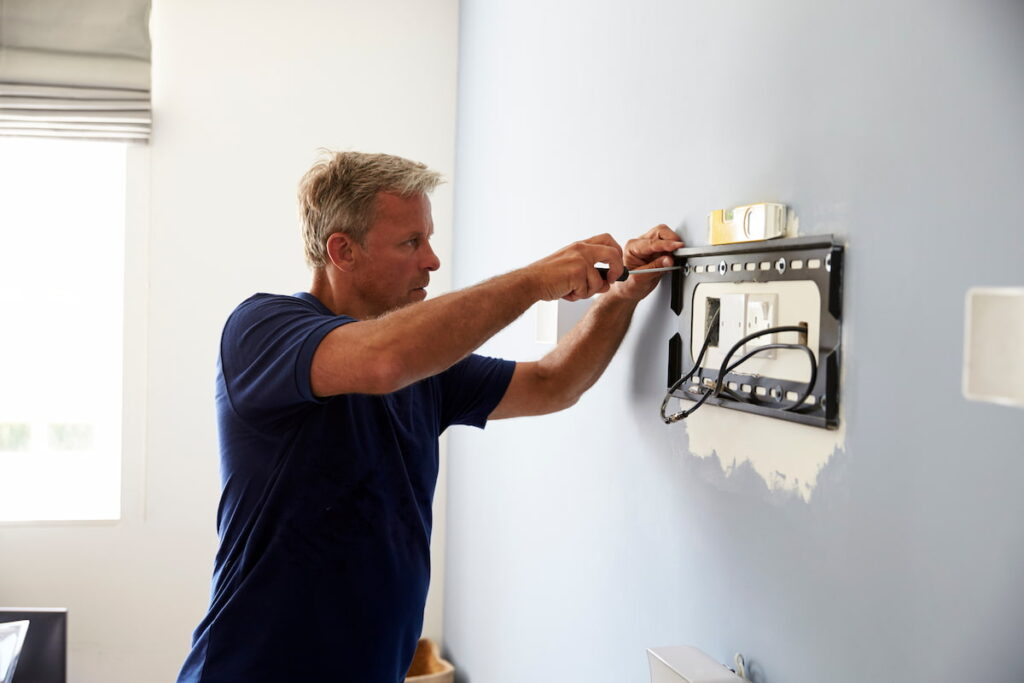 Now that you've learned about the best drywall anchors for heavy items, you can choose the best for you. Our choice for the best overall drywall anchor for heavy items is the Toggler Snaptoggle.
If you'd like to learn more, DIY Painting Tips has posts on how to install and remove drywall anchors.