Did you notice an accumulation of brittle white deposits scattered all over your brick, masonry, or painted walls? Do you wonder what's causing the issue and if there's a way to prevent it from happening?
Efflorescence is a collection of salt deposits that attach to building materials such as masonry surfaces and brick. You can also find efflorescence on painted walls. These unattractive white patches can be bothersome to the naked eye but fear not; they are completely harmless!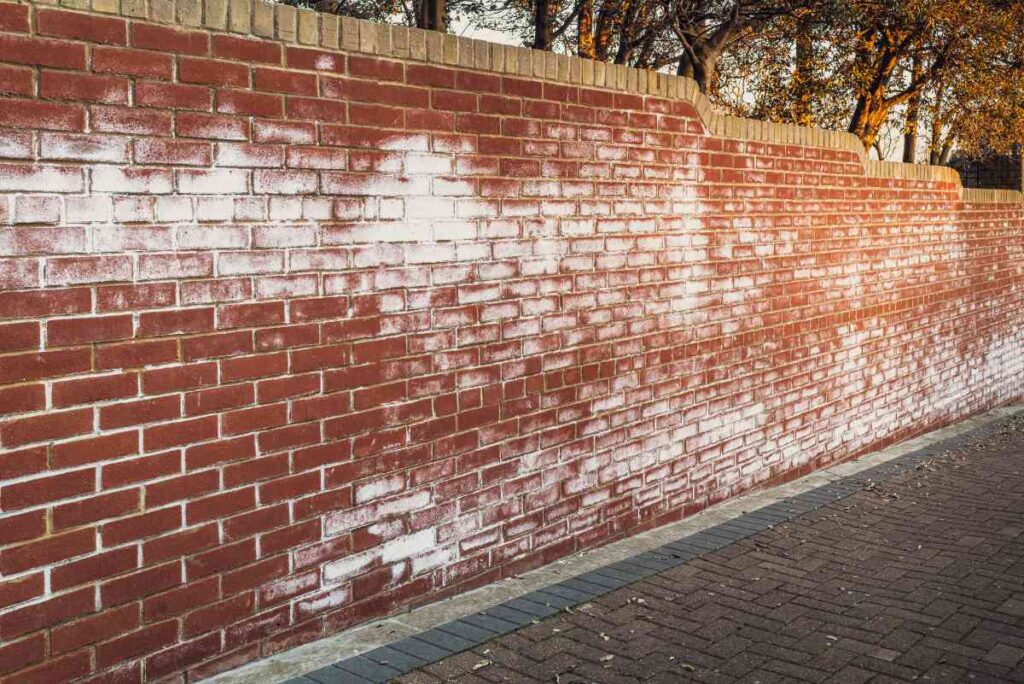 Nevertheless, if you choose to remove efflorescence, here are easy steps to help remove and prevent these unsightly natural issues from reoccurring. Suppose you'd like to seal or paint over these areas? I'll also recommend some great products I myself found helpful while covering up my own efflorescence issues.
What Is Efflorescence?
First, let's understand what it is exactly. Efflorescence is a moisture issue and minor surface imperfection. It occurs when residual moisture, air humidity, or water collects in the substrate of your walls. Soluble salts pass through the paint film and cause an accumulation of crusty white residue and chalky spots forming efflorescence.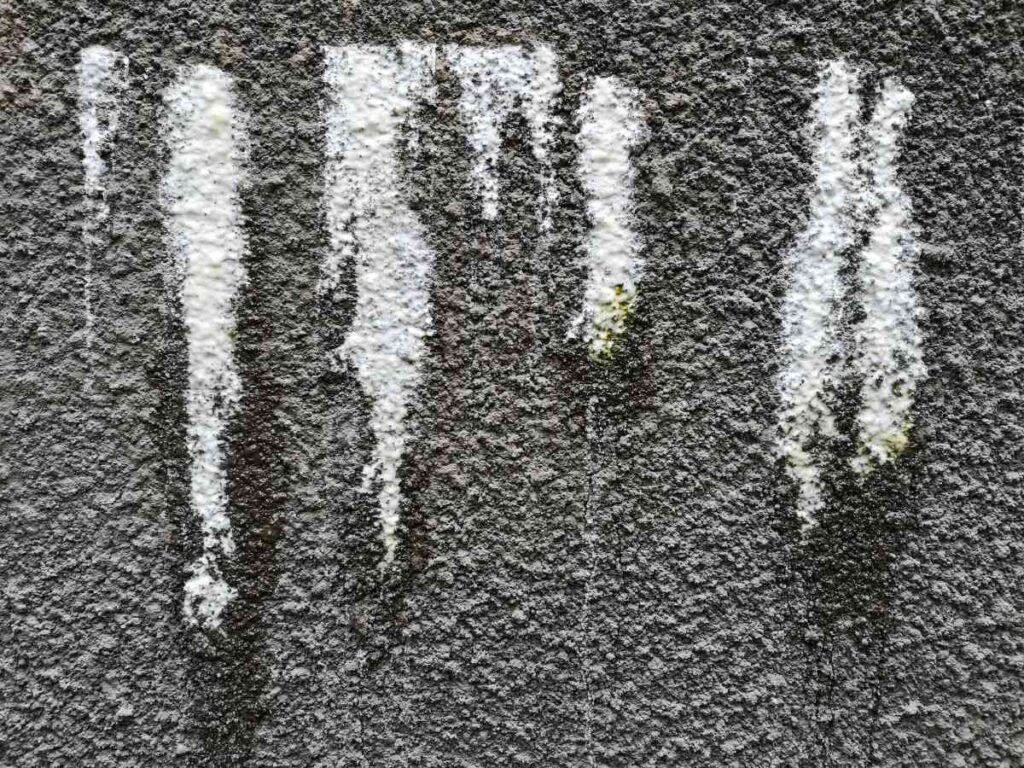 What Causes Efflorescence on Painted Walls?
Most efflorescence appears when the salt deposits are pushed up through the material and have attached themselves to the surface. The rate of formation regarding efflorescence on painted walls is rare and is labeled as organic growth. Therefore, these powdery deposits can be solved naturally over time when left alone.
Is Efflorescence on Painted Walls and Building Surfaces Harmful?
You may ask yourself if efflorescence on painted walls and other masonry is harmful. You'll be relieved to learn that most efflorescence issues are just unattractive eyesores people wish to cover up. However, it's important to note that over a long period of time, efflorescence on painted walls could cause issues with adhesion. In the end, it's up to you how you want to handle it. You could choose to clean it off, fix it, or leave it alone and let it wash away naturally.
How to Fix Efflorescence on Painted Walls
If you can't live with the formation of efflorescence on painted walls, there's a solution! Here are specific steps to eliminate efflorescence salts once and for all.
Give Your Areas a Good "Wash Down"
First, on the topic of washing efflorescence on painted walls, you'll need to use a quality wire brush, such as this wire brush, to help you remove the crusty residue. Then, cleanse these areas with a rag and clean water. For tougher messes, use the mild solution below to help with scrubbing.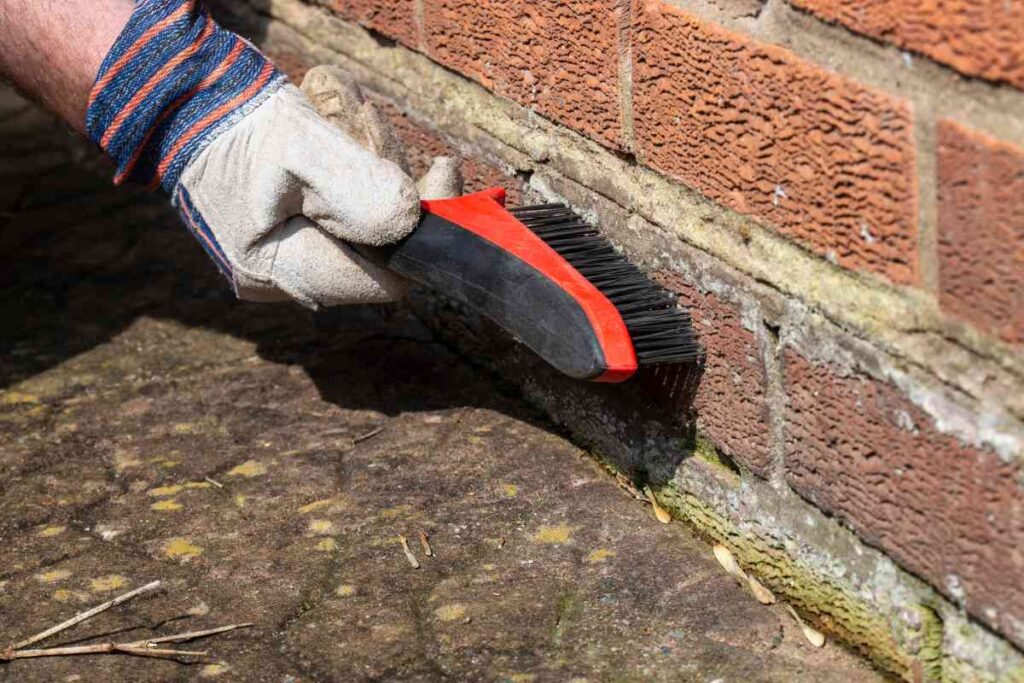 Then, to wash off efflorescence on your painted walls outdoors, make sure to give your walls a quick dry brushing first. Next, use a low power pressure washer to clean the sites thoroughly and apply any chemical cleaners where it's needed.
Chemical Cleaner
Look into chemical-based cleaners for your "more challenging jobs." Some excellent cleaners to use on these previous salt deposits are muriatic acid and concrete etching solutions.
These cleansers will diminish efflorescence problems easily and quickly. In addition, use chemical cleaners for efflorescence on painted walls of brick and other masonry.
A More Natural Approach
If using chemical-based cleaners is not ideal, we have a mild solution! Try this natural liquid substance to help clean up the white patches of efflorescent salts off your surfaces faster and easier—Mix equal parts of warm water and white vinegar in a spray bottle. Then, add baking soda for additional scrubbing power.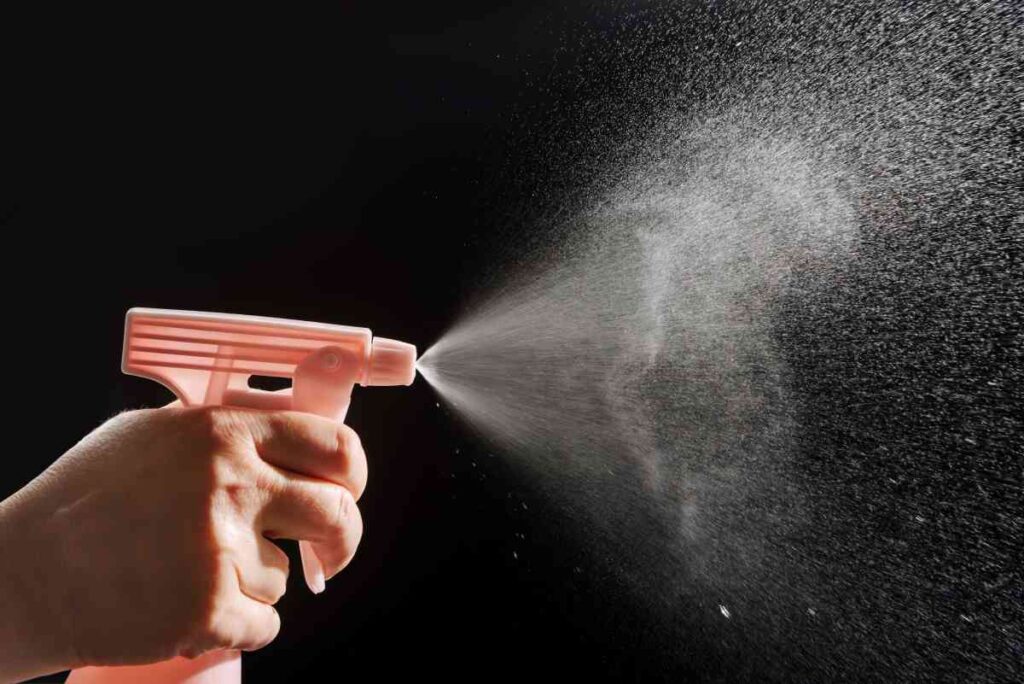 This is my favorite method for interior painted walls. Remember, you'll need to cleanse the areas, but never add too much liquid and damage your walls in the process. Eco and DIY solutions are becoming more popular in today's society.
Efflorescence Corrections for Your Internal Walls and Basement Walls
The best way to correct efflorescence on painted walls indoors is to first repair and eliminate the moisture-producing problem areas. To do this, use caulk or sealant on any and all visible cracks.
After completing repairs, apply a high-quality primer to the moisture-producing areas and allow sufficient drying times for the primer to dry correctly and thoroughly. Then, use high-quality paint built with waterproof and moisture lock technologies on your areas.
Remember to again allow the required drying times for all your paint applications to achieve the best results possible!
Salt Neutraliser
To fix plaster walls or dry walls indoors, try using a salt neutralizer. A salt neutralizer stops salt from reacting with excess moisture. It will also help prevent future issues with efflorescence on painted walls. However, never use salt neutralizers over paint applications.
Exterior Efflorescence Corrections for Your External Walls
Next, the best way to correct an external source of efflorescence developing on your exterior walls is by cleaning the areas. First, wash your walls well using a stiff-bristled brush, elbow grease, and an excellent cleaning solution such as muriatic acid or concrete etching solutions.
If the efflorescence area is stuck on, use a low power pressure washer and try to blast away all the white powder accumulation. These methods should do the trick!
Applying Sealer, Primer, and Paint
Once the spots are removed, you'll need a high-quality sealant and primer to seal off the moisture source. Stay tuned to learn about my favorite tried and true sealers and primers below.
Go back in after everything dries and use high-quality paint to cover any leftover blemishes. Below I'll also discuss the best paint brands that work best with efflorescence on painted walls.
How Can I Prevent Recurring Efflorescence on Painted Walls?
The best thing to prevent efflorescence on painted walls is to begin testing your home's source of moisture levels. This can be done visually, but you can also use a hygrometer. A hygrometer tests the elevated moisture levels in your interior and exterior areas.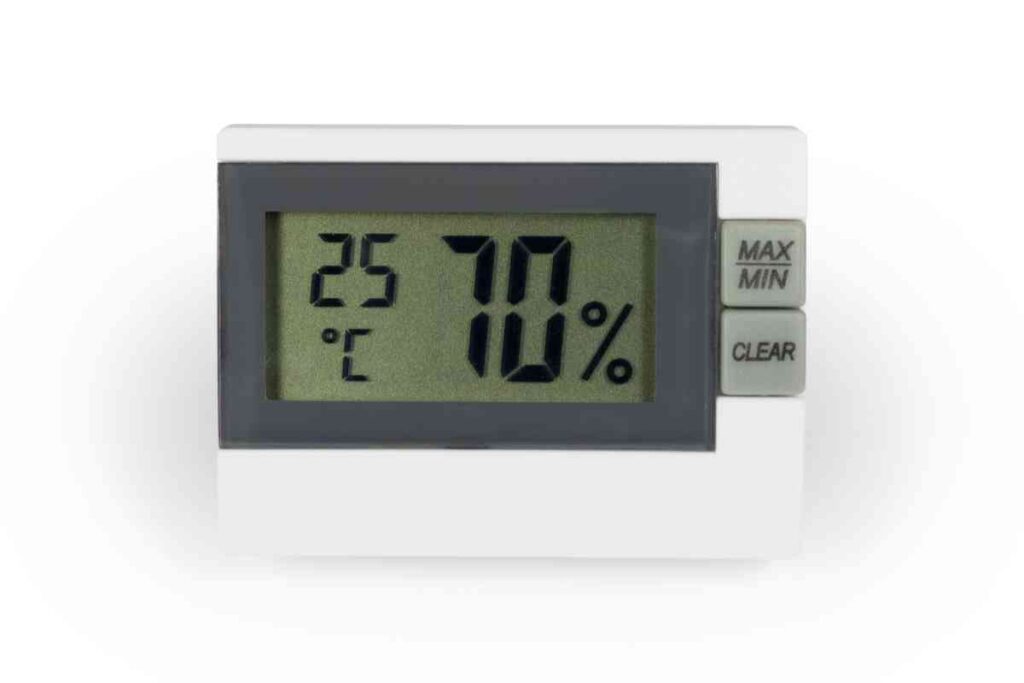 After the source of moisture has been defined, fix areas that collect water using caulk and sealants. Then, use a clear waterproof bonding sealer, such as ones made of silicone or acrylic. These surface sealers soak up moisture penetration and prevent future efflorescence issues from popping up.
Recommended Products for Preventing and Fixing Efflorescence
Here's a handful of products I personally use when dealing with efflorescence issues on both a home's interior and exterior surfaces.
Top Primers for Efflorescence Problems
Peel Bond
One of my favorite bonding sealants is XIM Peel Bond. Peel Bond is a high build bonding primer terrific for sealing and waterproofing.
Peel Bond covers and helps prevent common damage from efflorescence, such as adhesion issues. You can use Peel Bond on both your interior and exterior spaces.
Peel Stop
Zinsser Peel Stop is another excellent binding sealer. In addition, Peel Stop helps cover mineral salt efflorescence and other common moisture issues. This primer also is made with low VOC levels and low odor and has a quick-drying formula.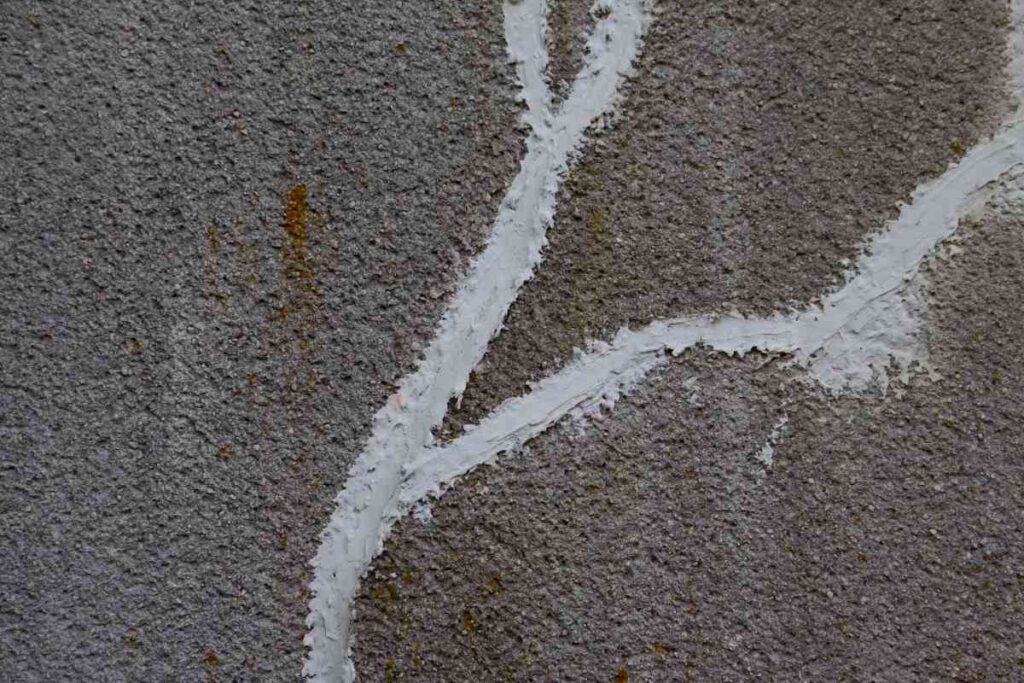 Peel Stop also offers a thirty-minute drying time from application to dry touch. This bonding primer transforms the most troubled construction materials into fixed and smooth surfaces.
Zinsser Watertite Ultra
Zinsser Watertite Ultra is the perfect choice for primary efflorescence issues. It provides an impermeable waterproof barrier and will waterproof all areas like concrete wall basements, interior and exterior masonry surfaces, and more!
Watertite Ultra has low VOC levels and low odor levels, making it better for your overall health. It also contains a formula that helps prevent mold growth and mildew. In addition, there's a two-hour drying time from application to dry touch.
Cleaners and Caulking Recommendations
Zinsser Watertite Waterproofing Poly Seal Tube
The best way to prohibit future efflorescence issues is to repair problem areas at the source by using great caulking. Zinsser Watertite Waterproofing Poly Seal is a high-performance, moisture-curing polyurethane joint sealant that seals and waterproofs simultaneously.
Use Watertite Waterproofing Poly to correct and seal your problem areas right the first time! Then, after complete drying times, you can paint directly over this waterproof poly seal with no issues; it will last for many years!
DRYLOK Concrete and Masonry Etch and Cleaner
My top-notch recommendation for an excellent efflorescence cleaner is DRYLOK Concrete and Masonry Etch and Cleaner. This etch cleaner helps remove salt deposits and excess mortar straight from the original source.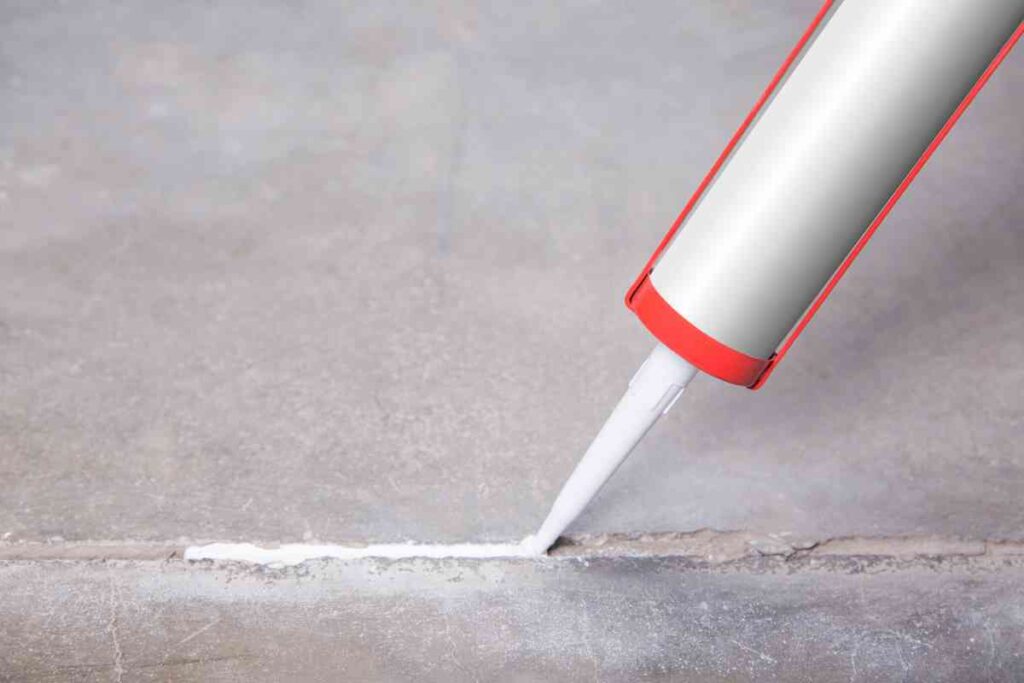 Drylok etch cleaner comes as a powdery substance that you'll mix with water to form a cleaner. It's developed this way for overall safety. This cleaner works great on concrete, stones, tiles, and even porous building materials.
It will work wonders on efflorescence on painted walls. Drylok can be used both indoors and outdoors.
Best Paints for High Moisture Areas
BEHR Premium White Urethane Alkyd Semi-Gloss Enamel Paint
Now that you've repaired, sealed, and primed the areas, you need high-quality paint to finish the job. BEHR Premium Alkyd Semi-Gloss Paint is built to handle excessive moisture and battles against natural elements.
I know you'll appreciate that this BEHR brand of alkyd paint works for both indoor and outdoor painting projects. It also does a great job covering surface defects and sealing against all sources of moisture.
Benjamin Moore AURA
Finally, you'll always find great value and quality in Benjamin Moore AURA Waterborne Interior Paint. This semi-gloss paint is an excellent topcoat paint for all your building surfaces. Additionally, Aura will also provide you with a long-lasting water lock.
Choose Benjamin Moore AURA to help you cover and correct all your common painting issues. You'll love the coverage, built-in technologies, and overall lasting abilities.
Wrapping Up Efflorescence on Painted Walls
Thanks for stopping by and exploring the world of efflorescence with me! We've now defined and talked about the causes and preventions of efflorescence. In addition, we've also discussed several solutions like highly rated products and cleaning solutions to resolve these issues.
I encourage you to explore even more posts about other common paint problems in and around your home. These posts will show you even more solutions to solve common paint problems. Above all else, I hope you found what you needed today at DIY Painting Tips. Until next time, Happy Painting!