Painting exterior brick has become an excellent way to instantly transform your home and stay up to date with the top exterior trends in today's industry. Sometimes all you need is great prep work and quality paint to take your home from average to completely fabulous.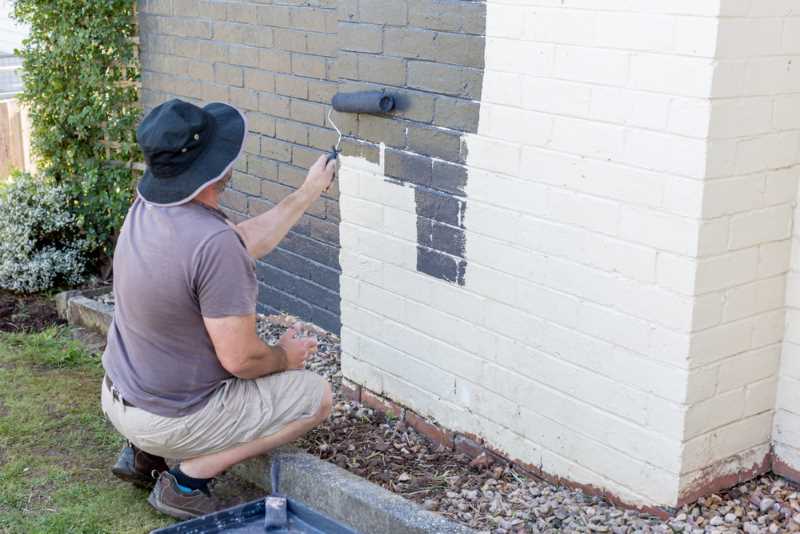 Here's everything you need to know about how to choose the best paint for exterior brick and where to start for a successful end result.
Qualities of the Best Paint for Exterior Brick
When choosing the best paint for exterior brick, you have to think about the most important qualities you'll want from your paint for this project.
Other than picking a color entirely aesthetically pleasing, it's also essential that you choose the best quality of paint and the right paint finish so you will be able to enjoy long-lasting results for years to come.
Consider the following list of exterior brick paint qualities and keep in mind which ones are the most important to you.
Things To Consider When Choosing the Best Paint for Exterior Brick
Required Prep Time
Does this particular exterior paint require your brick to be smooth in texture, or does it work for bricks with added textures?
Different paint brands will work for various home types depending on the textures.
Durability
Will this paint withstand environmental elements, prevent stains, and wick away moisture?
It's best to choose a paint that handles outdoor elements well and is stain-, mold-, and mildew-resistant.
Finish
Do you want your exterior to have a high-gloss, lustre, or matte finish? Do you have a preference between these finishes?
Make sure to research and review finish types with your local paint store. Various finishes will give your home different looks and styles.
VOCs & Odor
VOCs and odors are a hot topic and essential to think about this year. Ask yourself: Will this paint be safe for my family? and How long will it give off odors?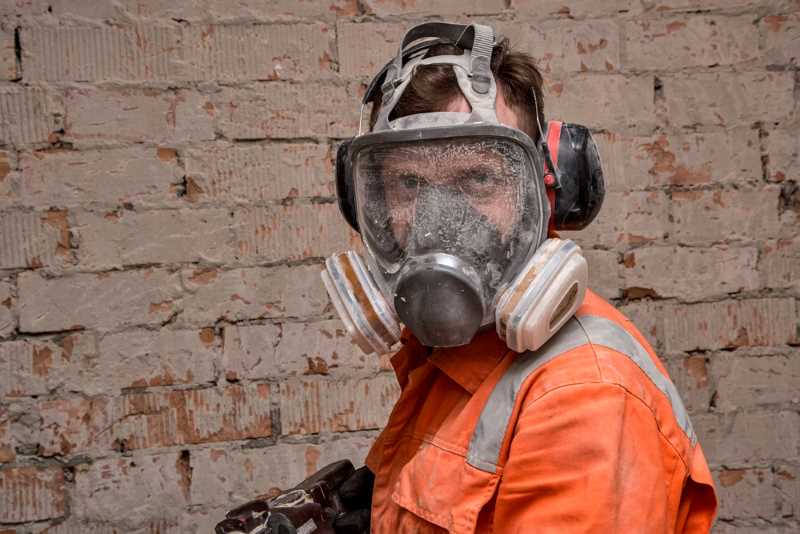 It's essential to practice safety by wearing a mask, gloves, and protective eyewear while painting because some paints give off fumes that can be detrimental to your health. Therefore, we recommend looking at the labels and knowing what's in your paint before using it.
Color
How is the color applied to this paint? Is color mixed in on the day of purchase, premixed, or tinted? Finally, is this color one you could live with for many years to come?
Do your research, make sure you love the color well enough to enjoy for many years to come.
Additives
Is the best paint option one that has an included primer? Or are you better off applying primer first, then paint?
Choosing paint with an added primer is a personal decision. Some prefer the coverage of primer and paint applied separately, while some like it included in the paint to speed up the project.
Our suggestion is to test the paint on a sample brick to see the reaction it gives you. This will help you know ahead of time how it will react.
Drying Time
Once the paint is applied, how long will it take to dry completely? How long should the drying time be between coats? Are there any specific seasons best for exterior painting?
Drying times are essential to know. It's crucial to pick the correct times of the year, watch the weather, and make sure your home will have the proper required drying times. Always ensuring complete drying time will give you the best results.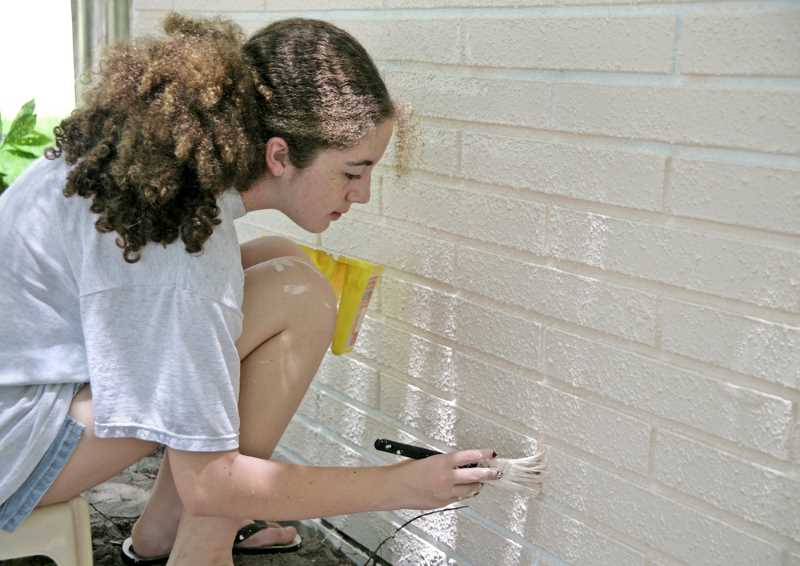 The All-Around Best Paint for Exterior Brick
Now that you have a list of what qualities to consider in exterior brick paint, let's look at the top paint choices we've found out there for 2022!
Benjamin Moore Regal Select Exterior High Build Paint
Our vote for the all-around best paint for exterior brick is Benjamin Moore's Regal Select Exterior High Build Paint. Regal Select Exterior High Build Paint is the "High Build" version of Benjamin Moore's classic paint and a fantastic option for painting your brick as it provides better overall coverage.
When choosing the right paint for your exterior bricks, remember bricks are quite porous, so choosing thick paints is essential. Regal High Build by Benjamin Moore is thick in texture, which we find to be so beneficial with this paint option.
Why is Benjamin Moore Regal Select Exterior High Build Paint so great? Benjamin Moore's name has been around for a long time and has held an extremely high rating. But, of course, you can't say that about many types of paints these days!
Visit your local Benjamin Moore paint store or distributor and obtain samples to try. Through samples, you'll see the fantastic coverage offered by this exterior paint. The cost of Benjamin Moore Regal Select Exterior High Build Paint will run you at about seventy-five dollars per gallon.
Best Paint for Exterior Brick When Painting on a Budget
BEHR PREMIUM PLUS Exterior Paint & Primer
BEHR Premium Plus Exterior Paint & Primer is our top choice when it comes to a budget-friendly exterior paint option. It is a one-hundred percent acrylic, low-VOC formula that offers you a designed, long-lasting finish for years to come!
You can apply BEHR Premium Plus to both exterior brick and stucco. You'll find this exterior paint resistant to moisture, fading, and stains. In addition, BEHR Premium Plus features comprehensive all-climate protection with built-in resistance to mildew and corrosion while giving you exceptional thick coverage.
BEHR Premium Plus Exterior Paint & Primer will cost you about thirty-six dollars a gallon.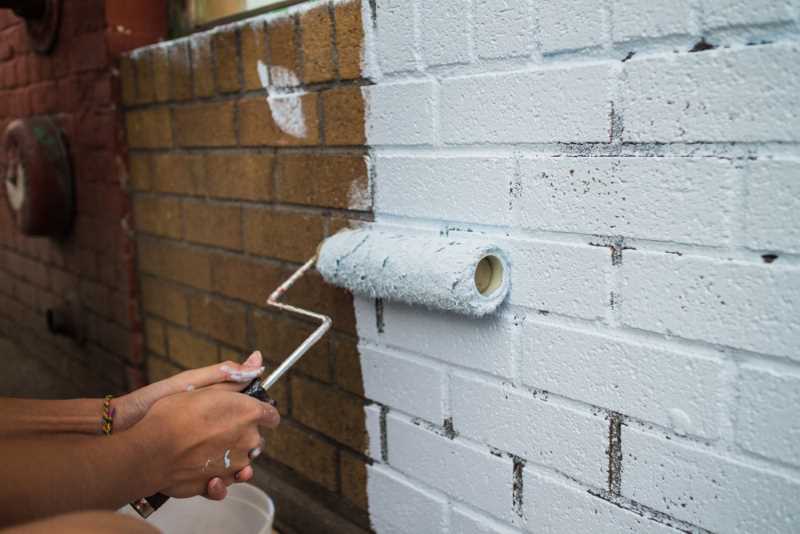 The Best Paint for Exterior Brick That's Eco-Friendly
ECOS Exterior Low-Lustre Wall Paint
When it comes to the health of our planet, you can't go wrong by being more eco-friendly with your exterior brick paint. The best eco-friendly exterior brick paint on the market is ECOS Exterior Low-Lustre Wall Paint.
ECOS Exterior Low-Lustre Wall Paint is also safe and friendly for the environment and will give you a low sheen, protective finish that dries to a hard, washable, durable film. ECOS Exterior Low-Lustre Wall Paint will be ideal for your exterior walls made of stone, cinder block, brick, concrete, and even concrete siding.
When we looked into how consumers felt about this paint brand, ECOS Exterior Low-Lustre Wall Paint paint came highly rated because of its non-toxic, VOC-free formula and provides a long-lasting smooth finish.
To find out more, read the fantastic customer reviews, and learn why ECOS Exterior Low Lustre Wall Paint is so top-rated, check out their website!
ECOS Exterior Low-Lustre Wall Paint will cost you a little under eighty-three dollars a gallon.
The Most Popular Exterior Brick Paint
Benjamin Moore's Aura Exterior Paint
Benjamin Moore's Aura Exterior Paint is the most highly rated exterior paint currently on the market.
Aura Exterior Paint by Benjamin Moore will run a little thinner than their Regal High Build selection of paint. However, Aura Exterior Paint will ultimately leave you with a beautiful low-luster finish on your exterior brick.
A beneficial quality of this exterior paint is the built-in Color Lock technology, which provides richer color and gives your home a solid fade resistance. If you're concerned about the longevity of your exterior brick paint, then Benjamin Moore's Aura Exterior Paint may be the right option for you. Aura is a developed paint choice genuinely built to last over time.
Benjamin Moore's Aura Exterior Paint is well-loved, reaching number one on the charts when it comes to the best exterior paint. Unfortunately, this exterior paint will be about eighty-four dollars a gallon, the most expensive on our list of the best paint for exterior brick.
Trust the Experts to Paint Your Exterior Brick
Deciding to paint your brick exterior is a relatively large project and one you should seriously think through. Before you commit to painting on your own, ensure you have the appropriate tools and materials to carry out this size of a project.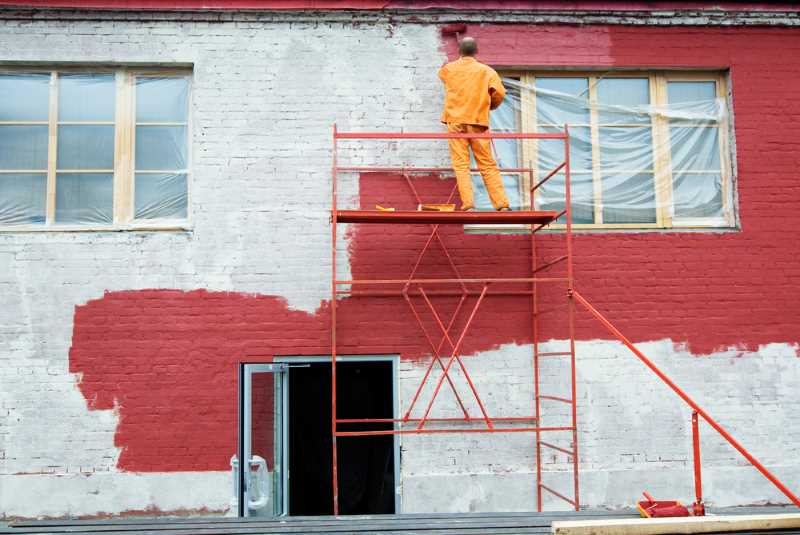 In some cases, it may be best to hire a professional. It's a real bummer if you spend the money to buy the materials and tools needed for this project, only to find mid-way through that you can't finish what you've started. It would be less of a hassle to hire a professional painter right off the bat if you aren't sure you want to tackle this project on your own.
If you are ready to get started on your own though, then check out are guide on how to paint exterior brick.
Wrapping Up Our Thoughts On Exterior Brick Paint
Do you feel much more confident in choosing the best exterior brick paint for your home?
We hope this list motivates you, answers your questions, and gives you a list of what to look for in exterior brick paint. You're going to rock this project and enjoy that new curb appeal very soon!
Did you find your new favorite kind of exterior brick paint on this list? Let us know in the comments which you chose!
Check out our Exterior Painting page for even more information on exterior painting, paints, and products.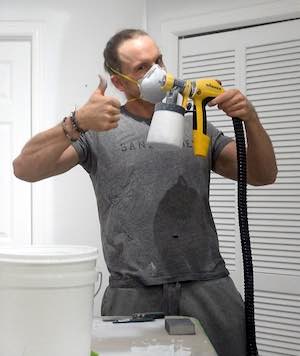 I started painting in 2001 and have seen just about everything in my painting career. I started in production and commercial painting, then moved over to new construction and remodeling during the boom of the early 2000s. Post 2010, I niched down into residential painting where I have done everything from exteriors, decks, interiors, furniture and more. Over the last few years, I've had a focus on kitchen cabinets.
I started the DIY Painting Tips blog in 2015 to start sharing everything I've learned over the years and help all the people who'd rather tackle their painting projects themselves.
You can follow my Youtube Channel where I show you everything that you read about on this site: https://www.youtube.com/@diypainting
You can also hire me directly from DIYPaintingTips.com here: https://diypaintingtips.com/free-painting-quote/
Contact me at: ryan@diypaintingtips.com