The answer to this question is different for everyone and depends on your home's specific needs. If your house is old and has a lot of imperfections on the exterior, the good news is there's a special type of finish to help cover those blemishes up. But if you accidentally use the wrong kind, it could make them stand out even more.
Some exterior paint finishes are easier to clean if touched often, while others are better able to withstand sun and rain weathering. And if you're just looking for a way to make your accent colors stand out better, there's another kind of finish for that.
If this sounds complicated, don't worry. We've condensed all the important info into a quick-and-easy list so you'll be able to determine which is the best type of exterior paint finish for you in the next few minutes.
Best Exterior Paint Finishes for Your Home
When choosing an exterior paint finish for your home, there are many things to consider. If you want good coverage that looks amazing and is easy to maintain (who doesn't?) satin is a fantastic choice. Satin covers imperfections better than a gloss or semi-gloss finish, and is easier to clean than a flat, matte, or eggshell finish.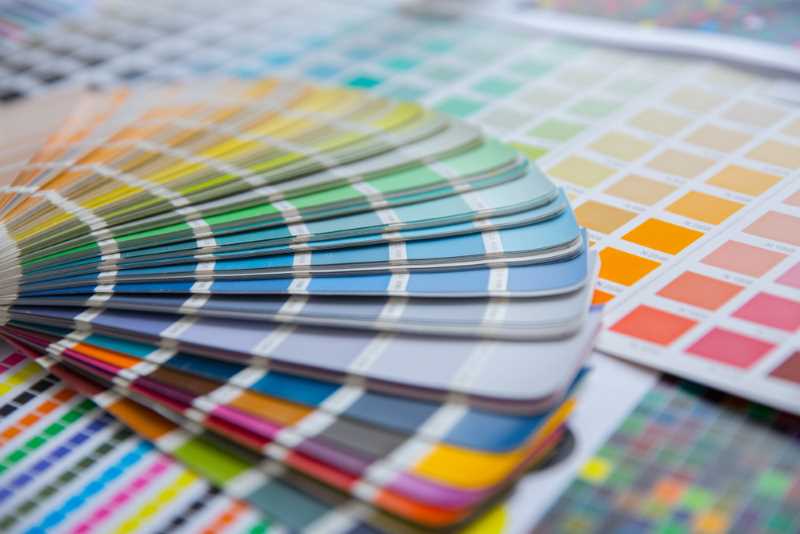 Keep reading to learn all about exterior paint finishes and where and why you might want to use each one.
What Is Paint Sheen?
Paint sheen refers to how much the paint shines when it's dry, and it's an important part of choosing the best type of exterior paint finish for your home. Glossy sheens reflect light and have a lot of shine. They tend to be quite easy to clean and very durable. Flat or matte sheens are dull and absorb light. They are less durable and can attract dirt, but hide imperfections much better than gloss. There are also levels of sheen in between these that we'll dive into in a minute.
The sheen of your paint depends on the ratio of resins and binders to pigment levels. The higher the level of resins/binders, the shinier your paint will be. If the pigment level is higher compared to the resins and binders, the paint will be less reflective and flatter.
Different Types of Exterior Paint Finishes
The Paint finish can be just as important as color when choosing paint for your home. You probably want to choose a finish that will make your home look amazing and boost your curb appeal. With the right finish, you can hide flaws that you don't want to be seen and highlight areas of trim that you want to make more visible. It would also be great to have an exterior paint finish that gives you long-lasting results that are easy to maintain with your lifestyle.
Below you'll find information on each type of paint finish available and where you might want to use them on the exterior of your home.
Flat Exterior Paint Finish
Flat paint doesn't have any shine to it. It's less smooth than other finishes and may feel slightly chalky or rough when dry. It provides the best coverage for imperfections you can find, so it is a good option for disguising flaws if you have an older home whose exterior has seen plenty of weather. It's good for rough areas because it covers well and is easy to apply. You won't see any paint lines when you use flat paint.
The downside with flat paint is it's harder to clean than other options and less durable. It attracts dirt and gets scuffed up easily, so you may not want to put it in high-traffic areas or places where things will touch and rub up against it.
Since you can't really clean flat paint, the best option for touching it up is to just repaint it. Flat paint is susceptible to mildew problems and will fade over time, so it needs to be touched up regularly. It is also more likely to peel or flake than gloss paint in areas that get a lot of sun.
Best Uses for Flat Exterior Paint Finish
House Siding
Stucco
Areas that have a lot of imperfections to cover
Areas that are low-traffic and don't get a lot of sun or moisture
Matte Exterior Paint Finish
A matte sheen is low-luster. It won't look as dull as a flat finish, but it's not very shiny either. It's easy to apply, so it's good for beginners if you're planning on doing the painting yourself. It's also easy to touch up because it adheres well to previous coats.
Matte has excellent coverage and is good for hiding minor surface imperfections like scratches and small dents. It's easier to clean than flat paint, but not as durable as other options. If you have kids who prop up bikes on the side of the house, for example, marks and dirt will show up pretty quickly.
Best Uses for Matte Paint Finish
House Siding
Shutters
Stucco
Low traffic areas
Eggshell Exterior Paint Finish
Eggshell finish falls between matte and satin. It has a velvety soft appearance that isn't too shiny. It's a bit more reflective than matte and also a bit easier to clean. Because it isn't too shiny or too dull, eggshell is a popular choice for exterior paint. It looks beautiful and works well on many types of siding including wood and stucco. It hides imperfections well and is pretty easy to apply.
You won't be able to see brush strokes or roller edges when it's dry, so it will still look great even if you're applying it yourself and you're not an experienced painter. It will also stand up to occasional power washing, so it works better than a matte or flat finish for exterior walls that get more frequent contact.
Best Uses for Eggshell Exterior Paint Finish
House Siding
Stucco
Shutters
Trim
Satin Exterior Paint Finish
Satin finishes aren't too reflective, so they do a pretty good job of hiding bumps and minor imperfections. Satin paint is much easier to clean than flat or matte paint and holds up well over time. It's is a happy medium between good coverage and easy maintenance, making it the best type of exterior paint finish if durability and ease of cleaning are your highest priority.
Surfaces painted with satin finish are easy to wipe down and can handle a fair amount of wear without looking dingy or dirty.
Satin paint has a smooth waxy feel when dry and appears richer than flat finish paint. Bright and vivid colors look especially good with the light shine of satin finish paint. While they offer good coverage, satin paints do require a more careful application to avoid the appearance of lap marks. The finish can also appear uneven if not properly mixed, so you may want to consider hiring a professional for the job if using paint with a satin finish to help your home look it's best.
Best Uses for Satin Exterior Paint Finish
House Siding
Stucco
Shutters
Brick
When using bright/vivid colors
Trim
Semi-Gloss Exterior Paint Finish
Semi-gloss is shiny and provides richer color when compared to duller finishes. It's not recommended for exterior walls as the shine will highlight cracks, chips, and other surface imperfections. If you're painting yourself, it can be hard to apply smoothly without showing paint lines.
Semi-gloss can be good for areas that are high touch or need frequent cleaning. It's easy to scrub clean and is very durable, so it works well on things like railings and doors that get a lot of use. It can also be a nice choice for trim details such as windowsills and shutters as it will stand up well to harsh weather conditions and won't need touch ups as often as less glossy finishes.
Best Uses for Semi-Gloss Exterior Paint Finish
Doors
Trim
Window casings
Shutters
Railings
Gloss Exterior Paint Finish
High gloss is very shiny and can make imperfections stand out. It isn't generally recommended for home exteriors as the heavy shine can highlight every bump and scratch and make your home look "plastic-y".
The plus side is that gloss is very easy to clean and durable. If you have a newer home without a lot of imperfections to hide, you could try using gloss on high touch areas of trim or doors. Gloss holds up well to frequent scrubbing and can handle a fair amount of regular use without looking dingy or dull. It can also withstand harsh weather conditions such as regular, strong sunlight and heavy rains.
Best Uses for Gloss and High-Gloss Exterior Paint Finish
High touch areas
Doors
Trim
Metal railings
Choosing the Best Type of Exterior Paint Finish for You
Now that you've learned all about how to choose the right exterior paint finish depending on your needs, here's some helpful information to help you get started with your project.
Where to Buy Exterior Paint Finish
Paint can be purchased from many major retailers including hardware stores like Lowe's and Home Depot, or a paint store like Sherwin Williams. You can visit these stores to get swatches of colors, small paint samples, and purchase paint when you're ready. If you hire a painter, many of them will supply the paint for you so you'll just need to pick out the color and finish.
Hiring a Painter for Your Home's Exterior
Painting the exterior of your home is a big job! There are techniques to know and special equipment needed, especially if you're going to be painting a large area such as siding. If you're doing something small such as window casings or other trim, it could be worth tackling yourself. But if you want to do your entire home's exterior, it may be a good idea to hire a professional.
Panting Your Home's Exterior Yourself
Doing the paint job yourself can be a great way to save some money. If you are just doing some minor touch-ups or freshening up trim colors, the project should be pretty manageable to do on your own. Even if the whole exterior of your home needs a make-over, it's worth trying to do yourself if you feel up to the challenge. Check out our favorite ladder for painting exteriors and our DIY house painting cost breakdown to help you prepare for the job.
Wrapping Up the Best Type of Exterior Paint Finish
As you can see, the best type of exterior paint finish depends on your specific situation. If you have balls or bicycles regularly hitting the house, then something with a medium sheen like eggshell or satin is a good choice so it's easier to clean.
If the home is old and has lots of imperfections or you're painting it yourself, flat or matte paint will look great, hide imperfections, and be easier to apply. And for accents and highlights, a glossy paint will help the color stand out the most.
What paint finish are you planning to use on your next exterior paint project? Let us know in the comments below!