Thinking about painting the exterior brick of your home and need paint color ideas? If you're looking to upgrade the look of your home without making a huge investment, painting your exterior brick may be the way to go.
A simple paint job can make a huge change in the overall look and feel of the home without breaking the bank. Keep reading for some exterior brick paint color ideas, things to think about when choosing a color, and why painting your brick may be the right choice for you.
Why Paint Your Exterior Brick?
In addition to improving curb appeal, painting your exterior brick can have several other advantages. Painted brick is easier to clean than natural brick and the paint acts as a sealant, which gives your home some protection against the elements and can help prevent deterioration.
How to Choose an Exterior Brick Paint Color
Things to Think About When Considering Exterior Brick Paint Color Ideas
You'll want to consider what other colors there are in the neighborhood around you, both on the other homes and in the natural landscape. What color will make your house blend in or stand out the way you want it to?
Styles come and go, so think about what kind of look you're going for and how long that look will last before looking dated. One good thing about painting brick is that you can change the color as often as you like. If staying on-trend is appealing to you, choose an on-trend color that you can update every few years. If you don't want to think about repainting your house when colors go out of style, choose a more timeless exterior brick paint color idea.
If you want something in between timeless and trendy, try painting your main exterior brick a timeless neutral color and use trendy colors for things like doors and trim that you can easily update whenever you want without going through the hassle of painting your entire home exterior.
Popular Exterior Brick Paint Color Ideas
Gray Exterior Brick Paint Color Ideas
There are so many different shades of gray in both warm and cool tones. You can make a dramatic statement with a dark charcoal gray, or keep things light and fresh with a cheery, cool, light gray shade. Warm grays have been increasing in popularity in recent years and work well with many different styles. Cool grays can look serene and tranquil. A fresh coat of gray paint in any shade can make your home look modern and updated.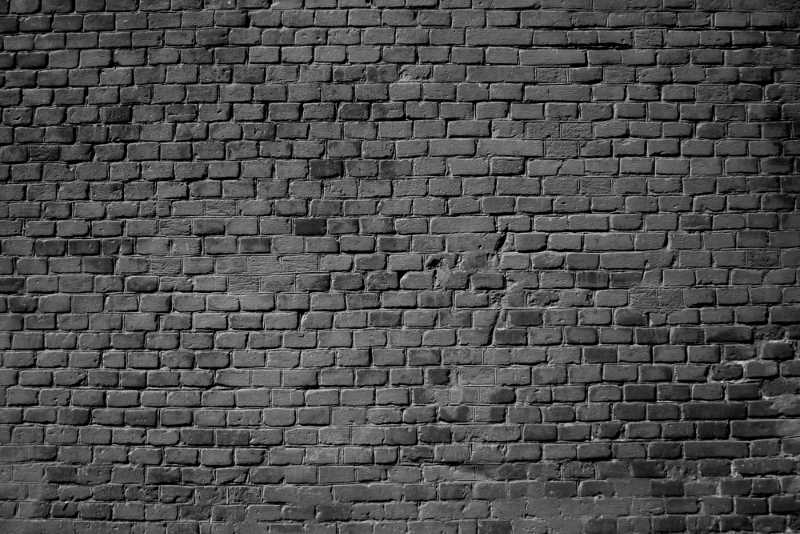 All grays have undertones and can look different in depending on the light (like a sunny or cloudy day) and when paired with different colors. When choosing a gray, make sure to test it out in different light to make sure it looks the way you want it to. Here are some gray exterior brick paint color ideas for you:
Keystone Gray by Sherwin Williams is a medium gray-beige with warm undertones.

Waynesboro Taupe by Benjamin Moore is another medium gray-beige that leans even warmer than Keystone Gray.

For more of a mushroom gray (a gray that is closer to a true taupe than gray) try Stone Hearth by Benjamin Moore.
If you prefer a cooler gray, try Big Chill by Sherwin Williams. This light, cool gray has blue undertones.
For a coastal feel, try Silver Strand by Sherwin Williams. This cool gray has strong green undertones that are both refreshing and soothing.

Blue and Green Exterior Brick Paint Color Ideas
Want to bring in nature or add a calming color to your exterior? Try blue or green exterior brick paint. With so many shades, the options are endless.
You can go dramatic and bold by painting your entire brick exterior a deep rich shade, or keep it more classic and use blue or green as an accent color to complement a more subtle main color like cream or light gray. Use earthy tones of brownish-green or deep ocean blues to embrace nature and complement the natural colors around your home. Here are some blue and green exterior brick paint color ideas for you:
If you like a deep, rich navy, check out Hale Navy by Benjamin Moore. This complex dark blue has a muted gray undertone.
For an even darker shade of blue, try Cyberspace by Sherwin Williams. This shade is so dark it's almost black.

If you're looking for a slate blue, Stormy sky by Sherwin Williams is a great choice. Its muted color is subtle and sophisticated. If you like the look of a monochromatic color scheme, Stormy Sky pairs very well with Hale Navy.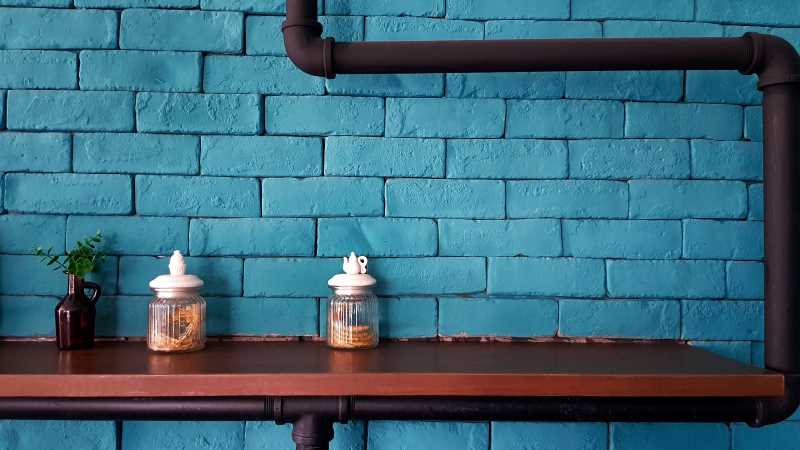 Glimmer by Sherwin Williams is a very light blue. It's a good choice if you want something that reads like a neutral, but has a bit more personality than traditional neutral brick paint color ideas.
Muted Sage by Behr is a lovely sage green with gray and brown undertones. If you're going for an earthy look, pair it with warm gray and brown shades.

For a bold, saturated green, try Amazon Green by Benjamin Moore. This deep, rich exterior brick paint color is almost teal. It's bold without being overly loud.

White and Beige Exterior Brick Paint Color Ideas
White- and beige-painted homes are timeless and classic. If your brick is looking dated and dingy, a fresh coat of bright white or creamy beige exterior brick paint can be just the update it needs to look fresh and on-trend.
You might think white paint is white paint, but that couldn't be further from the truth! There are many shades of white from bright, cool whites to creamy, warm beiges. Here are some of our favorites:
For a rich, warm white, try Creamy by Sherwin Williams. This shade is off-white with a hint of yellow undertones. It looks like a true cream, not too white and not too yellow.
If you prefer a cooler white, try Snowbound by Sherwin Williams. This shade is a crisp, cool white with gray undertones.

Another creamy white shade to check out is Swiss Coffee by Benjamin Moore. This beautiful off-white color has slight gray, yellow, and green undertones making it a nice warm beige brick paint color idea.

Gray mist by Benjamin Moore is an off-white exterior brick paint color with beige and gray undertones. It has the color of a very fine mist, slightly gray but mostly beige.

Black Exterior Brick Paint Color Ideas
Black is bold and elegant. If you like darker colors, black can be a stunning choice. If bold is your thing, you could consider using black as your main exterior color. If you don't want something quite so dramatic but you still love the classy elegance of black, you can certainly use black as an accent color.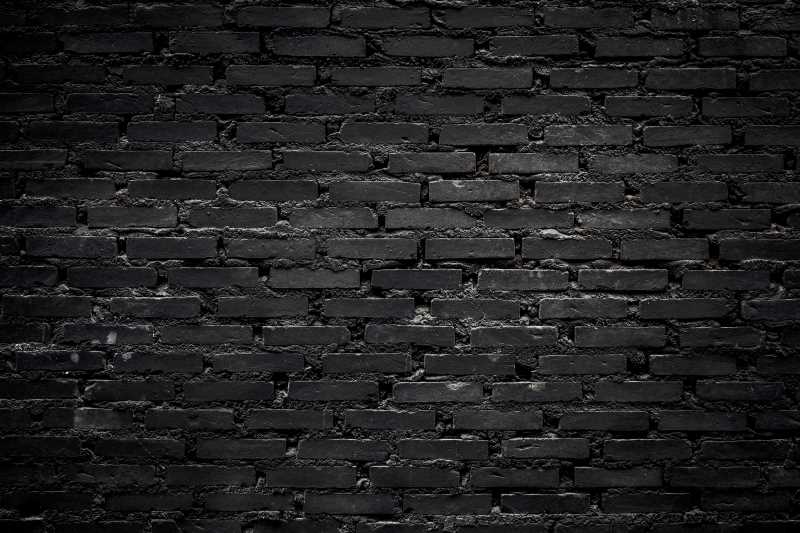 Black works well in many areas, especially as a trim color or front door color. Black trim looks especially beautiful when paired with white brick. Here are a couple of black shades for you to check out:
Onyx by Benjamin Moore is a very dark black without any noticeable undertones. It makes a great base to highlight other colors.

Raccoon Fur is a deep black with a slight blue undertone for a cooler, cleaner vibe.
Accent Colors
When choosing a color to paint your brick exterior, don't forget about accent colors. Painting just the brick can make a big impact, but if you're looking for a total exterior makeover, consider painting other parts of your exterior including shutters, doors, and trim. You'll want to pick complementing colors to accent your main color and complete the overall look.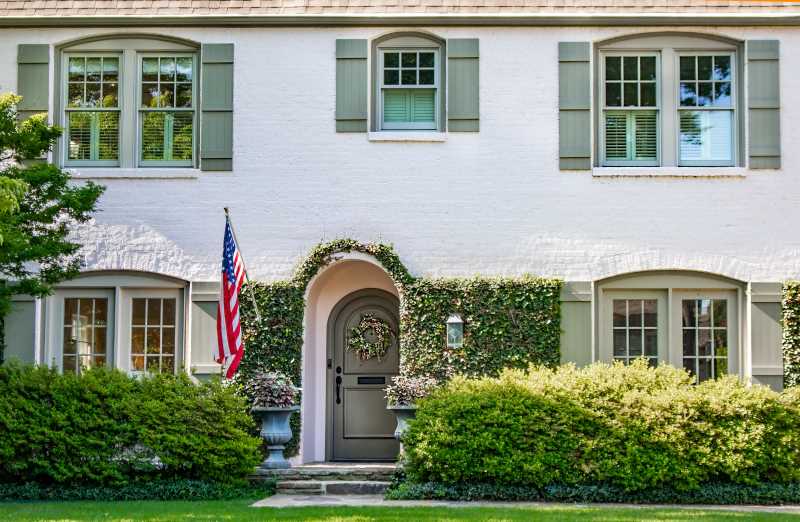 Bringing Your Exterior Brick Paint Color Ideas to Life
Where to Buy Exterior Brick Paint
You've picked out an amazing color and now you're ready to buy the exterior brick paint. Make sure to get paint that is designed for exterior brick. Mineral-based or latex paints are typically recommended. Mineral-based will last you longer than latex, but either one is a good choice. You can buy exterior brick paint from major retailers like Home Depot and Lowe's, or from paint stores such as Sherwin Williams.
What Equipment is Needed for Painting Exterior Brick
If you'll be painting your exterior brick yourself, you'll need some basic equipment to make the job smoother and easier. A large roller or sprayer is essential to cover large areas at a time. A sprayer will be much faster and easier overall, but make sure to spray from different angles to ensure thorough coverage. You'll also need a tall ladder, brushes, and drip cloths to protect your landscape and walkways.
Consider Hiring Someone
If painting your home exterior is not a job you want to tackle on your own, it may be time to call in a professional. Here's a helpful article all about how to hire an exterior house painter.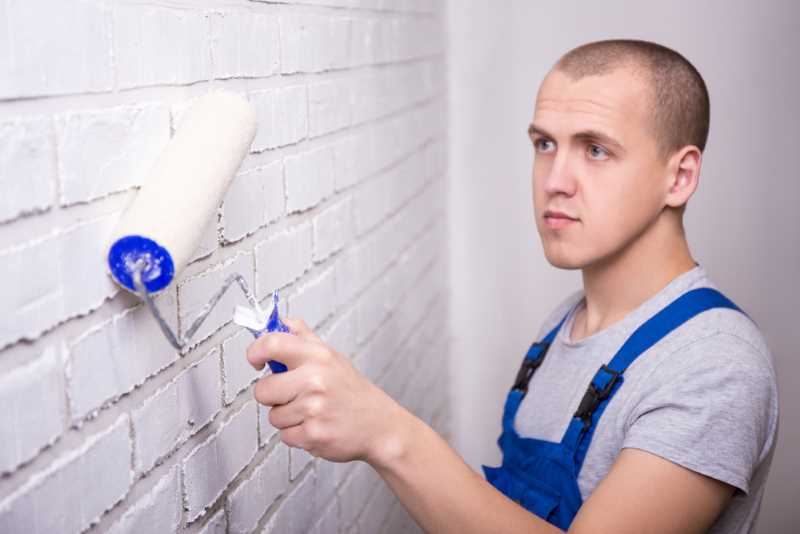 Wrapping Up Exterior Paint Color Ideas
Now that you've seen so many great exterior brick paint color ideas, you're ready to get some samples! Which colors are you thinking of using on your brick home? Are you planning on doing the painting yourself or hiring someone to do it for you? Let us know in the comments below!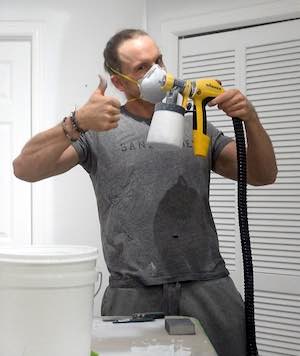 I started painting in 2001 and have seen just about everything in my painting career. I started in production and commercial painting, then moved over to new construction and remodeling during the boom of the early 2000s. Post 2010, I niched down into residential painting where I have done everything from exteriors, decks, interiors, furniture and more. Over the last few years, I've had a focus on kitchen cabinets.
I started the DIY Painting Tips blog in 2015 to start sharing everything I've learned over the years and help all the people who'd rather tackle their painting projects themselves.
You can follow my Youtube Channel where I show you everything that you read about on this site: https://www.youtube.com/@diypainting
You can also hire me directly from DIYPaintingTips.com here: https://diypaintingtips.com/free-painting-quote/
Contact me at: ryan@diypaintingtips.com