Are you starting to grow tired of looking at your old, outdated kitchen and bathroom cabinets? Do you have the materials all set up to paint your cabinets, and now you're looking for an excellent cabinet drying rack?
Stop and stay awhile; you've come to the right place! These best cabinet door drying racks will carefully separate out all your doors, so you can quickly and efficiently allow your cabinet doors to dry thoroughly free of blemishes and debris accumulations.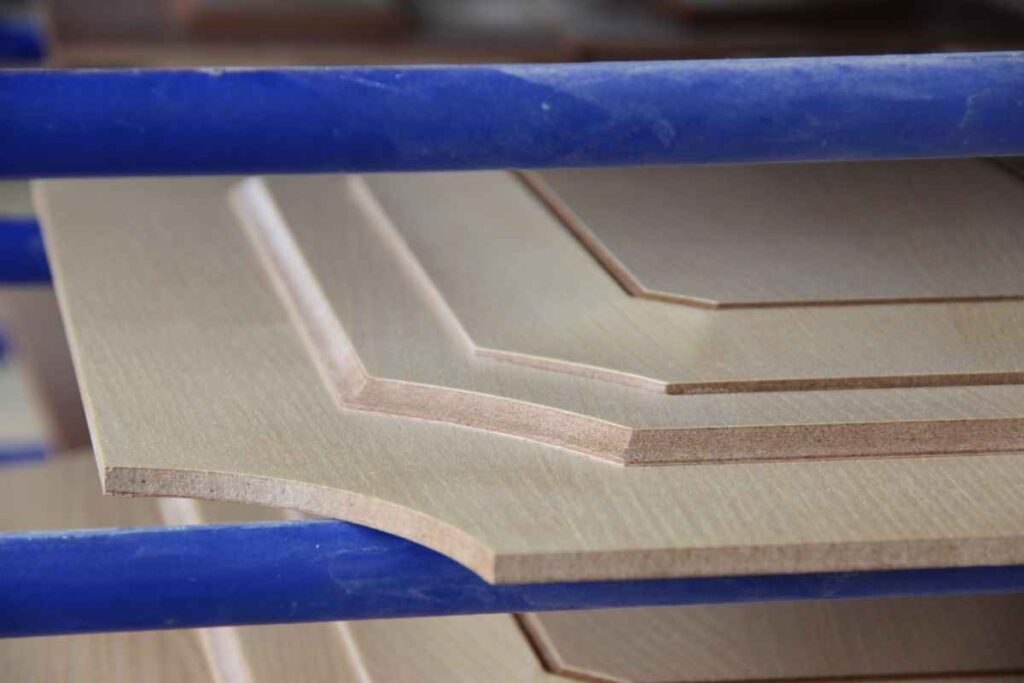 Stick around as I'll discuss well-researched and highly recommended cabinet door drying racks you'll never regret purchasing. You'll then see why these painting tools are so essential to use, and soon enjoy your freshly updated cabinets!
Why You Need a Cabinet Door Drying Rack
Here are a few of the many reasons why I feel purchasing a cabinet door drying rack is going to make one of the best decisions for this painting project and future projects.
When it comes time to paint your cabinet doors, you have to have a great designated place to put them while they're in the drying process. Laying wet paint directly on a drop cloth or sheet will cause blemishes and imperfections in your paint.
Stay Free of Dirt and Debris
Laying down cabinet doors onto drop cloths can also cause the build-up of surrounding debris like dust and dirt. Prop your painted doors up off the ground, so dust, dirt, and other things that collect on the floor won't end up sticking to the paint. These preventions will keep you from creating even more work for yourself!
Give Yourself Extra Room to Work!
Lastly, cabinet door drying racks are helpful because they will give you extra space to layer your cabinet doors instead of lining them up in rows across cardboard, sheets, or drop cloths. These racks take up the room of just one door since you'll stack them on top of one another. Stay tuned as I talk about standing cabinet door drying racks you can choose!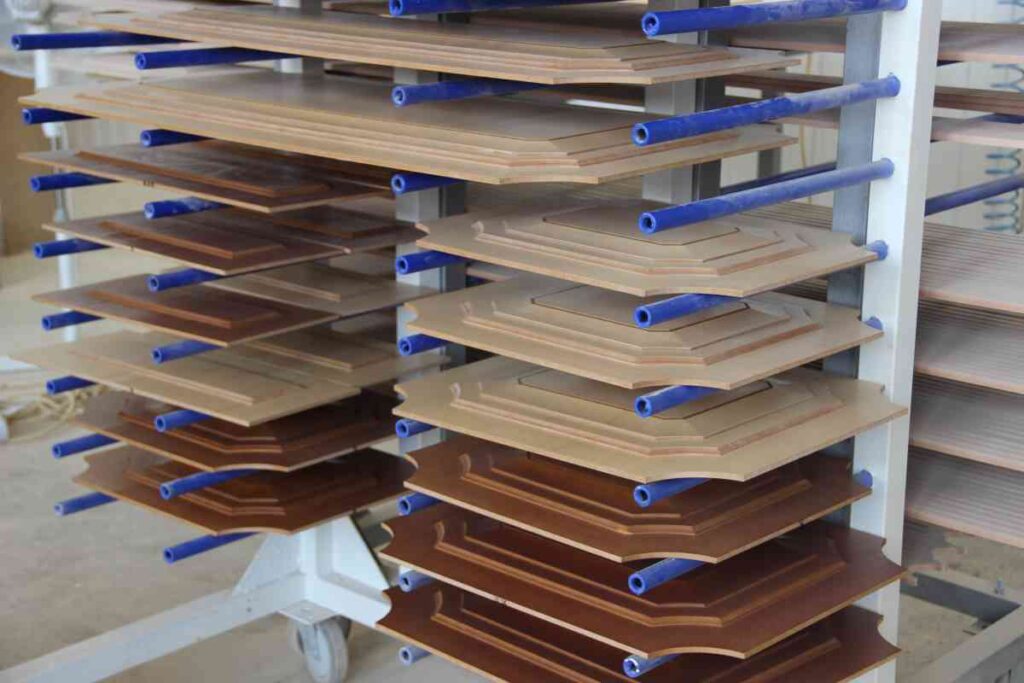 The Best 5 Cabinet Door Drying Racks
This best list of top-notch cabinet door drying racks lists the best valued, overall best, most portable, rotating, and stacking cabinet door drying shelves available! Whether you need a solid or collapsable rack, these best cabinet door drying racks will give you the "extra arms" needed to carry out this large painting project.
---
Best Overall Cabinet Door Drying Rack
1. Stak Rack 4-1 Painter's Tool
First, let's talk about the Stak Rack 4-1 Painter's Tool. This is a radically designed painting tool that will allow you to stack up freshly painted doors easily. As a result, you'll worry less about your wet paint developing smears, blemishes, and extra drips. This 4-1 painting tool is also highly durable, user-friendly, and reusable!
Pros:
Innovative Design
A Huge Space Saver
Very Easy To Use
Cons:
You have to screw the door onto this product to use it correctly.
---
Best Stacking Cabinet Door Drying Rack
2. Saker Paint Rack Stacking System
Here's another excellent cabinet door drying rack to compare to the Stak Rack above. The Saker Paint Racks Stacking System is a little cheaper but still gives you a well-developed innovative design. These stacking cabinet door painting racks can turn your doors over with ease to allow proper drying. In addition, these stacking racks are easy to set up and user-friendly!
Pros:
Very Sturdy
Easy To Use
Great Price Point
Cons:
Takes a bit of getting used to!
---
Best Rotating Cabinet Door Drying Rack
3. Super Combo Rotating Paint Rack
I highly recommend this combo painting tool if you need a tremendous rotating cabinet door drying rack recommendation. The Super Combo Rotating Paint Rack is a fantastic tool, but it does come at a price. Nevertheless, it's an excellent choice for professional painters or contractors that plan to paint many cabinet doors. This design allows you to easily paint both sides at a time and features a strong structure with easy mobility.
Pros:
Paint both sides of your cabinet doors with ease!
Lightweight yet Heavy-Duty Design
---
Best Portable Cabinet Door Drying Rack
4. Erecta-Rack 10-Level Portable Drying Rack Kit with Custom Carrier Bag
If you're looking for a great portable cabinet door drying rack, look no further! The Erecta-Rack 10-Level Portable Drying Rack Kit comes with its very own custom carrier case and has a multi-level rack for drying cabinet doors. You'll love the lightweight, and portable design found in the Erecta-Rack, in addition to its user-friendly features!
Pros:
Portable Design
Custom Carrying Case
Multi-Level Rack System
Cons:
The green rails have been known to leave a residue.
---
Best Value Cabinet Door Drying Rack
5. Hinge Stand Kit
Last but never least, take a look at this best value cabinet door drying rack. The Hinge Stand Kit stands out because it's a design that allows you to prop open your finished cabinet doors without flipping the actual doors on their opposite sides! This design is highly efficient, saves you time, and doesn't require the use of screws to keep your doors steady. It's also priced well and very quick and easy to use!
Pros:
Best Value Cabinet Door Drying Rack
Saves You Time and Money
User-Friendly
Standing Design
Cons:
Requires Additional Add-Ons (Space Savers)
---
Things to Look for When Choosing the Best Cabinet Drying Racks
When you're learning what to look for when choosing the best cabinet drying rack, here are features I always weigh in on when it comes to the best tools for my painting projects.
Size
Always measure out and think over the space you have to devote to your painting projects. For example, some cabinet door drying rack models require larger areas than other market choices.
Above I've listed great choices for compact and stacking cabinet drying racks to save you storage space!
Overall Costs
As it goes for most painting tools, there's a significant range of costs to consider when choosing cabinet door drying rack options best for you.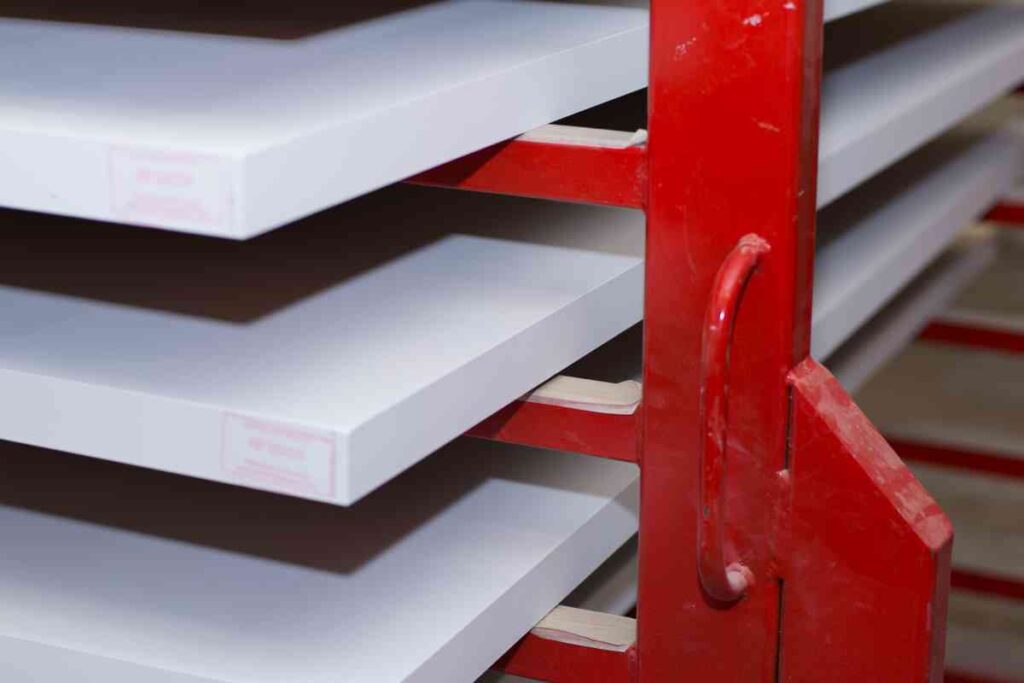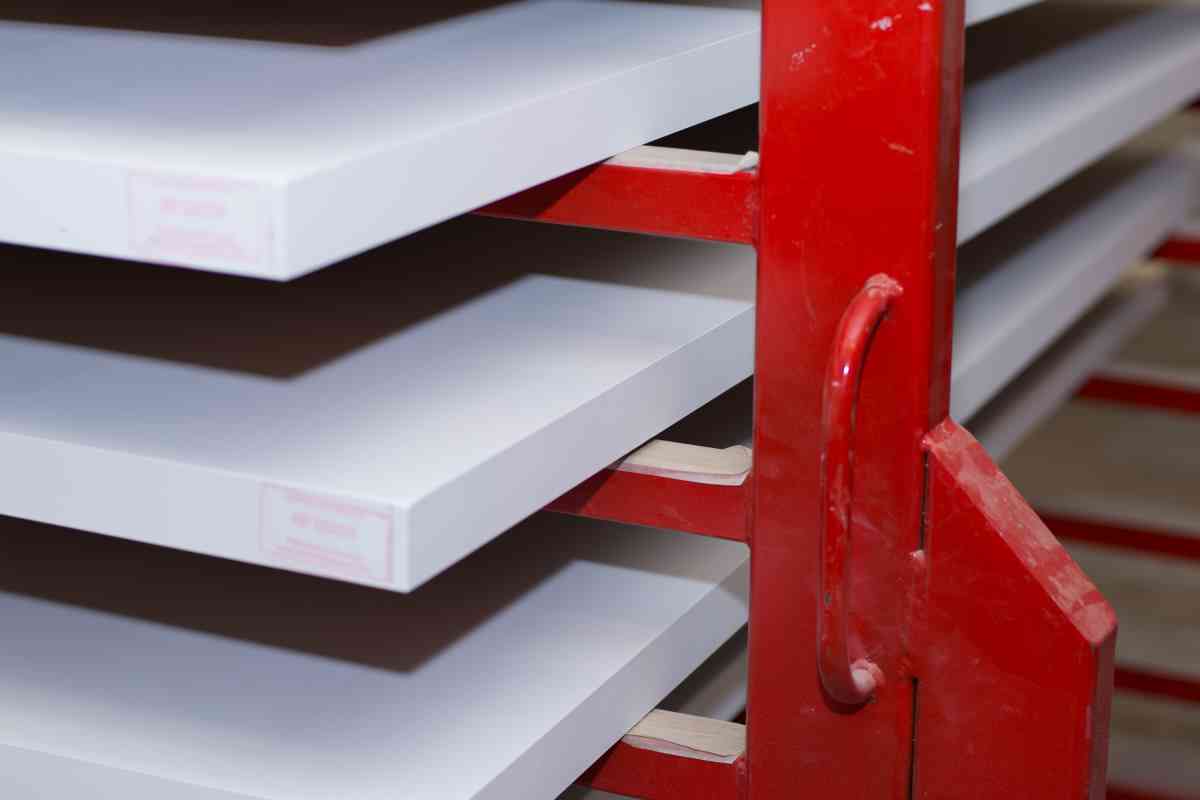 Please always choose quality over quantity so you have a product that holds up for many years and won't fail you mid-project!
Value and Features
Cabinet door drying rack choices come in many varieties. Weigh the pros and cons of each of these specific products and choose the perfect sizes and features that best fit your needs and workspaces.
Ease of Use
No one likes to choose products that are hard to put together or bothersome to set up and use. Consider the simplicity of setup, take down, and storage when selecting the best cabinet door drying rack for your painting projects.
Cabinet Drying Rack Functions and Assembly
How to Assemble Your Racks
Always read the manual for guidance on the correct way to set up your new cabinet door drying rack. For example, if your doors are heavy, choose a heavy-duty paint drying rack. If you'll be moving from job to job or room to room, choose a portable stand, and so forth!
Care and Maintenance
After you've completed your paint job, make sure always to wipe down your tools. You can wipe the excess paint off using warm water and blue Dawn soap, as well as a good scrubbing brush. If the leftover paint is stuck on, use some steel wool to gently remove the stubborn leftover paint.
Additional Considerations
Weight Requirements
I've mentioned some great options above, and either would work great for your painting project. Make sure the rack bars of whichever cabinet door drying rack you choose can withstand the weight of your projects!
Storage Solutions
Depending on your needs, there are some really great stacking and compact cabinet door drying rack options out there. Some styles fold up, some are stacking, and others come with their own storage bags!
Wrapping Up the Best Cabinet Door Drying Racks
After reading this article about what cabinet door drying racks are, and precisely what they are used for, I hope you feel confident in your product decisions. Now you know the different types of cabinet drying racks on the market and the proper features to consider when purchasing one!
Finally, this best list of cabinet door drying racks will save you time and help guide you to the best products offered for these painting solutions. These products are all great in their own ways, but I feel like the Stack Rack 4-1 Painter's Tool takes the cake as the overall best choice!
Did you enjoy this article? I additionally invite you to come and check out more posts just like this at DIY Painting Tips. We strive to bring you the best products, advice, and painting solutions. We also want to be there for you along the way while you're tackling your smallest or even biggest painting projects!