Have you recently painted and noticed the formation of bubbles resembling the look of blisters developing on your interior or exterior wall surfaces? What could be causing them, and is there a way to fix these painting issues? Also, is there a way to prevent these common paint problems from forming in the future?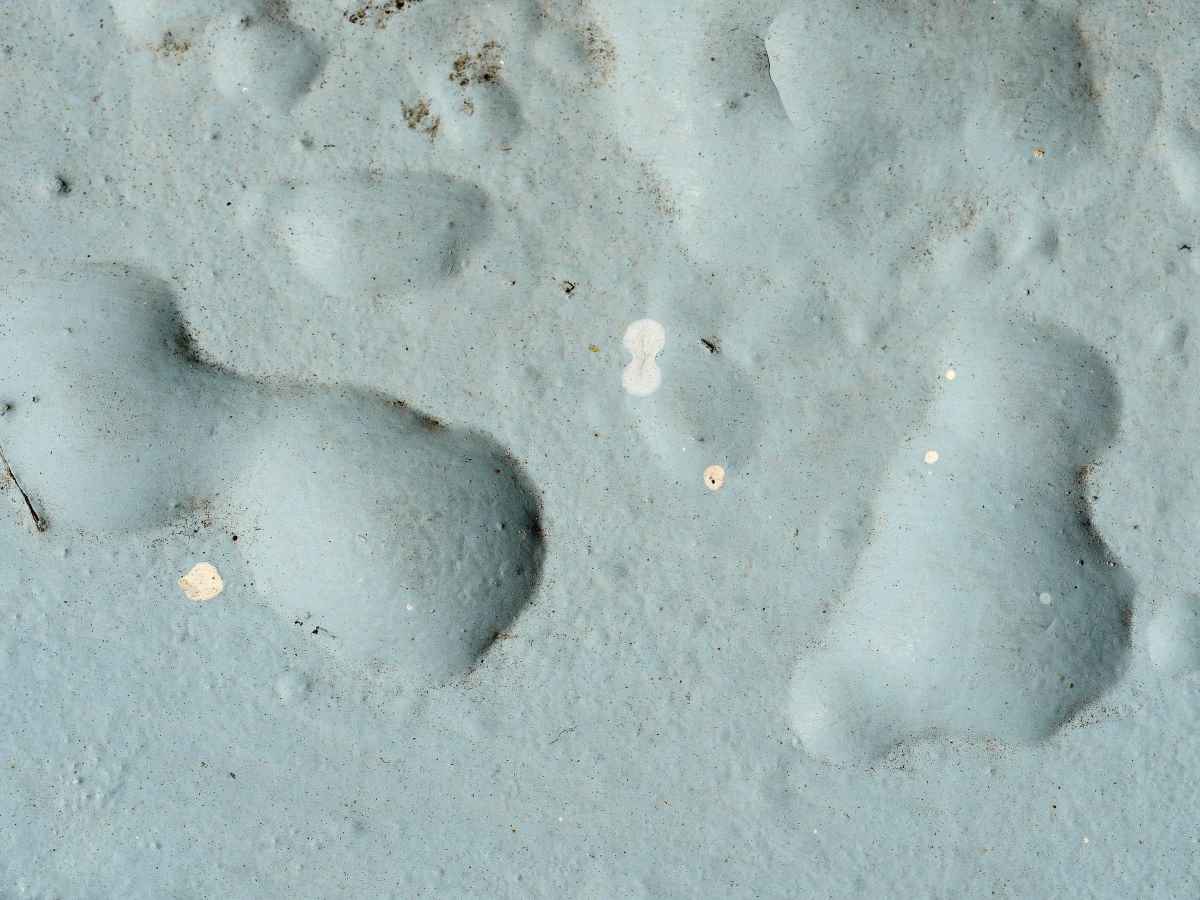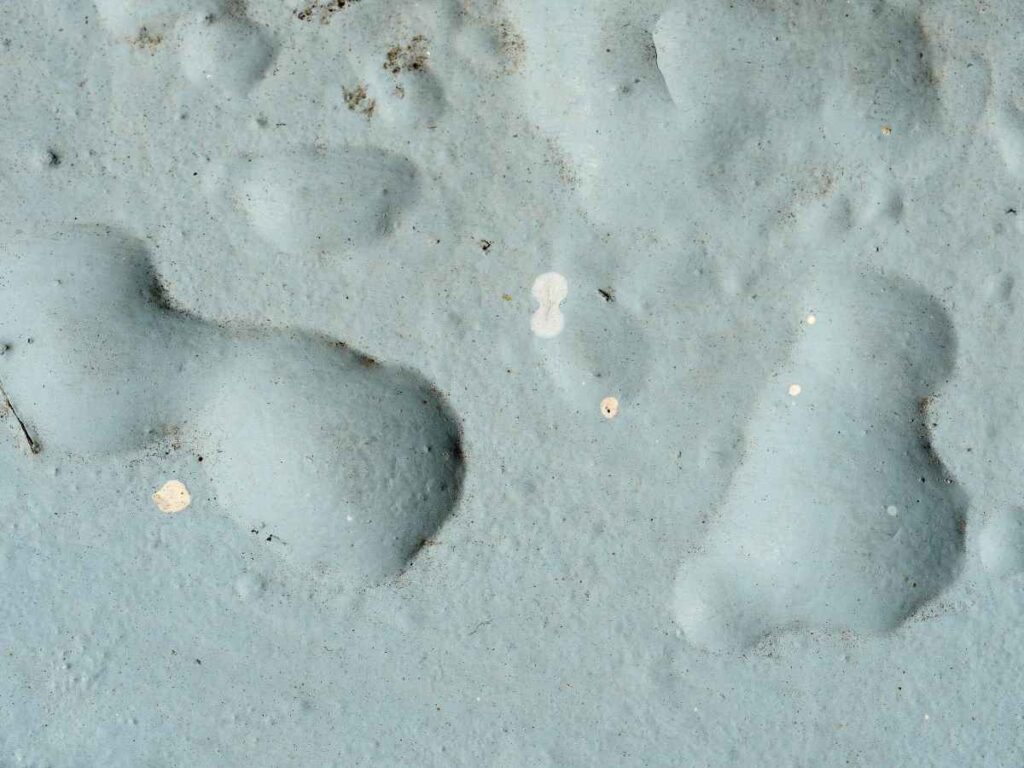 Don't worry! In this step-by-step guide, we'll discuss these paint blisters more thoroughly. First, we'll discuss their causes, then offer prevention measures, and the best ways to fix paint bubbling on wall surfaces. Lastly, I'll show you the best available products to help you repair your paint bubble issues once and for all!
What Are Paint Bubbling and Paint Blistering?
Paint bubbling, also known as paint blistering, is a typical painting problem you may run across. It happens when a blister or pocket of moisture or wet paint collects between the wall's surface and the top surface of dried paint. Bubbling and blistering can also occur when you haven't washed, prepped, or primed a wall properly before painting.
These bubbles or blisters can enlarge and break open. In addition, these fluid pockets will leave holes, marks, and damage to your interior and exterior walls.
What Are the Main Causes of Paint Bubbling on Wall Surfaces?
Paint bubbles develop when the top paint coat rises from your wall's surface. As a result, the paint is entirely unattached and creates a welt or bubble effect.
Humidity and Moisture
You'll usually encounter these common painting issues in humid conditions or areas exposed to excess moisture. Sometimes the mix of the two elements causes paint to bubble. If left, you'll see your paint film split, and peeling will start to occur.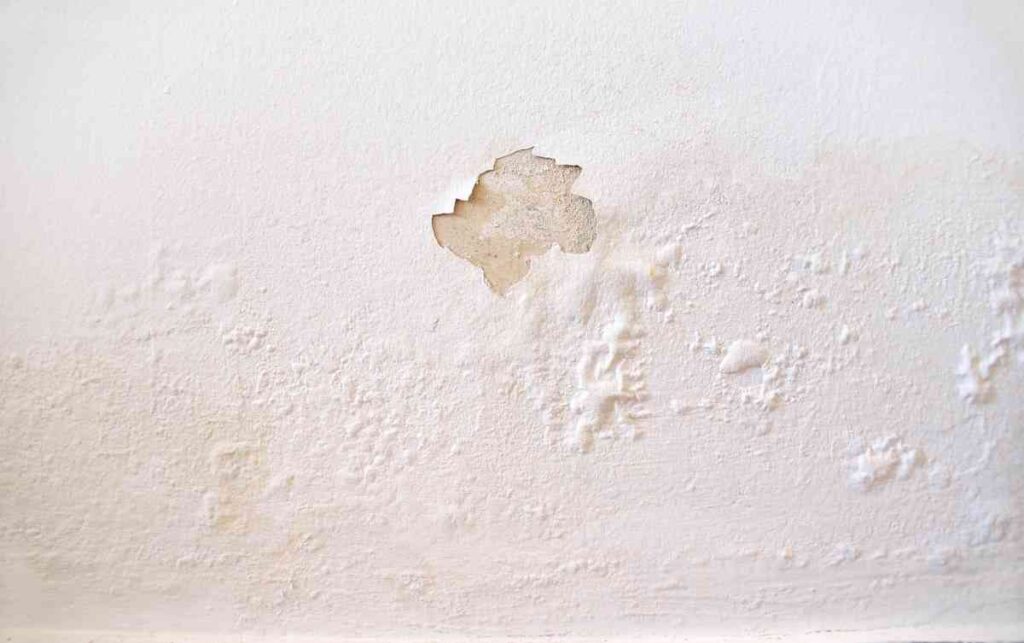 Dirt, Grime, and Build Up
Another cause is dirt or grime left behind. Finally, the "bubble" is the paint's sign that adhesion failed. Skipping a coat or two of primer is another cause. Primer helps give your paint a surface to grab onto properly.
How to Fix Paint Bubbling on Wall Surfaces in and Around Your Home
Did you find paint bubbling or blistering on your interior or exterior walls? Here are the best ways to repair and a guide on how to fix paint bubbling on wall surfaces.
How to Fix Bubbling and Blistering On Walls Surfaces
1. Remove the Bubbles and Damaged Paint
First, locate the source of moisture and correct any wall surface repairs. Then you'll need to remove the paint bubbles and the damaged peeling paint. Use a scraper with a soft grip, such as this one. A putty knife works well to scrape off and smooth down these rough areas.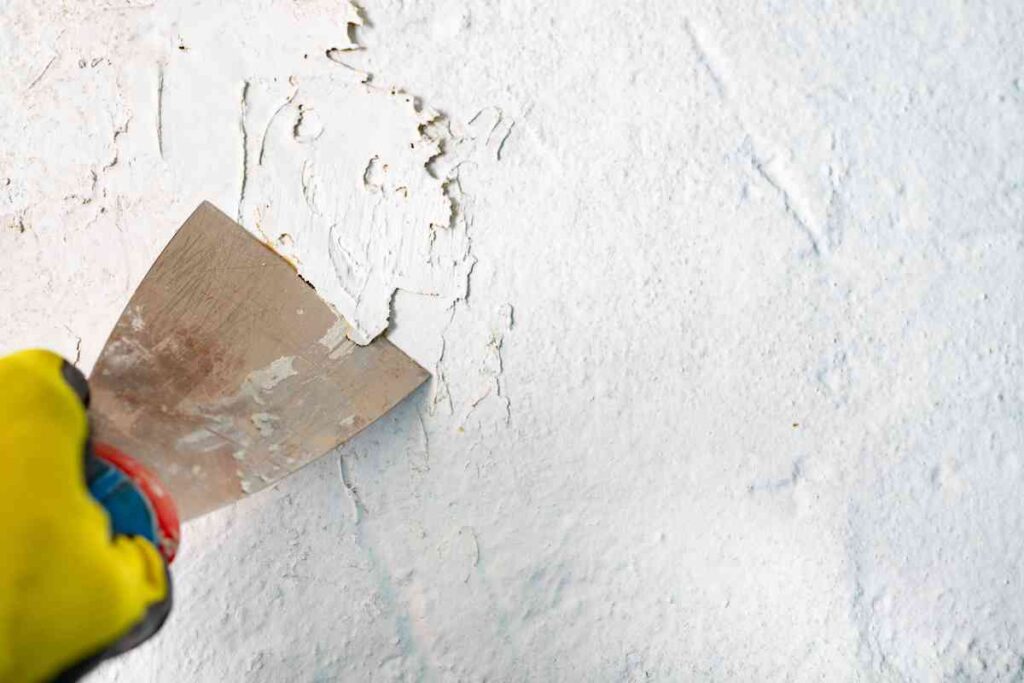 2. Give Your Walls a Proper Wash Down
After your surface areas are free of old paint, make sure to give your walls a proper washdown by using this handy guide. Leftover dirt and grime are leading causes of blistering, peeling, and paint adhesion loss. Having fresh, clean walls to work with will give you the best results!
Interior walls may just need a good wipe down using warm soapy water and a clean cloth. In addition, you can use a low-pressure power washing to free dirt from your surfaces for exterior repairs.
3. Practice High-Quality Prep Work
Safety first! Use a dust mask, eye protection, and gloves for proper protection. Next, allow your walls to dry after their washdown thoroughly. Finally, I highly recommend setting up a painting station and laying down a drop cloth before beginning. This way, you'll have everything you'll need for this project at your fingertips before you start painting.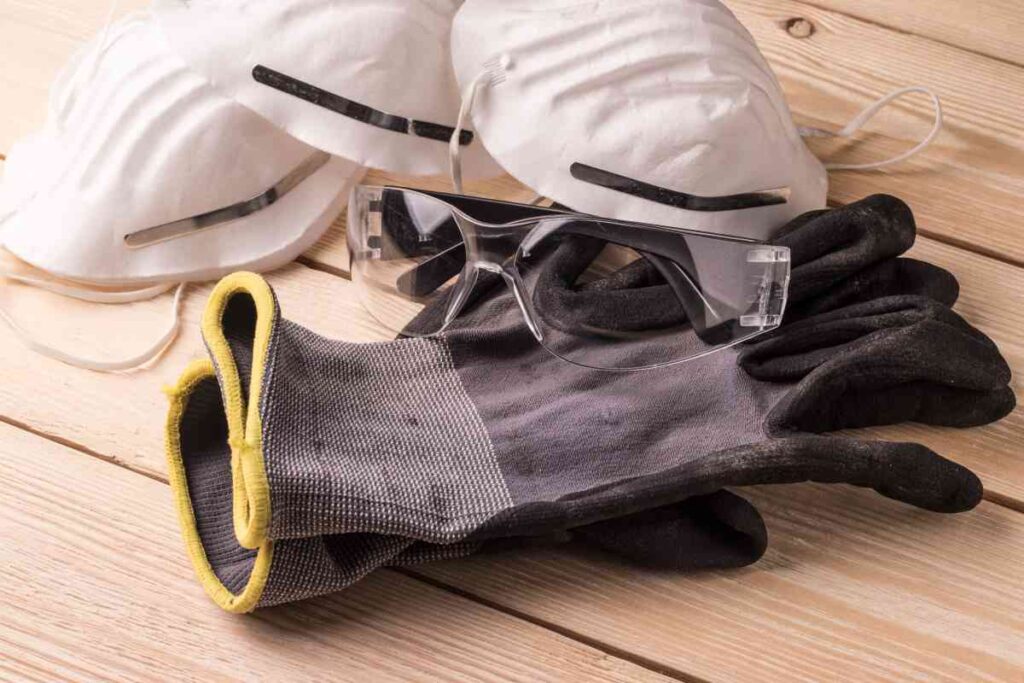 4. Applying Joint Compound
Look for deeper damaged areas that will need the help of a joint compound. To apply, use a putty knife, then let it fully dry. You'll need to sand down and smooth the areas after everything has dried. Remember to remove the joint compound dust with a clean damp cloth!
5. Seal and Prime You Walls
Next, choose a high-quality primer or bonding sealer. As a professional painter, these are my favorite products to help you properly seal and prime all your painting issues and damages such as these! In addition, some primer and bonding sealants such as these will add an additional waterproof seal.
6. Paint Your Fresh Repaired Walls with High-Quality Paint
Lastly, when your primer is fully dry, you're ready to paint! Apply your first coat of paint, allow it to fully dry, and add an additional coat.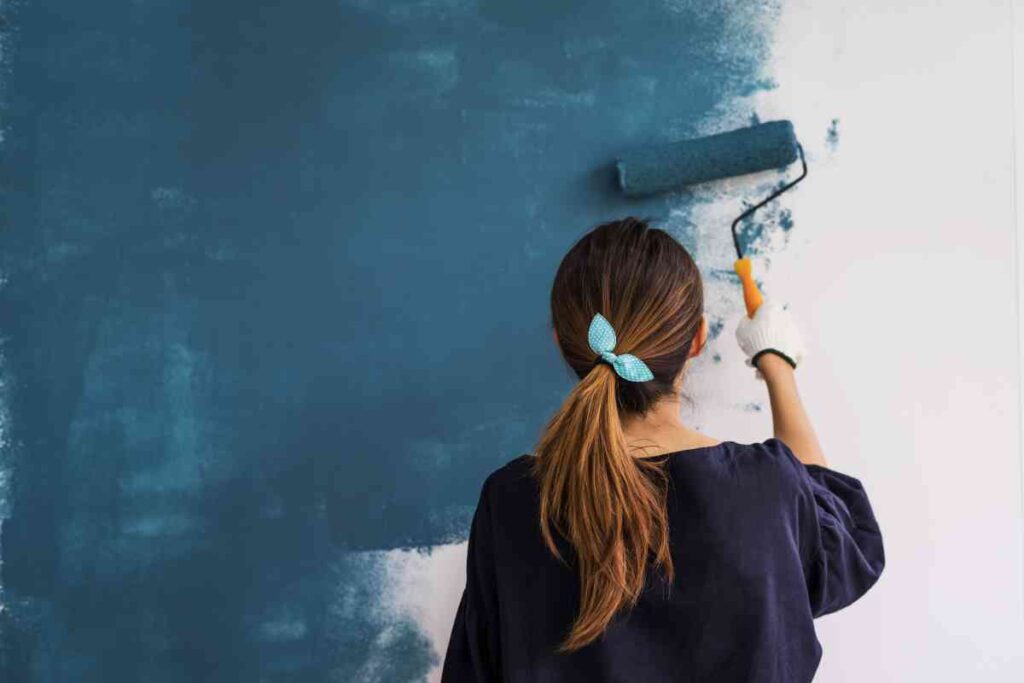 How Do I Prevent Paint Bubbling?
Here's one of my best professional painter tips. I'm sure you've caught on that the trending key to a great paint job is allowing proper drying times. It's such an essential step to "get it right" the first time and not worry about adverse reactions.
You can prevent the leading causes with the right decisions.
1. Always Clean Your Painting Surfaces
A fresh, clean surface is a big key to painting success! Taking the extra time to practice good prep skills will save you time instead of taking spare time to carry out additional steps.
In addition, if you clean your walls properly, they'll be free of dirt, grime, and build-up, and in return, your walls will be able to handle each layer of paint.
2. Priming Your Walls
Everything done right is worth doing. I've discovered that applying a high-quality primer nine times out of ten will give you stunning results in the end. It's an extra step that saves you trouble in the future and gives you the best results on paint surfaces.
Oil-based primers are more resistant to excessive moisture, so keep that in mind if you're dealing with these weather conditions and situations, such as in bathrooms and kitchens.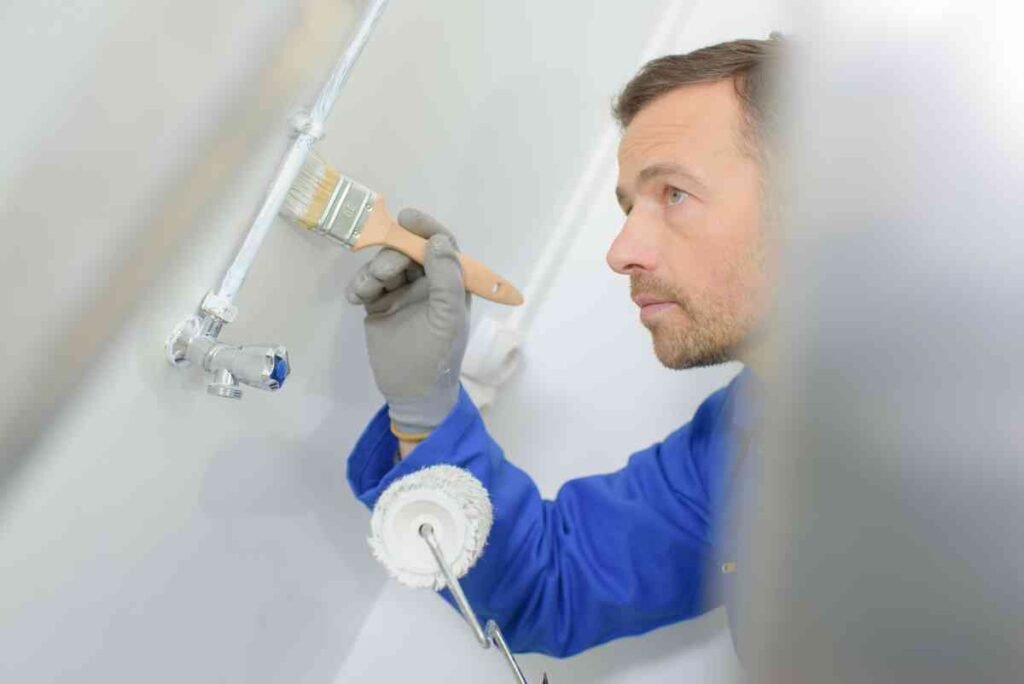 3. Extreme Heat and Damp Surface Areas
Moisture and extreme heat are the cause of most common painting issues. But unfortunately, some of these issues are out of your control. That's where a great waterproof sealer comes into play.
First, always locate the source of the issues. Then, if you can, try and repair or correct the causing issues.
The Best Primers and Sealers to Fix Paint Bubbling Issues
Here are a few suggestions on high-quality primers and sealers I love to use on my painting projects.
Peel Stop
There's not much Peel Stop won't be able to handle. This primer comes in a Clear Binding and Triple Thick High Build formula. Peel Stop will give you a smooth surface and seal all amounts of moisture.
It will correct common paint problems and save you so much money from the need to hire a professional painter, and prevent costly wall repairs. Use Peel Stop on both your interior and exterior surfaces.
Seal-Krete Waterproofing Primer and Sealer
Seal-Krete Waterproofing Primer and Sealer is an excellent choice for repairing poor adhesion on porous surfaces such as brick, masonry, concrete, etc. It also features low VOC levels, is low odor, and is non-staining.
You'll be so happy you applied this primer and sealer to your surface before painting to prevent loss of adhesion and give you the results you crave!
Peel Bond
There's some amazing about the binder in paint found in Peel Bond. You'll receive outstanding results when allowed the correct drying times during the priming process.
You can apply Peel Bond to your building material surface and base material walls both indoors and outdoors!
Wrapping Up How to Fix Paint Bubbling on Wall Surfaces
Now we've touched on what paint bubbling is, the causes, prevention, and how to fix paint bubbling on wall surfaces in and around your home; you're all set!
We also know that these tested and trustworthy best products will help you fix all your paint blisters, so you can prep, prime, repaint, and fully repair these surfaces.
We show dedication to bringing you the best advice and recommendations for painting problems, solutions, best products, and help with all your painting needs. Until next time, thanks so much for stopping by DIY Painting Tips!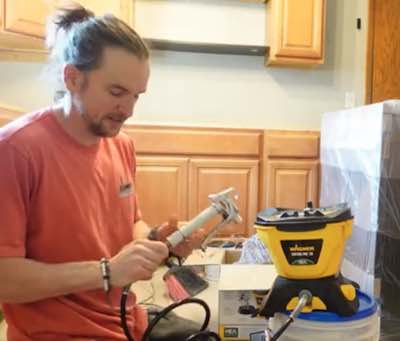 I've been a professional painter since 2001 and spent the last 12 years specializing in kitchen cabinet refinishing. I started the DIY Painting Tips blog in 2015 to start sharing everything I've learned over the years and help all the people who'd rather tackle their painting projects themselves. In 2019 I started the DIY Painting Tips Youtube channel where I publish in depth videos all about kitchen cabinet painting, painting gear reviews, and interior/exterior tutorials.