Who doesn`t want to feel like they`re living on the ocean? Even if you`re in the hottest deserts, coastal paint colors can make it feel like the water is only a few steps away. But, sometimes, choosing the right coastal paint colors can feel nearly impossible with how many options there are.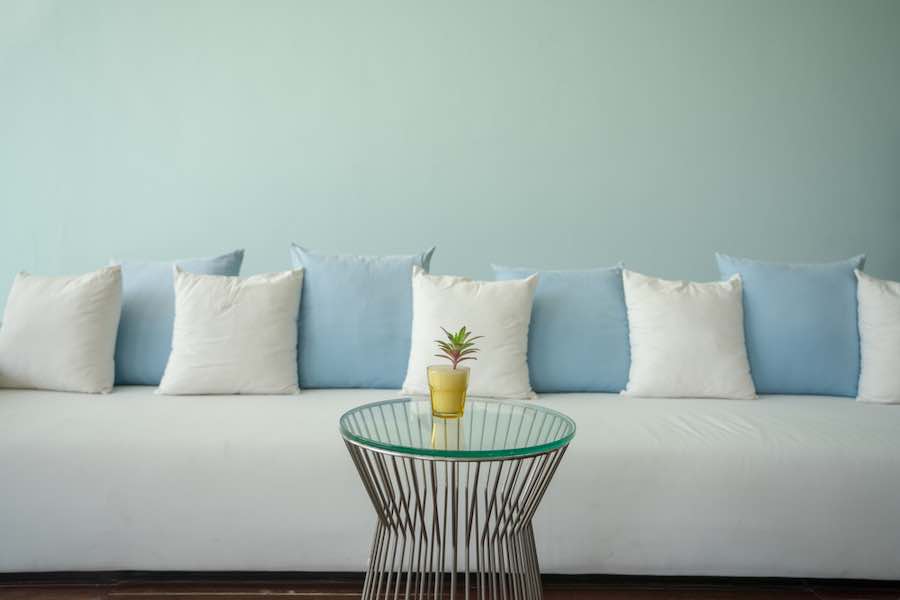 Don`t worry! If you aren`t sure where to start with your coastal redecoration, we have you covered. Here are fifteen of our favorite coastal paint colors to decorate your home with.
1. Coastal Blue
It`s all in the name. This deep blue color perfectly encompasses coastal paint colors to a T. Like the ocean, it`s full of different shades of blue, all mixing together to create a super deep, rich shade that would look gorgeous in any home.
Coastal blue is a beautiful color to add to any furniture item that you`re trying to spice up a bit. Or, you can use it as an accent wall color to have heads turning. Regardless, coastal blue paint colors show class and elegance that other paint colors would struggle to emulate.
For a great coastal blue color, Rust-Oleum has you covered. Their Coastal Blue shade gives off great ocean vibes.
2. Cream
When paired with dark blues or light greens, cream paint colors make the ideal addition to your interior coastal paint color pallet.
Creams are a stunning neutral color that goes well on any wall, as it can be matched with any other color on the spectrum, light or dark. This gives you all the freedom in the world to decorate your home the way you want to.
Super light and great for bouncing off extra sunlight and keeping your rooms warm, cream color paints are a staple within coastal paint colors. Our favorite is Rust-Oleum`s Chiffon Cream shade. Its one-coat coverage makes painting a breeze.
3. Baby Blue
With so many shades of blue in the ocean, you simply cannot forget about baby blue. Baby blue colors are integral in coastal paint color pallets, as they mix so perfectly with other deeper blues as well as light and dark grays.
Practically any other coastal color, baby blue looks great painted next to. Both on walls as a base color, as an accent color, or even on some furniture, baby blue shades will add light to your home in ways you never thought possible.
It`s not too bright of a blue color that makes it distracting, but it`s a bit more creative than just plain white. Glidden`s Sleep Baby Sleep shade encompasses this baby blue color to a T.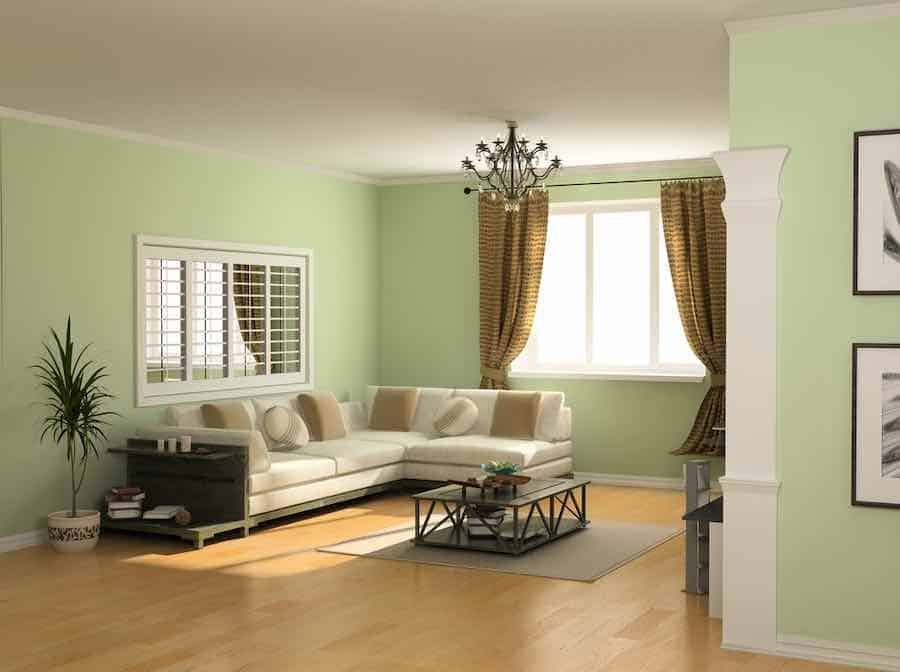 4. Light Green
Coastal colors are all about the greens and blues. Light green colors make great juxtapositions to darker, deeper tones, allowing light into your home in more ways than one.
These tones make great wall colors, but they can also be added to furniture to spice up the theme in your home. Whether it`s in a bedroom, bathroom, or even kitchen, light greens are great, subtle ways of embracing the coastal theme.
Glidden`s Tint of Green color is one of the prettiest shades we`ve found, and it`ll go perfectly onto any wall in your home.
5. Peach
A precious mix of orange and pink, peach paint colors are a beautiful part of any coastal paint theme. Peach colors are so soft and subtle, they remind you exactly of the sand you`re stepping on on the beach at sunset.
When painted on the wall, you get a soft brightness that warms up any room, especially bathrooms that aren`t used to getting much natural light. The hues that peach paint colors provide are something that every house deserves. Prestige Paints has a super cute Paradise Peach color that will brighten up any room in any house.
6. Lush Green
Lush green colors are as bright as vibrant as the bottom of the ocean itself. A bit non-traditional but totally classy and creative, lush green colors can completely enhance a home.
When added onto an accent wall, your home transforms into a nautical, calming sea of green. Furniture pieces with this lush green shade will stand out from all the rest, calling to your creativity and coastal sides.
Beautiful when paired with blues and grays, having lush green shades in your home will do wonders. One of our favorite Lush Green shades comes from KILZ Tribute.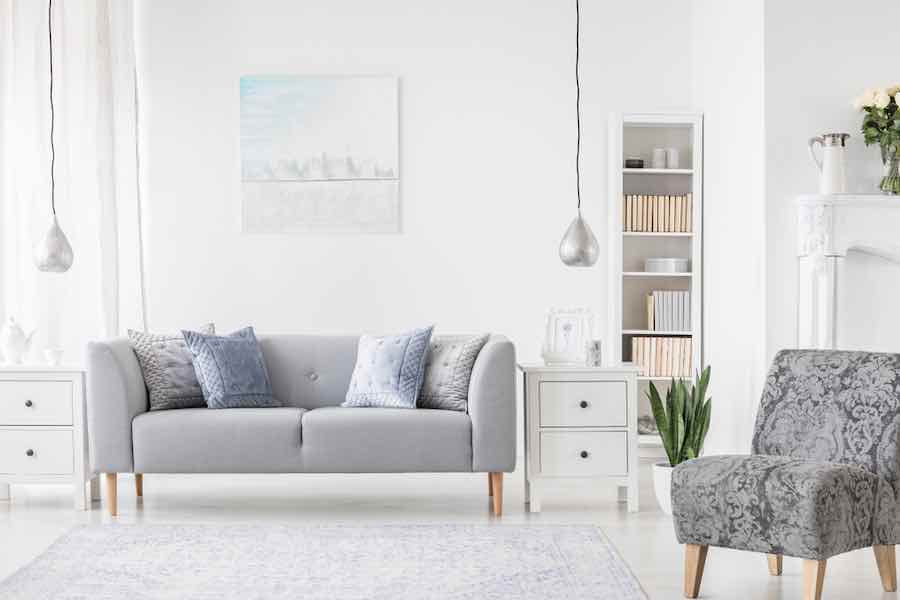 7. Silver
Not exactly ideal for walls, silver paint can make a beautiful addition to practically any furniture piece. If you`re looking to really embrace coastal paint colors and make your home feel more like it's on the edge of the water, silver is the perfect color to do it.
While silver tends to be a bit bold, it can also feel quite calming inside a bedroom or bathroom. When the light hits, silver shades will just shine and shine, and guests inside your home will adore it. For some great silver furniture paint, Shabby Chic has you covered.
8. Blue-Gray
Perfectly reminiscent of fog on the water during the early morning on the coast, blue-gray paint colors encompass the coast flawlessly.
In fact, you can`t have a coastal paint theme without having some blue-gray tones in there. This color feels classy and traditional when added to both walls and furniture. When paired with whites, other grays, and even light browns, blue-grays really show off the emotion of the ocean.
Glidden`s Sentimental Lady shade is a wonderful blue-gray tone that`s great for interior walls.
9. Sunshine Yellow
To encompass the bright shining sun on the beach, you can turn to decorate your home with sunshine yellow paint shades.
Though this color might not be too traditional within coastal paint colors, we think it`s a beautiful addition that adds total brightness to your home. Great when added onto both walls, cabinets, and furniture, sunshine yellow creates waves of happiness and warmth. Even on your darkest days, sunshine yellow walls can cheer you up right away.
Our favorite sunshine yellow shade comes from Glidden. Their Butterscotch Bliss shade isn`t too bright nor too subtle; it`s perfect for your coastal home.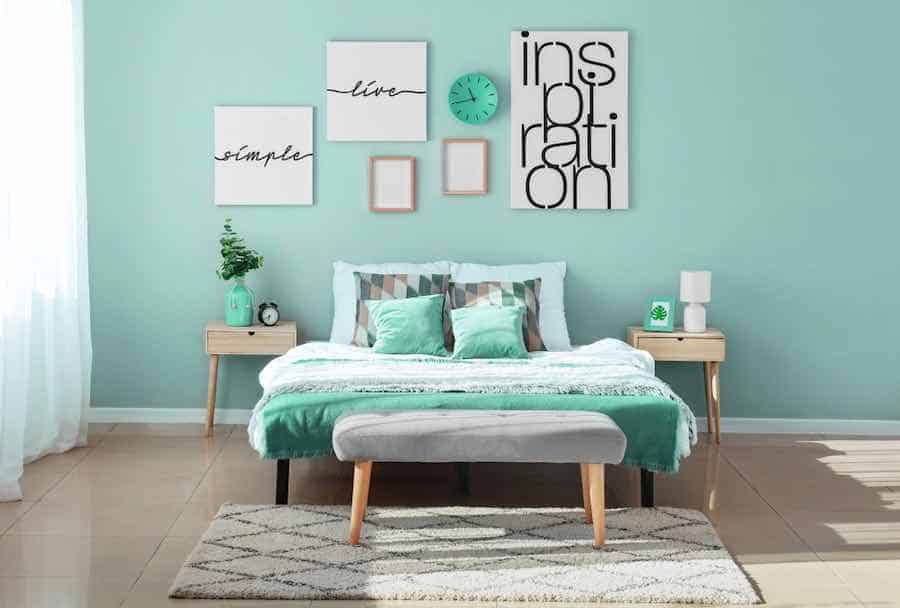 10. Turquoise
Nothing says ocean vibes more than the color turquoise. A beautiful blend of blue and green, this shade perfectly encompasses the coast and everything that comes with it. When on an accent wall, this color will make heads turn.
Or, you could use this color as a splash of light inside a dark hallway or room. No matter how you choose to use this color, it`s going to have everyone thinking about the ocean when they see it.
Turquoise is a difficult paint color to get right. However, KILZ Tribute makes a gorgeous turquoise-esque shade called Tropical Escape that we absolutely love.
11. Beige
The exact color of the sand between your toes, beige is a wonderful shade to decorate your home with. As a neutral brown, you can safely paint your walls this color without worry that it`ll be too dramatic, too dark, or even too boring.
Beiges are an ideal coastal paint color because of its versatility and consistency. No matter where you need to add this shade, it will provide warmth far different than your regular white shades. But, the only way to trust us is to paint some on for yourself!
Glidden`s Seriously Sand shade even has sand in the name–it`s perfect for your coastal themed home.
12. Moss Green
Moss green colors are rich, deep, and add depth to any room they`re in. A great addition to your coastal paint colors, dark green colors feel a bit unconventional, but we promise they`re perfect in your kitchen, bedroom, or even bathroom.
Like most deep, dark colors, you probably don`t want to color all your walls with it, but using it as an accent is key in decorating your home with creativity and charm. The Spruce Best Home by KILZ offers a shade called Moody Teal that is super dark green with very subtle tones of blue.
13. Light Gray
You can`t talk about nautical colors without adding a light gray in there. Light grays are the perfect addition within coastal paint color pallets, as it contrasts blues in the most perfect way.
Gray and blues tend to play off each other, and even when paired with whites, the brightness that it manages to create is incredible. While you might think that grays are a bit boring, they`re actually the ideal neutral shade in your coastal pallet. Not as intense as black but not as deep as blue, light grays will make any room feel more nautical–especially with shades of blue.
One of our favorite light gray shades comes from Montage Signature. Their Twilight shade is the perfect embodiment of all things coastal.
14. Navy Blue
Coastal paint color pallets aren`t complete without navy blue. One of the deepest blue shades you can come across, navy blue paint colors make any room feel completely transformed. While you may not want to paint it on all walls, using it as an accent color, on cabinets in your kitchen, or some pieces of furniture can show your guests that you truly have style. This coastal paint color is beautiful in homes of any kind, but you simply won`t know until you start painting it on.
KILZ Tribute sells a beautiful navy blue shade called Ruling Royalty. This is shade goes on smoothly and looks matte on the wall.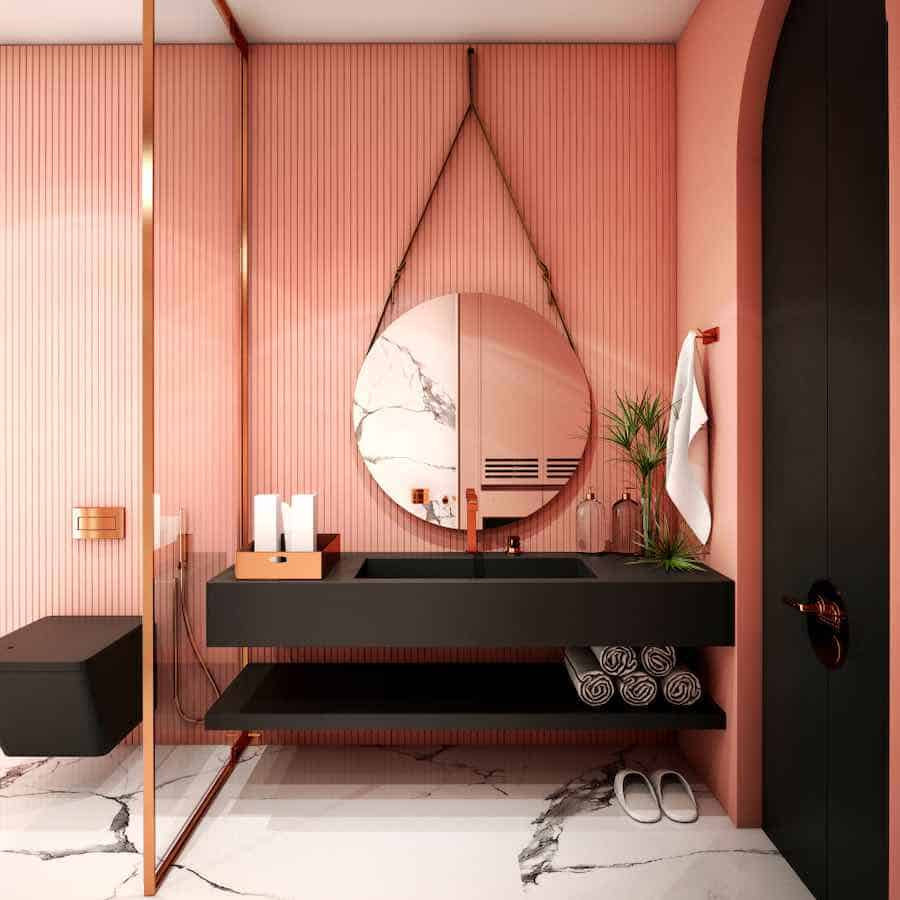 15. Coral
Once again, it`s all in the name. Coral paint colors are named directly after coral reefs in the ocean, and they make a beautiful addition to your home.
As a staple within most coastal paint colors, this pink color goes flawlessly with creams, grays, and even other pink colors. Coral is a great color option to give your room a splash of vibrancy while feeling creative and uplifting. On a wall or on some furniture, you can`t help but feel happy when you take a look at coral shades.
Prestige Paints makes a shade called Coral Reef that we think would go wonderfully in your nautical themed home.
Enhancing Your Home With Coastal Paint Colors
No matter what paint colors you choose, adding a bit of a coastal theme to your home can totally change the way your home looks. Whether you select dramatic colors, subtle ones, or ones that perfectly match the way the ocean looks, your home is sure to feel like a nautical paradise.
From dark greens to glossy grays and bright pinks, coastal colors can do so much more for your home than you ever thought possible. Now, you just have to start painting! For extra help on getting your home looking just the way you want it to, check out what else we have to offer.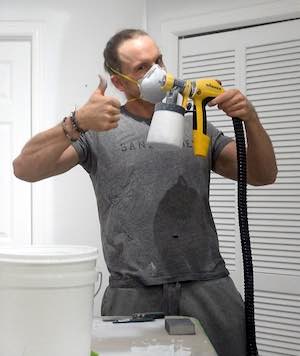 I started painting in 2001 and have seen just about everything in my painting career. I started in production and commercial painting, then moved over to new construction and remodeling during the boom of the early 2000s. Post 2010, I niched down into residential painting where I have done everything from exteriors, decks, interiors, furniture and more. Over the last few years, I've had a focus on kitchen cabinets.
I started the DIY Painting Tips blog in 2015 to start sharing everything I've learned over the years and help all the people who'd rather tackle their painting projects themselves.
You can follow my Youtube Channel where I show you everything that you read about on this site: https://www.youtube.com/@diypainting
You can also hire me directly from DIYPaintingTips.com here: https://diypaintingtips.com/free-painting-quote/
Contact me at: ryan@diypaintingtips.com