Glow in the dark paint may not be your first thought when redecorating your home, but it`s a non-traditional way to apply style to a space. You wouldn`t be here if you weren`t already thinking about the best way to incorporate a little incandescence into your home decor. So, we won`t waste any time preaching to the choir. We`ll just dive in with some of our favorite fun ideas, preferred paints, and products.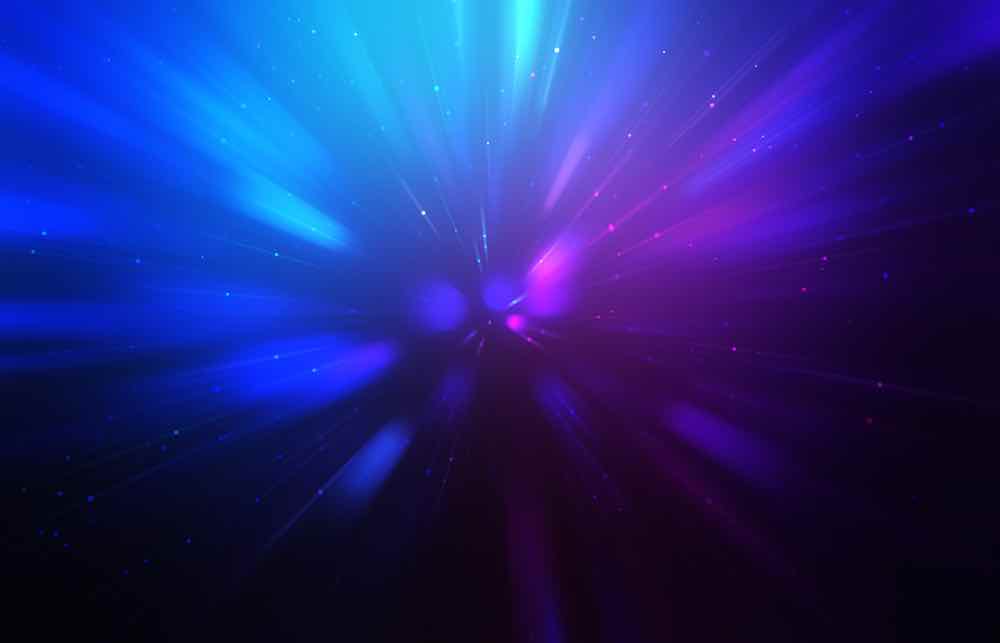 Challenge yourself to redefine your personal style through the use of non-traditional paints. Luminous paint isn't just for kids' rooms and raves anymore. You can add illumination to any latex or acrylic paint with special luminous powders. If you`ve dismissed glow in the dark paint in the past because of its unique pale appearance, now is the time to reconsider. Whether you`re using glow in the dark outdoor paint, spray paint, or transforming an interior paint you already love, now is the time to get creative and daring. It`s time for glow paint.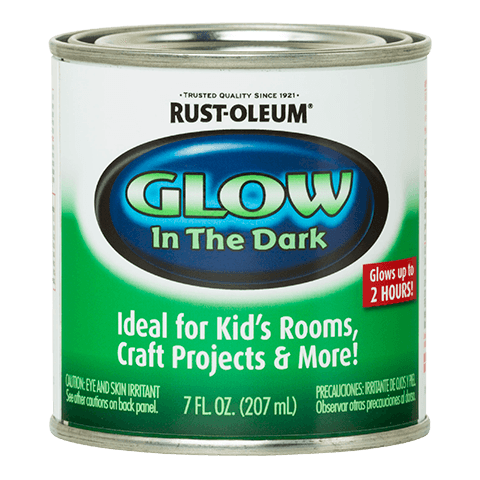 Illuminated Garden Path
Use glow in the dark spray paint to coat small stones, you can use either product purchased from a home improvement store or found rocks. Make sure to coat the stones thoroughly, on both sides, and use them to line sections of your garden. As they sit in the sun all day, the paint will charge, and then once evening comes, your garden will be lit by other-worldly light.
You can use this same technique to paint whole paver stones, it's the best way for creative and highly visible paths through your yard. It`s a subtle way to add safety and charm to your outdoor spaces. Plus, glow in the dark painting is a fun project the whole family can take part in together.
Lorax Stools
If you love creative style on a budget, use sections of logs for outdoor seating.
It is an affordable way to increase seating for garden parties and events. Search your Facebook neighborhood group and Craigslist for people getting rid of dead trees in sections. You can score large stumps for free, all you have to do is go pick them up. Transform the stumps into garden furniture you'll love to use, with an afternoon of DIY and some paints.
Sand the top of the stump to remove sharp edges and rough parts. Then, using a glow in dark paint product, cover the sanded top of the stump. Get creative with color and design. Use Dr. Seuss for color inspiration while creating unique and artistic outdoor seating. The best part is how they combine bold style with natural elements.
Glow in the Dark Kids Rooms
Kids rooms are one of the best places to break out the glow in the dark paint and get creative. Stars and planets are popular to cover the walls and ceilings. Check out this tutorial from Step by Step Painting for tips on how to get out of this world space effects with glowing acrylic paints. You'll create the best galaxies by using sponges, brushes, and stencils. No worries if you don't have the exact product in the tutorial, you can still create gorgeous glowing kids rooms with just paint.
If your kids are more terrestrial, consider cute and fuzzy monsters, animals, or even inspirational messages all in glowing color for when the lights go out. For kids who feel too old for a nightlight, glow in the dark paint provides luminescence while they`re falling asleep and gently fades through the night.
Secret Murals
Even if you`re not a natural Michelangelo, you can use stencils and glow paints to create secret murals in any room of your home. Equip yourself with a black light so you can see the instant effect as you work. Consider putting a scene from nature above your bed, or along a kitchen wall. It`s easy to find stencils for butterflies, flowers, leaves, and trees.
If you`re not ready to live with a room mural 24/7, try it out with a glow in the dark paint first. You`ll experience the mural at night, when the lights are off, or when you show it off to friends with a black light. You might find you love the effect of a room transforming from day to night.
Spruce Up Your Shelving
If your motto in all things is "less is more" then you need this subtle project is best for your home. Use glow in the dark paint to coat the edges of exposed shelving or the interiors of bookshelves and shelving units. They will emit light at night, drawing attention to your collection of first editions (books or Star Wars figurines, we won`t judge).
Using natural wood boards with wall brackets is an affordable way to add storage space to any room. Low-budget doesn`t mean you have to settle for bland aesthetics though. Paint the boards with glow in the dark paint and a durable topcoat. You`ll get shelving on a budget that`ll absolutely shine at night.
Glow in the Dark Accents
If you love the idea of painted shelving, you can take the same idea even further. When you`re painting the accents of your home, such as thresholds and trim, consider using a glow in the dark paint color. After lights out, it adds soft luminescence without the hassle of a new lighting project. And it softly dims throughout the night. You won`t wake up in the middle of the night thinking you`re experiencing an alien abduction.
You`ll also love guests responding to your glowing walls. No matter how old we get, we`re all still kids at heart. We`re betting that everyone who sees your glowing accent areas will have the same response of surprise and delight.
Upcycle Furniture with Glow in the Dark Paint
One of our favorite projects is to find furniture at yard sales and estate sales that need a little TLC. Sometimes all a rough piece of furniture may need is a new coat of paint to return it to its prior glory. If chalk paint isn`t the best aesthetic for your home, or you`re looking for a secret identity for your decor, then try something a little more luminous. Even if you prefer a natural wood aesthetic for your furnishings, you can coat the underside of chairs and tables with a glow in the dark paint color.
The paint will "charge" all day long, and then at night after the lights go out, the bottom of the furniture will release soft luminescence. You can add a secret feature to salvaged furniture. Keep in mind the wide variety of colors available for glowing paint. In rooms that feel cold or sparse, pink and red glow in the dark paint will add warmth and depth.
Illuminated Outdoor Areas
Painting a cement patio or deck is the difference between just a backyard and an outdoor living space filled with color. With glow in the dark paints, you create an illuminated and transcendent space that`s half fairy-wonderland and half outer-space odyssey. The paint charges all day in the sun, leaving it to give off a bright glow once the sun sets.
Don`t worry about the neighbors complaining about your glowing deck or patio keeping them up all night. The luminescence fades after about four hours until it`s charged by the UV rays from the sun the next day.
Glow in the Dark Ceilings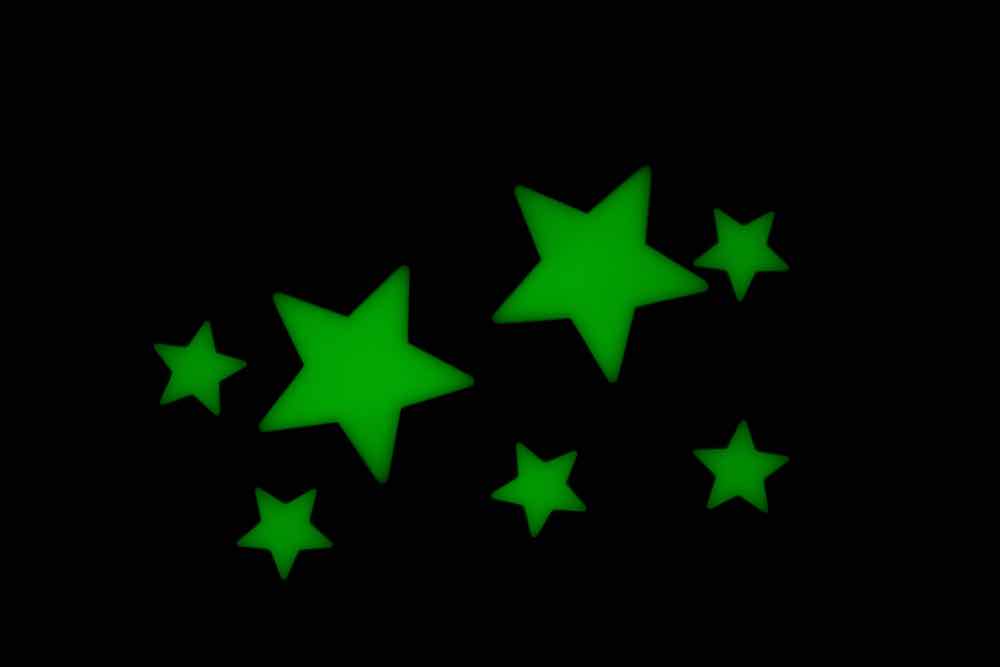 If you went to an observatory or science museum as a kid, it`s even money that you had some of those plastic glow in the dark stars affixed to your ceiling at some point. When you were a kid, they were cute and charming. You might think you`ve grown out of plastic decorations, but we'd argue they're still a cute and charming idea; maybe the product isn't quite right.
Even in adulthood we have a lot of positive things to say for glow in the dark ceilings, even in adulthood. Especially in family rooms and playrooms where you`ve stepped, barefoot, onto a Lego more than once when the lights are off. Instead of flipping on bright overheads in the middle of the night, a glow in the dark ceiling emits a subdued color, and soft light onto the floor to let you see.
Who`s Scared of the Dark? Glow in the Dark Basements
We won`t judge if you`ve made a mad sprint up the stairs from the basement. Especially half-finished basements, prone to storage of off-season and broken equipment. We won't judge, sometimes we get spooked in finished basements too.
Did you know glow in the dark paints comes in a wide spectrum of color? While green and blue are the most common, and brightest, you can get paints in pink, white, and yellow. No need to engage in the panicked sprint up the stairs after turning off the basements lights, trying to outrun ghosts and clowns.
Paint the edges of your stairs with a glow in the dark paint for safety, or the ceiling to keep the basement feeling warm and cozy, even when lights are off. Use glowing paint on an accent wall of the basement to keep subdue lighting without adding annoying glare to the tv screen during movie nights. The possibilities are limitless for transforming a bland basement into a stylish hangout.
Frequently Asked Questions About Glow-in-the-Dark Paint
How Does Glow in the Dark Paint Work?
It`s not because of radioactivity or dangerous chemicals present in the product. You may also see glow in the dark paints referred to as phosphorescent paints. The name comes from the presence of "phosphors" in the paint, usually zinc sulfide or strontium aluminate. Those phosphors collect a charge when they`re in the presence of ultraviolet light waves, which are invisible to the naked eye.
Ultraviolet (UV) light contains a lot of energy, which is how it can damage skin, causing sunburns. For phosphors, however, they absorb the energy without getting damaged. Once light dims, the phosphors in the paint radiate, emitting light until they lose the charge they gathered up in the daylight.
How long do glow in the dark paints last?
In the paint can, unexposed to daylight, the glow in the dark paint will last for about three years. If you`ve had some glow in the dark paint in the basement for the past decade, dispose of it responsibly. It`s not worth the hassle of painting if it won`t turn out with a good glow.

Once you`ve applied the paint to your walls, you can expect it to continue to recharge and glow for up to 10 years. You can even extend this lifespan by adding a top coat to protect the paint.
How long do glow in the dark paints glow?
Once the paint gets a full charge from UV light, spending 4-6 hours in either sunlight or a special UV bulb, then it will glow for around four hours. After that, the glowing effect fades until it receives another charge.
What is the best glow in the dark paint?
The best paint is the one that`ll look great in your space, is easy to apply, and long lasting. Rust-oleum makes a specialized matte glow in the dark paint for interior and exterior spaces. It`s long-lasting and durable. Once you apply it, your space will glow for years to come.
How long does Rust-oleum glow in the dark paint last?
Once it`s fully charged in UV light, it`ll emit a glow twice as bright as other brands, for up to 4 hours.
How can I make glow in the dark paints?
You can turn your favorite paint color into a glow in the dark paint with a home DIY project. All you need is phosphorescent powder, available online or at a home improvement store. Combine it with your preferred paint and voila, instant glow in the dark paint. Check out this tutorial on Do It Yourself for tips and tricks to make your own glowing paint.
Are glow in the dark paints safe for kids?
Use the same caution with kids around glow in the dark paint as you would around other kinds of interior paint. If kids want to help apply paint during a project, make sure they have protective equipment like gloves, goggles, masks, and long sleeves. Always paint in a well-ventilated area. If paint gets on skin, wash it off immediately with soap and water, and always follow the safety guidelines on the paint can.
Get Creative with Glow in the Dark Paint
Hopefully, you`re excited to begin your glow in the dark adventure and tackle some new craft and home improvement projects. Look around the house and brainstorm your own ideas for places in your home that will stand out with glow at night. Remember to always paint in a well-ventilated area, experiment with test patches, and most of all; be daring.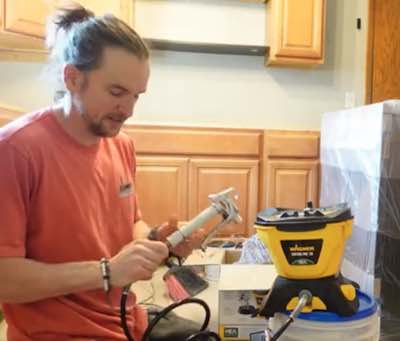 I've been a professional painter since 2001 and spent the last 12 years specializing in kitchen cabinet refinishing. I started the DIY Painting Tips blog in 2015 to start sharing everything I've learned over the years and help all the people who'd rather tackle their painting projects themselves. In 2019 I started the DIY Painting Tips Youtube channel where I publish in depth videos all about kitchen cabinet painting, painting gear reviews, and interior/exterior tutorials.