Painting over new or repaired drywall is not the same as repainting existing walls.
While not complicated, painting new drywall does require extra steps to ensure an even finish, true color and a consistent sheen in your finished paint.
This is all achieved by using a drywall primer.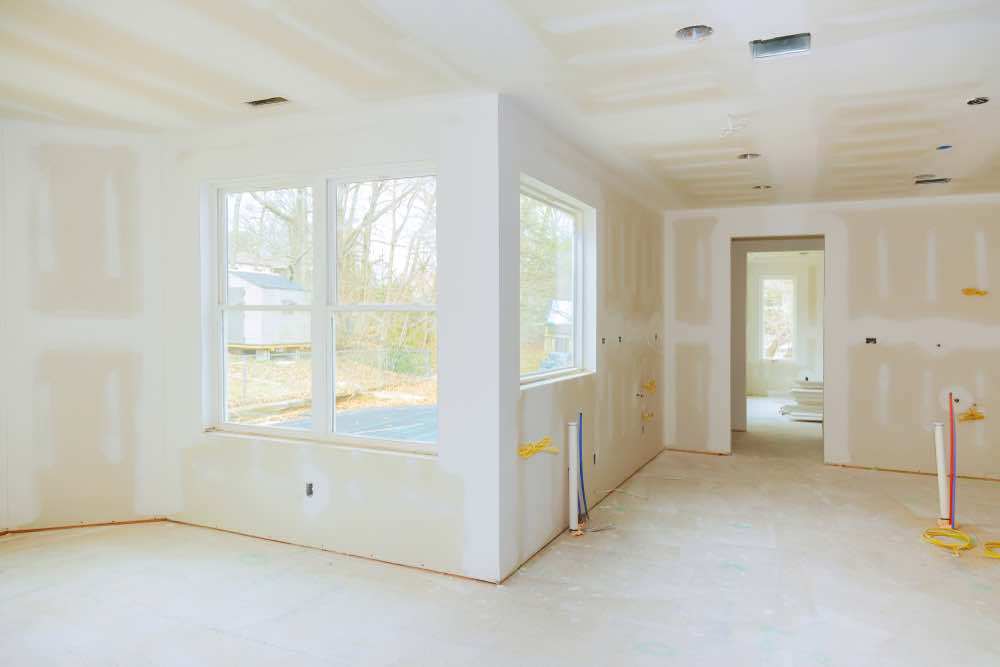 In this post, we're going to share what exactly drywall primers are, what they do, why you should use them, our favorite primers and finally, some of the most commonly asked questions around drywall primers.
---
Our Top Drywall Primer Picks
---
Index
What Is A Drywall Primer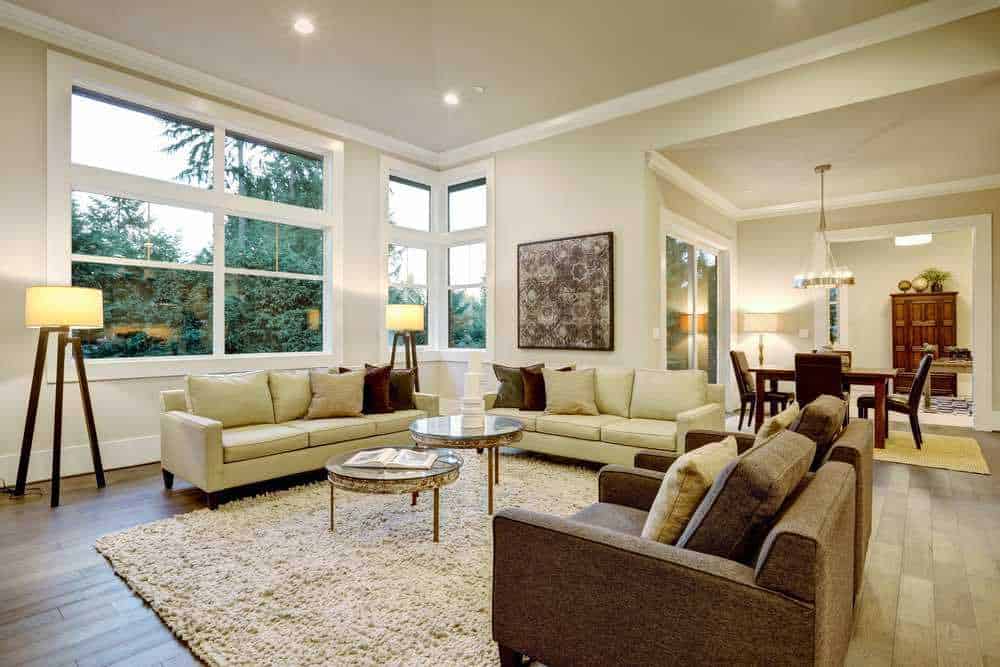 Drywall primer is the common name for PVA primers (Polyvinyl acetate). A PVA primer goes onto new porous sheetrock and seals the pores and creates a soft even coat over the top of the sheetrock.
This creates a more uniform surface which you can then apply your topcoat onto.
NOTE: PVA is actually used in many different products such as glue.
Why You Should Prime New Drywall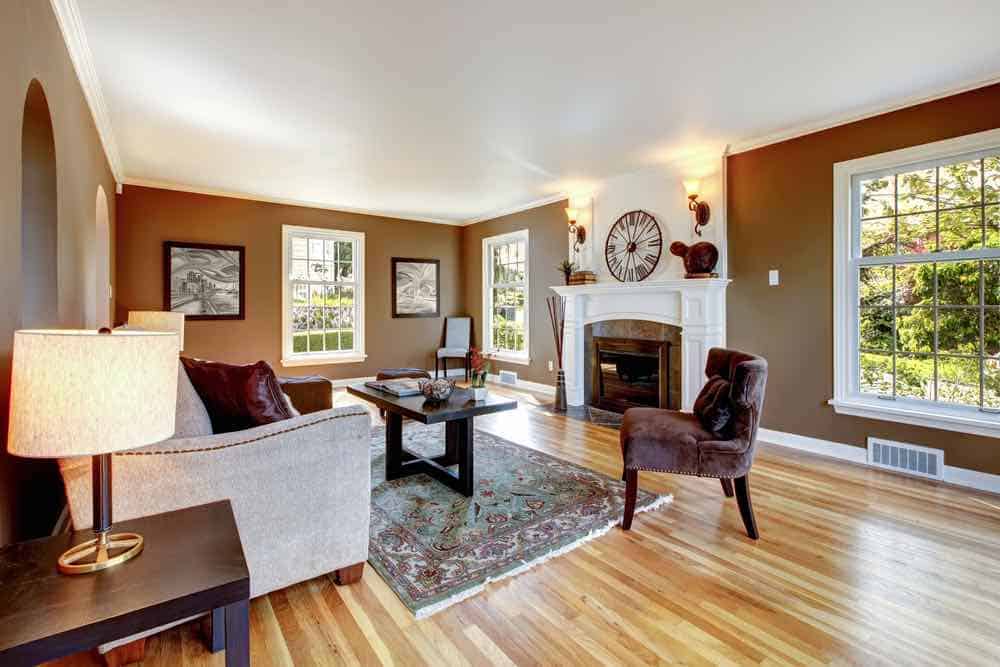 New drywall is a very uneven painting surface. There are surfaces that don't have any drywall mud, there are taped joints with loads of mud, there are screw heads with much and on top of that everything is sanded quite roughly.
If you were to bust out your paint of choice and start rolling over new drywall, you would quickly find that your topcoat looks uneven.
The sheen will show differently over the drywall boards vs the taped joints. The color won't look true to what you saw in the store and your paint won't spread on nicely either.
Even worse, this will continue to happen coat after coat.
This is because normal paints are not made to seal in new drywall.
But What About Paint & Primer In One?
While paint and primer in one is a fantastic advnacement in painting, it is not the ideal choice for painting over new drywall. PVA drywall primers actually seal the new sheetrock surface better than a paint and primer in one and cost less.
For example, to achieve a quality finish with a paint and primer in one, you may need 3-4 coats of paint which typically costs $25-$50 per gallon.
With a drywall primer, you will put on 1 coat of pva (which costs roughly $10-$15/gallon),two top coats, and your finish will look fantastic.
Other Benefits Of Using A PVA Drywall Primer
A Drywall Primer Allows For Easy Sanding
Drywall primers are made to be sanded easier than topcoat paints. This means that after you apply the primer, you can use a sanding pole (like my favorite the Radius 360 Sanding Disc) to smooth out the walls to a perfect finish before you apply the topcoat.
Improves The Glide and Spread of Top Coat
When you try to brush and roll paint onto new sheetrock, the surface of the drywall is so dry that it sucks up moisture right as it is applied. This stops your brush and roller from gliding smoothly along the drywall. Often, this will mean that your first coat of paint or drywall primer isn't 100% smooth, which is why you want a sandable primer as mentioned above.
Using Drywall Primer Means Fewer Top Coats & Saves You Money
By using a PVA drywall primer, you reduce the number of expensive topcoats that you'll have to apply. Typically, 2 coats of quality paint will be sufficient.
Let's Do The Math:
Let's say you have a 1,500 sq ft basement remodel wrapping up and you have to paint 3,000 sq ft of new drywall.
3,000 square feet of drywall should mean roughly 10 gallons of paint per coat. In reality, it will go further, but for simple math's sake, we're using these numbers.
Most quality topcoat paint cost in the $35 per gallon range. Most PVA drywall primers cost roughly $10 per gallon.
If you skip the drywall primer, go straight to the topcoat you might need 3-4 coats of paint. 3 coats would cost you $1,050. 4 coats would cost you $1,400.
If you use a drywall primer, and only need two top coats, you would spend a total of $800. A savings of $250 – $600.
Drywall Primer Reviews
---
Glidden PVA Primer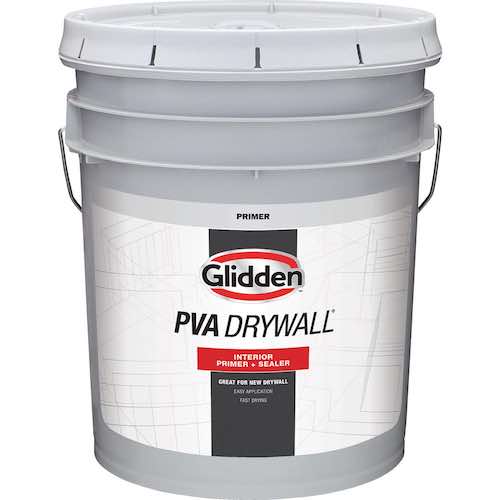 Glidden PVA Primer is a low cost Polyvinyl Acrylic primer that seals up new drywall and other porous surfaces.
It is a low VOC paint that can be sprayed, brushed, or rolled on. It is also highly sandable.
Unlike some other drywall primers, Glidden needs just two hours of dry time before you can topcoat. over it.
My personal opinion of drywall primers is that they all go under the topcoat, so if they can seal up the wall and allow for a uniform topcoat, they are all pretty similar.
What I typically look for when choosing a drywall primer is price. Glidden offers a great price for a quality product. I have never had any issues with Glidden PVA and at $7.99 a gallon (in 5 gallon buckets), you can't beat it.
For its great price, Glidden PVA Primer is my top choice.
---
Behr Drywall Primer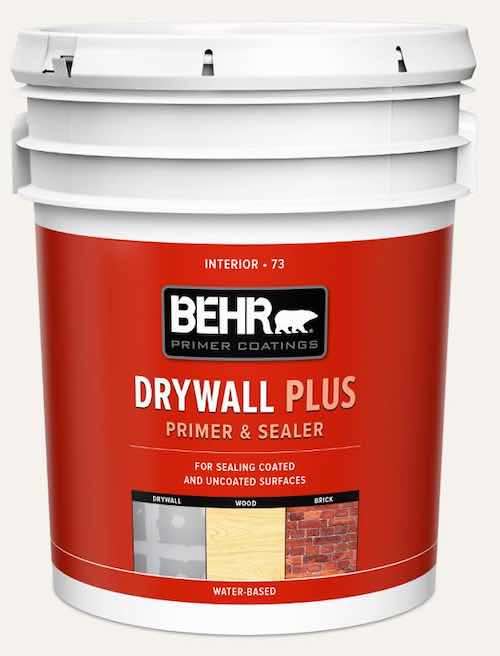 Behr is our last 5-star Drywall Primer.
Behr sports all of the benefits of Glidden and Kilz like fast-drying, easy application, easily sandable and low VOC, but Berh offers another benefit, it's tintable.
With Behr Drywall Primer, you can tint the primer to the same color (or complimenting grey) as your topcoat. This allows for better and easier coverage of your topcoat colors.
While not always necessary, this can be very valuable if you are going with bright colors as they are typically harder to cover.
On top of being tintable, Behr Drywall Primer is also mildew resistant.
All of this for a price tag of $12.79 per gallon makes Behr Drywall Primer our second choice behind Glidden.
---
Kilz PVA Drywall Primer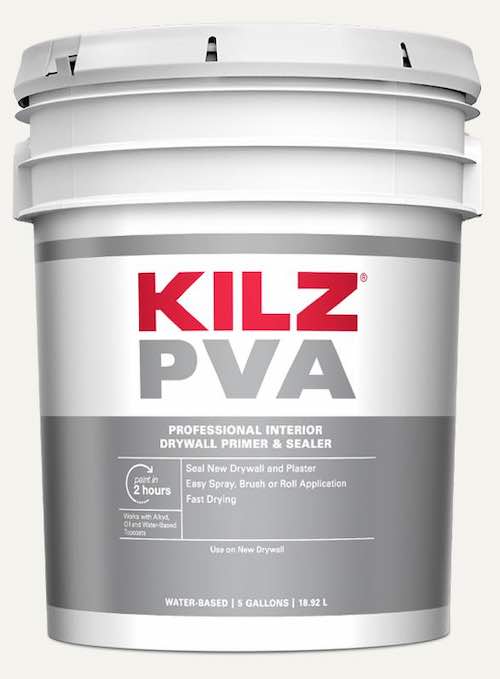 Kilz is a brand known for its great primers. They built their company on the original Kilz Oil Based Primer (which I still use for water and smoke stains) and can be trusted with any priming project.
Kilz Drywall Primer is a low VOC primer that is also fast drying and easily applied by brush, roller, or sprayer.
With a price of $9.80 and a name like Kilz, this primer is our last 5-star earner on the list.
---
Valspar Pro PVA Primer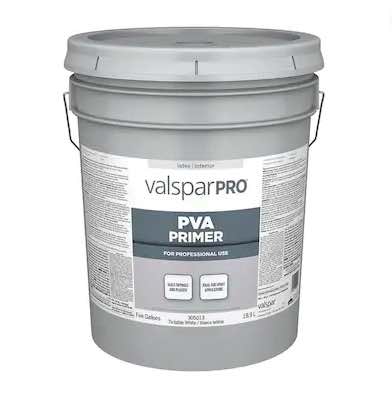 Valspar Pro PVA Drywall Primer is another quality primer at a low affordable price.
Valspar Pro is fast drying, you can sand and topcoat after 2 hours. It's also easily sandable to a smooth finish perfect for top coating.
Valspar Pro PVA Primer is NOT considered a low VOC primer, however, making it a 4-star primer in our opinion.
---
Zinsser Drywall Primer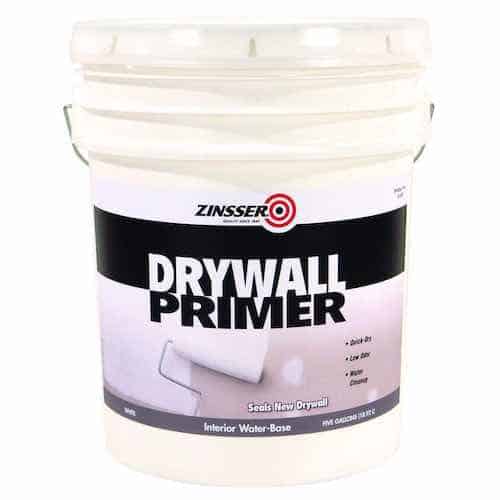 Zinsser is another brand well known for its primers. Zinsser drywall primer is yet another good choice for any new drywall painting projects.
It is a fast-drying (dries to the touch in 30 minutes) and low odor primer at a reasonable price.
The problem with Zinsser is that it is not low VOC (just low odor) and other than that, it has no noticeable benefits over the primers listed above it in this list.
It's also slightly more expensive than many other primers coming in at $12.83 a gallon. This earns it a 4-star rating from us.
---
Benjamin Moore Ultra Spec Primer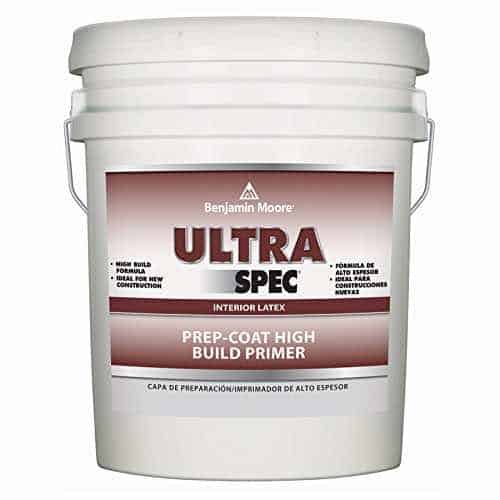 Benjamin Moore products need to be discussed when talking about paints for any type of painting project.
Personally, though, I tend to find Benjamin Moore products overpriced for what they offer (other than their enamels which I find to be of the best quality).
I cannot legally show the price here, but it's high (just under Sherwin Williams).
Other than the high price, Benjamin Moore's Ultra Spec Primer offers no benefits over the cheaper priced primers on this list. It dries quick, sands easily, low VOC and all, but too expensive for a drywall primer.
---
Sherwin Williams Drywall Primer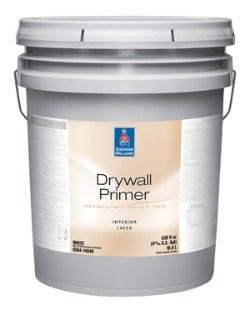 To round out the list is Sherwin Williams Drywall Primer.
I love Sherwin Williams. They make great products.
The problem with Sherwin Williams, however, is that their retail pricing is simply outrageous. On top of that, you never know what you will actually get charged. They've become similar to Kohls in that there is always some gimmicky sale going on and you never know what you will be charged.
That being said, Sherwin doesn't make bad products, they're just expensive. Sherwin's drywall primer offers no benefits over others on this list while being roughly 3 times the price. This earns it a 3-star rating on our list.
---
How To Prime Drywall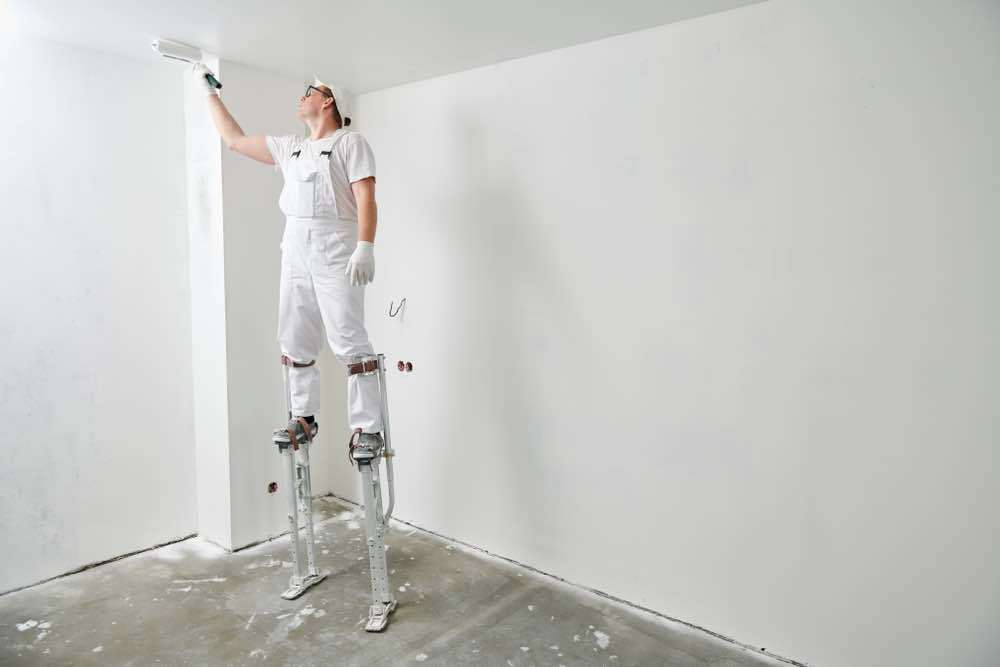 Priming new drywall isn't a complicated process. There are two main ways to go about priming drywall, brush and roll the new primer on or use an airless sprayer to apply it.
Check out our post on The Best Paint Sprayers For Every Home Painting Project if you want more info about purchasing a sprayer.
Here are some more useful resources to help with your projects:
Spraying New Drywall
If you have a lot of new sheetrock to paint along with new ceilings and flooring isn't installed yet, then spraying the drywall primer on is the preferred method.
This is typically true of new homes, additions on homes and basement remodels.
I like to use a 515 spray tip in an airless paint sprayer and a 9″ roller frame with a 1/2″ nap roller cover to back roll my walls.
Start out by spraying 2 coats onto the ceiling, one in either direction. For more info on painting ceilings, check out How To Paint High Ceilings.
Next spray a coat of drywall primer onto 10-15 feet of walls. Go back and roll over the area before it dries in order to even out the paint and give it a nice texture.
Brush and Rolling New Drywall
Using a brush and roller to prime new sheetrock is usually reserved only for when you have patches of new sheetrock, single new walls in a room, or one small room with new drywall.
There are really no tricks to priming drywall with a brush and roller. Simply start by cutting in the ceiling. I like to have my brushing come down about 6″ from the ceiling so that when I am rolling out the wall I have plenty of room for the roller to not bump the ceiling.
Finally, roll out the wall. A 9″ roller frame with a 1/2″ nap roller pad is perfect for this task. Want a good painting extension pole to help save time and your body? Check out our post on the Best Painting Extension Poles.
Drywall Primer FAQ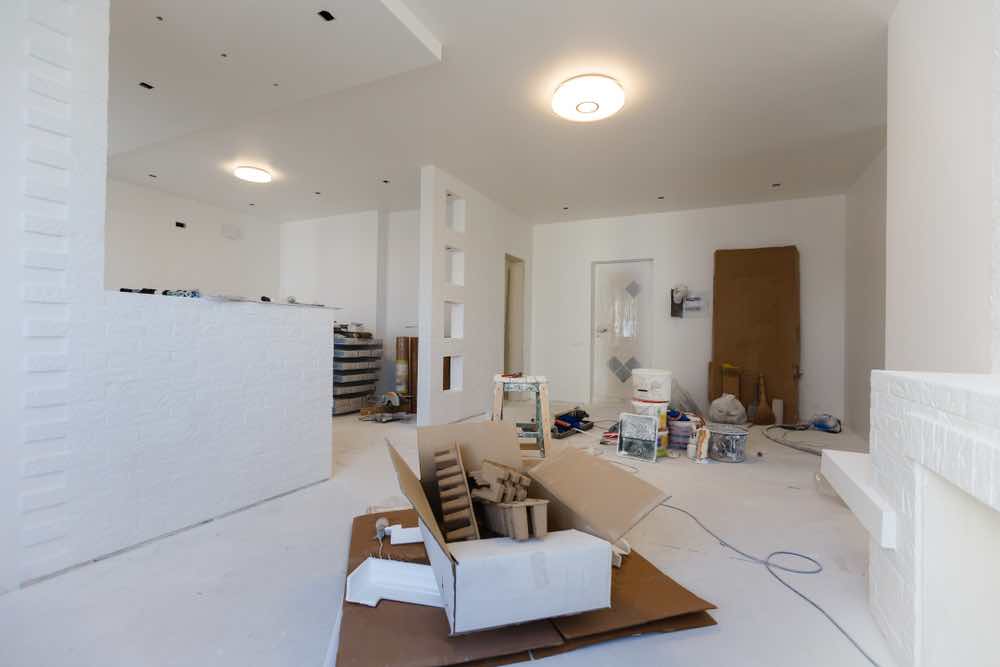 What Is Drywall Primer
Drywall primer is a PVA primer (Polyvinyl Acrylic) that seals the pores in new drywall and creates an even surface for new paint.
Drywall primer allows you to apply fewer topcoats and helps your topcoat look even and true.
How Many Coats of Primer on New Drywall
New drywall only requires one coat of drywall primer. One coat of drywall primer will create a sealed and even surface ready for topcoat.
How Long Does It Take For Primer To Dry
Most drywall primers will be dry to the touch in 30 minutes. Most can be sanded and top coated over after two hours. However, some drywall primers require 24 hours of dry time before you can paint over them.
Can I Tint Drywall Primer
Yes. Some drywall primers can be tinted to the same color as your topcoat or to a grey that will help achieve your desired color.
Check Out These Other Drywall Posts:
Need more help? Check out our Drywall Resouce Page for all things drywall.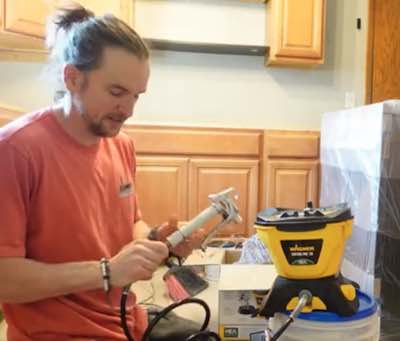 I've been a professional painter since 2001 and spent the last 12 years specializing in kitchen cabinet refinishing. I started the DIY Painting Tips blog in 2015 to start sharing everything I've learned over the years and help all the people who'd rather tackle their painting projects themselves. In 2019 I started the DIY Painting Tips Youtube channel where I publish in depth videos all about kitchen cabinet painting, painting gear reviews, and interior/exterior tutorials.