The name "living room" says it all. It's where you do your living. This is the room where you spend time relaxing, entertaining friends and catching up with your loved ones.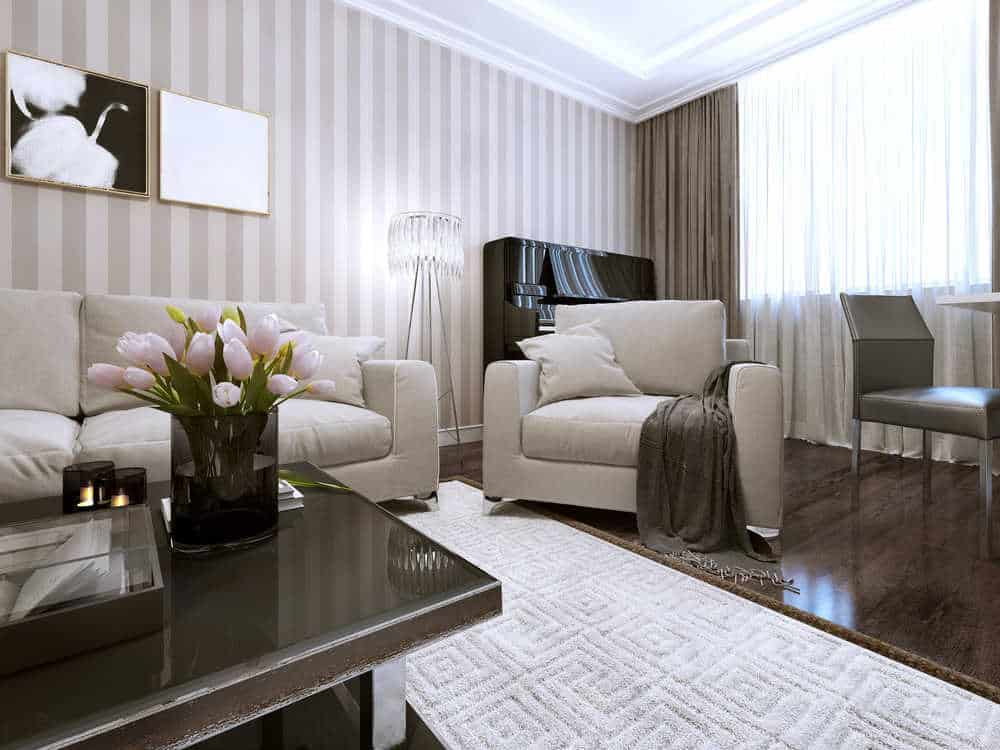 You want it to make a statement but you also want it to be more than just a showplace. A living room should be full of life. It needs color, warmth and elements that reflect your personal style. And as you know, paint is the easiest, fastest and most dramatic change you can make to a room. Here are some ideas to get you thinking about your first step toward a living room that's right for you.
Be Bold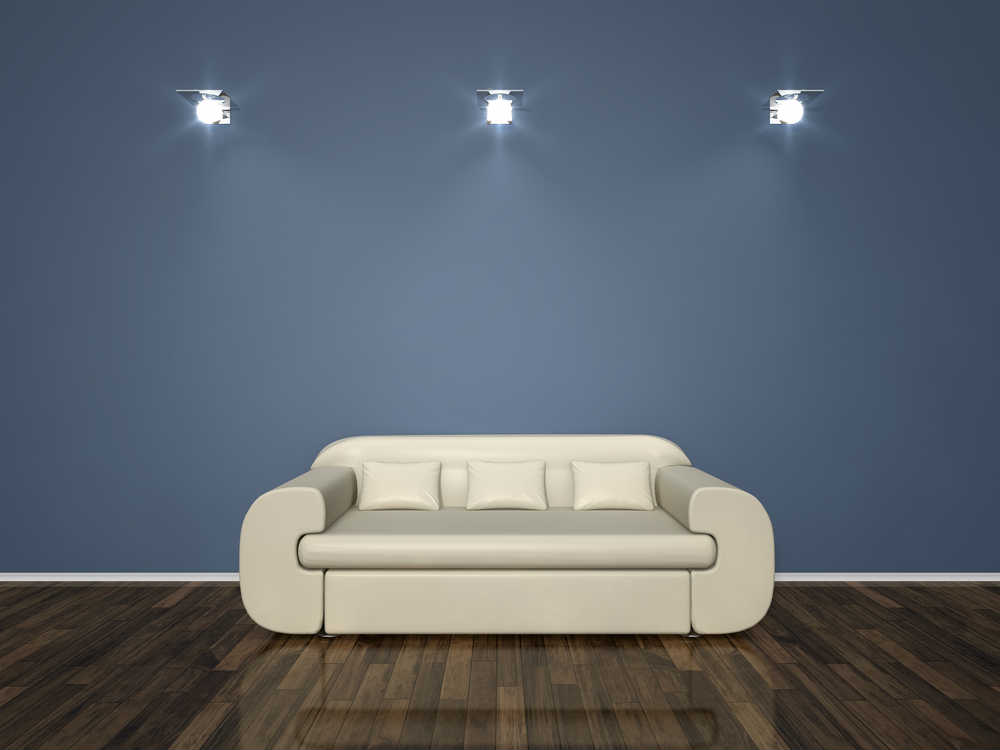 You might think a living room, especially a small one, needs a neutral color. But bold colors are fashionable now and they add richness to any room. Be brave and experiment with shades of burgundy, purple and navy. If you're hesitant about doing all four walls, try an accent wall. A deep color will look good in a modern or traditional home, while a pop of bright pastel is the perfect backdrop for a cottage or country style house.
Stripe It Up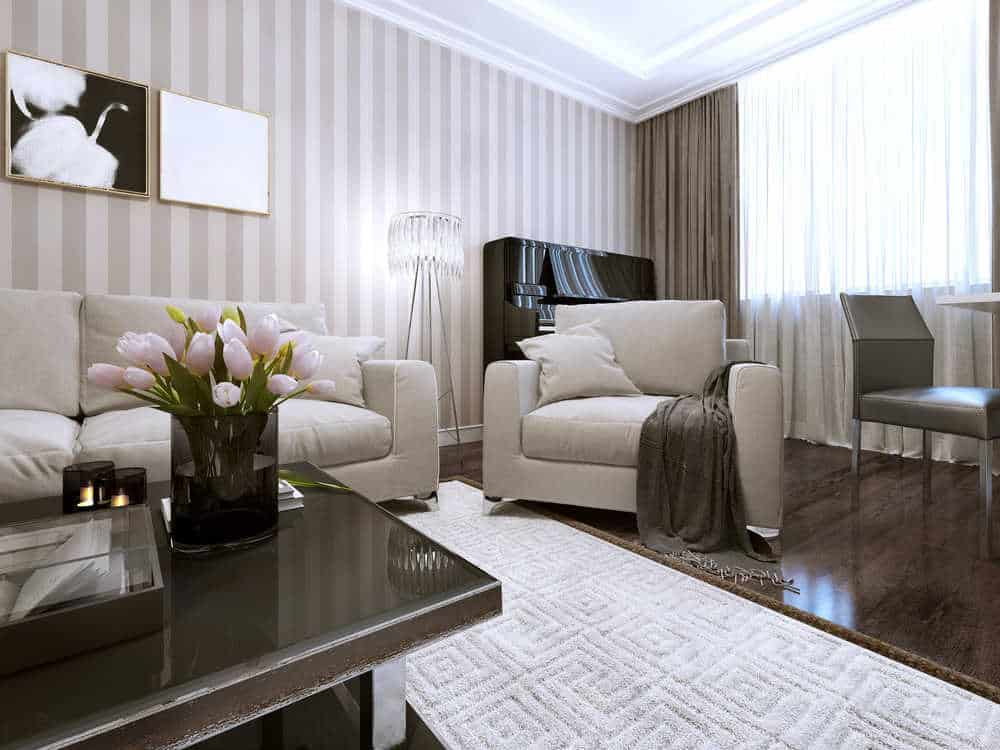 Stripes will add depth to the room and make it look larger. For a dramatic look choose contrasting colors and wide stripes. For a softer look paint stripes of two similar colors that will blend together. Your decorating style will determine the color. Striped walls add a lot of drama to a room, and your accent pieces will really pop, so keep that in mind when adding accessories.
Sponge Paint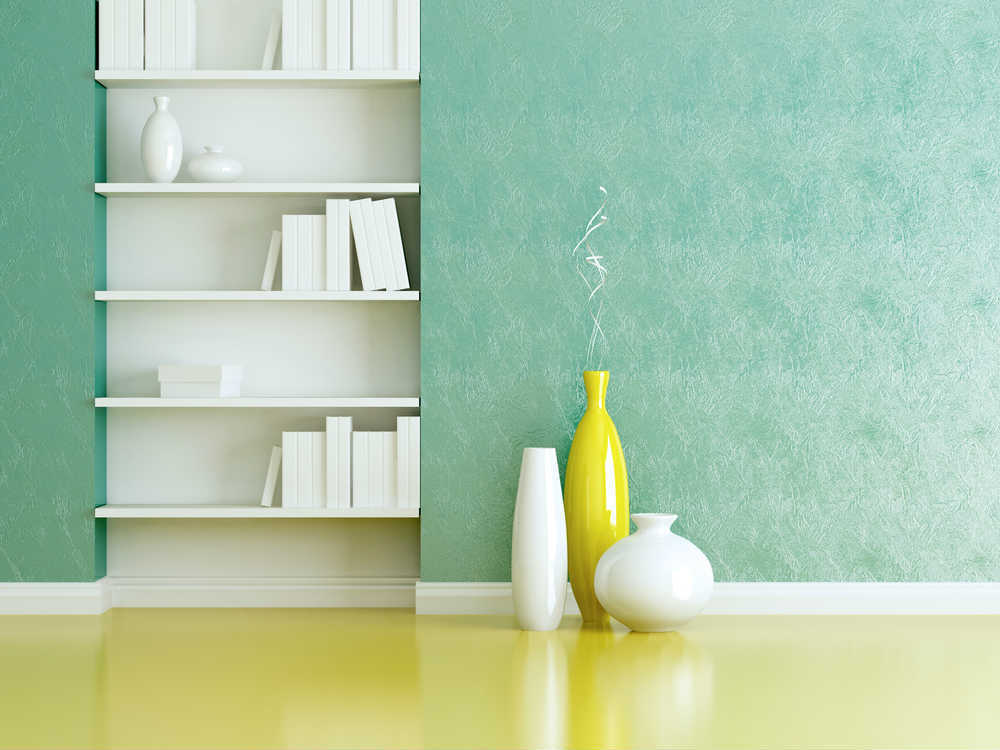 Ombre' is all the rage in fashion and now it's making a comeback in interior design. There are reasons this old standby technique has endured. It's easy to do and it gives a soft, shadowed effect. Sponge painting is ideal for rustic farmhouse styles or any style where you're aiming for a comfortable, casual feel.
Express Yourself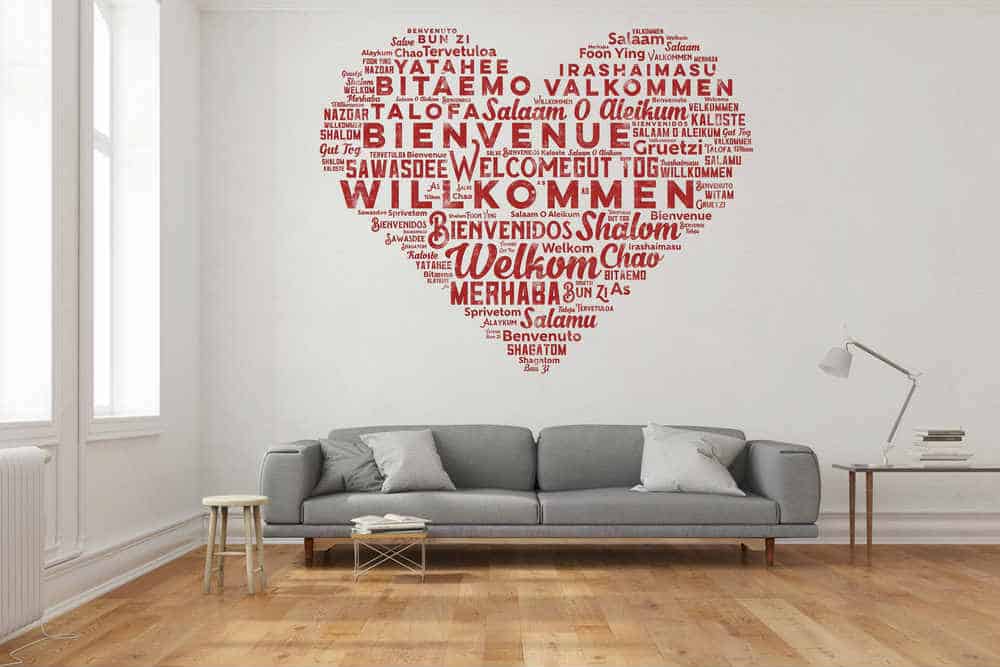 Make a statement with stencils that declare your feelings, your purpose or your joy to the world. Stencil designs come in every variety, from flowers and birds to abstract designs to letters you can arrange as you like. Stencils are not difficult to work with. You can also stencil a design all over a wall for the look of wallpaper without the mess.
Reverse the Rules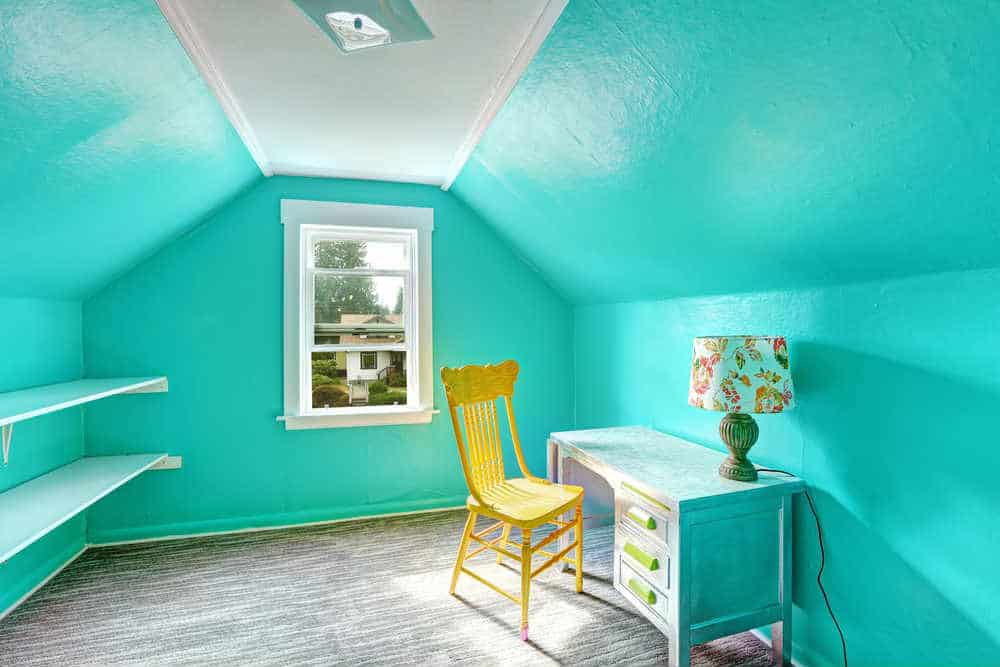 A good decorating rule is to paint the ceiling a shade lighter than the rest of the room. But in a small room or one with a vault, a dramatically different ceiling can draw the eye upward and make the space feel more expansive. While you're at it, throw out the rule about always painting trim white; when you choose a color you love, paint the whole room with it for a jewel-like look.
Make a Mural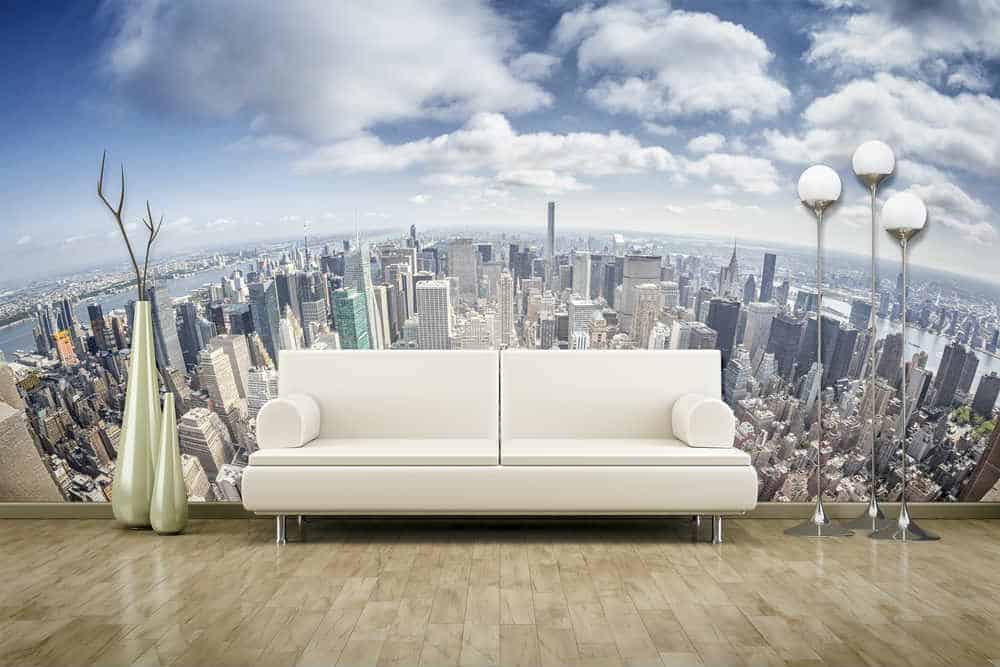 Murals are not just for cathedrals or urban walls. Bring a story, a tapestry or a scenic view to your home using your artistic skills and some imagination. If you're not artistic you can hire a painter to do it. A mural will take some work but is guaranteed to give you a unique look.
Cover with Color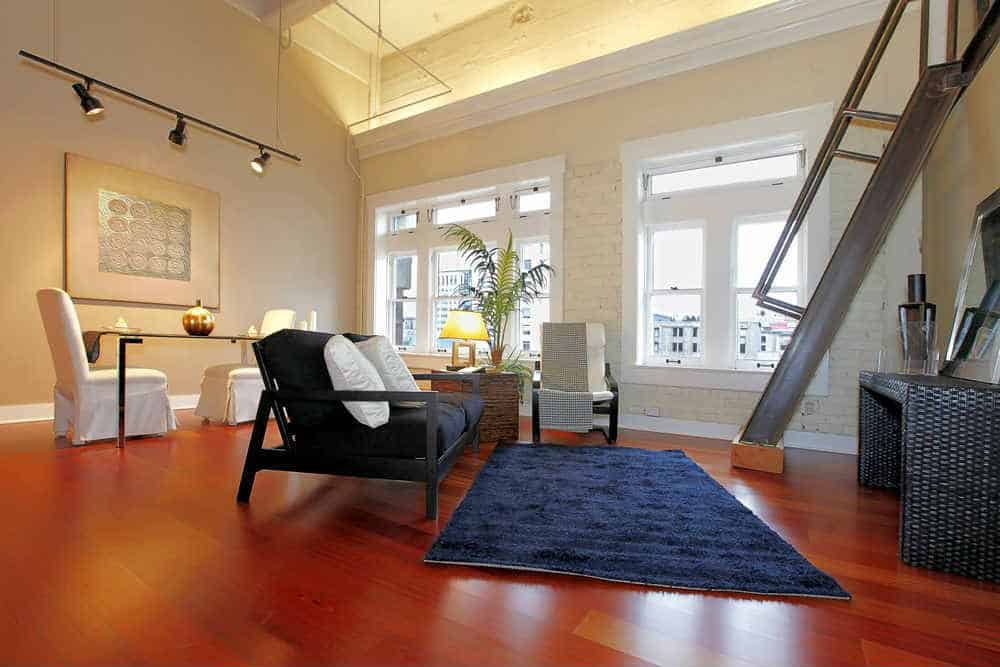 Exposed brick can be gorgeous, but if it's dark it can be gloomy and limit your decorating choices. Painted brick complements any decorating style. Try beige tones for a warm feel, bright white for a country style, or soft gray for an elegant look. Brick is not easy to paint so make sure you have the right tools and techniques. The dazzling results are worth it.
The Starring Attraction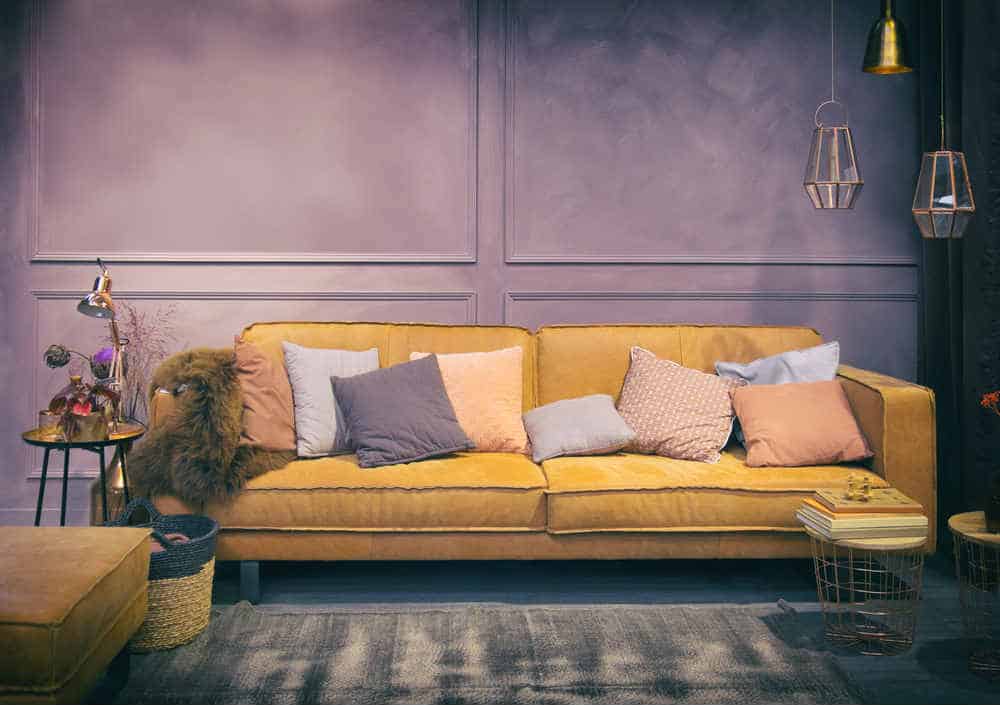 A wall in a beautiful trendy color paired with furniture that plays on its tones does not need any decorations. It makes a statement on its own. Keep the look clean and uncluttered for the best effect. Deep shades of purple, navy and teal are very fashionable right now and will give your room instant style.
Every Day a Beach Day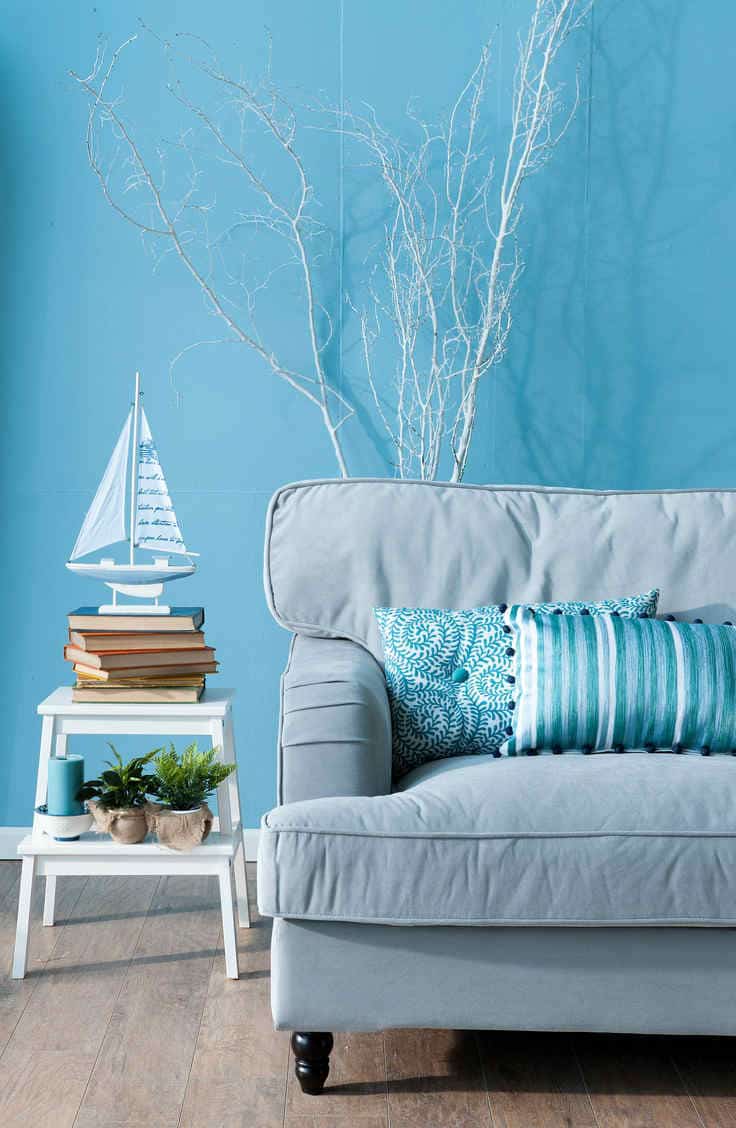 There's a reason that spas decorate in sea colors of blue, aqua and sand. These are calming colors that induce feelings of tranquility. Even if you're far from the beach you can conjure up that same relaxing vibe. This combination is a classic look that never goes out of style and never fails to be inviting.
Think Pink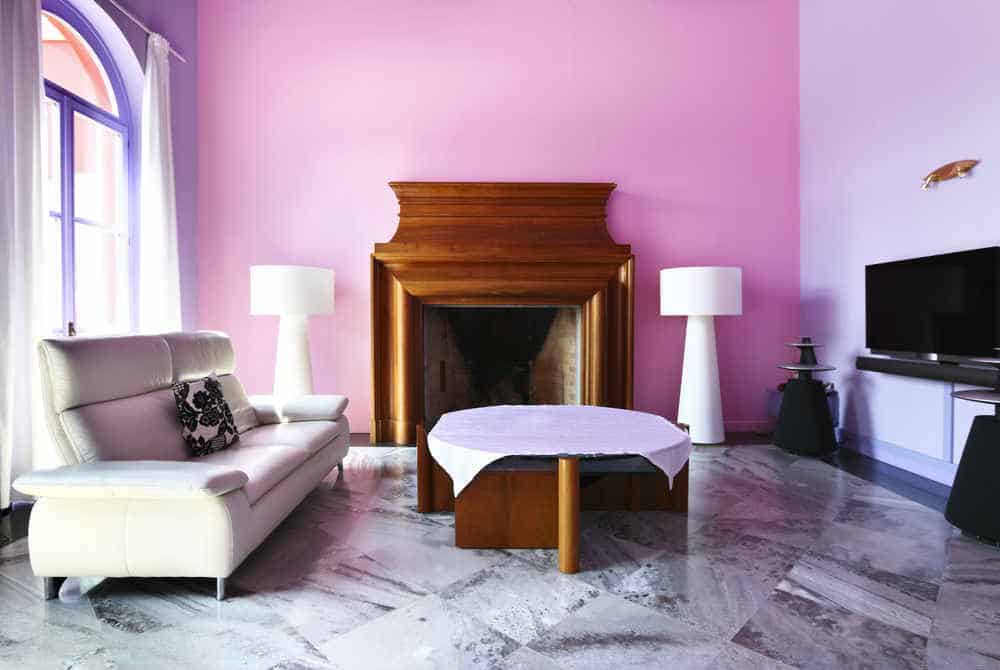 Pink is too pretty to be relegated to a nursery. It's an uplifting color that flatters everyone's skin tones and brings charm to any room. Pink is right at home with the current trend for deep, statement-making hues. The right shade of pink can go with any look. Pair it with deep grays or blues and heavier, more masculine furniture to balance out its femininity.