Whether it`s by the sea or tucked deep within the woods, there`s nothing quite like the laid back, comfortable charm of a well decorated cottage.
Compared to more traditional homes, cottages tend to employ a more casual and rustic style that`s usually reflected by the colors adorning the walls. With so many color options available, choosing the right cottage paint colors to make your vision come to life is much easier said than done.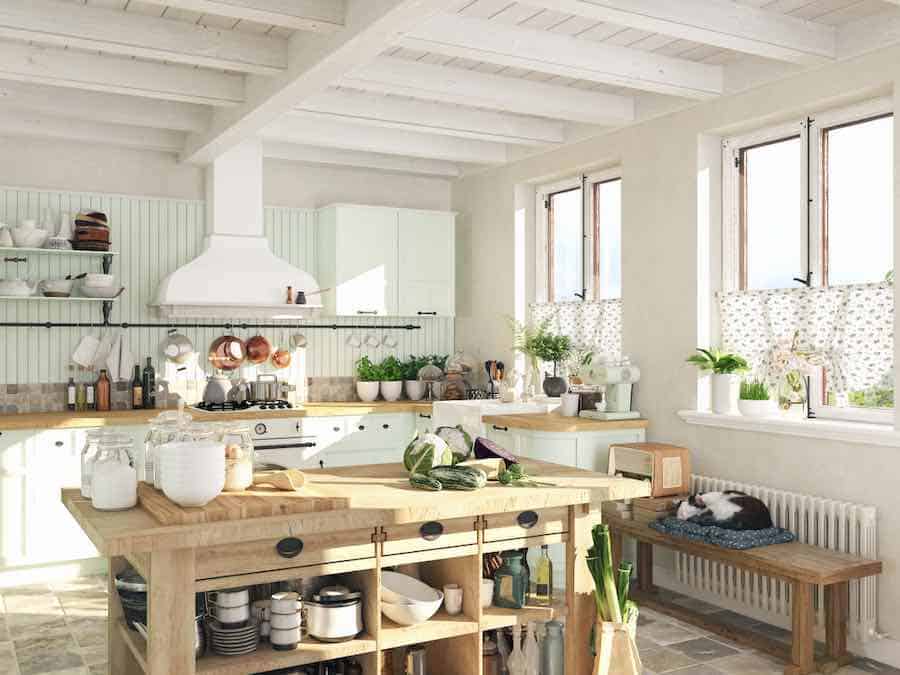 Luckily for you, we`ve chosen the best cottage paints colors to make your cozy hideaway look better than you ever could`ve imagined.
Regardless of whether you`re looking to do a full-blown renovation or simply slap on a fresh coat, this list is guaranteed to help you find the perfect cottage color for you!
Cottage Paint Colors To Decorate Your Home
1. Pure White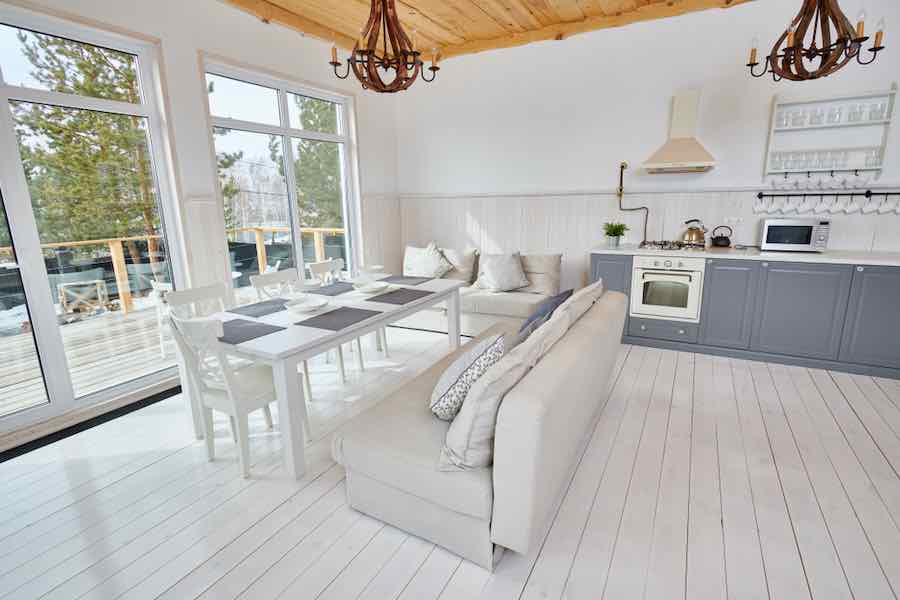 A pure, bright white is a classic cottage color that works beautifully for both interior and exterior painting.
Especially ideal for beach style cottages, you can pair white with a light colored trim or with brighter accent colors to create a stark contrast.
This color is sure to create a lovely, crisp definition that will wonderfully showcase all of the architectural details your abode has to offer. Our favorites are Boomerang`s Moonlight White or Flat White from Rust-Oleum.
2. Rustic Red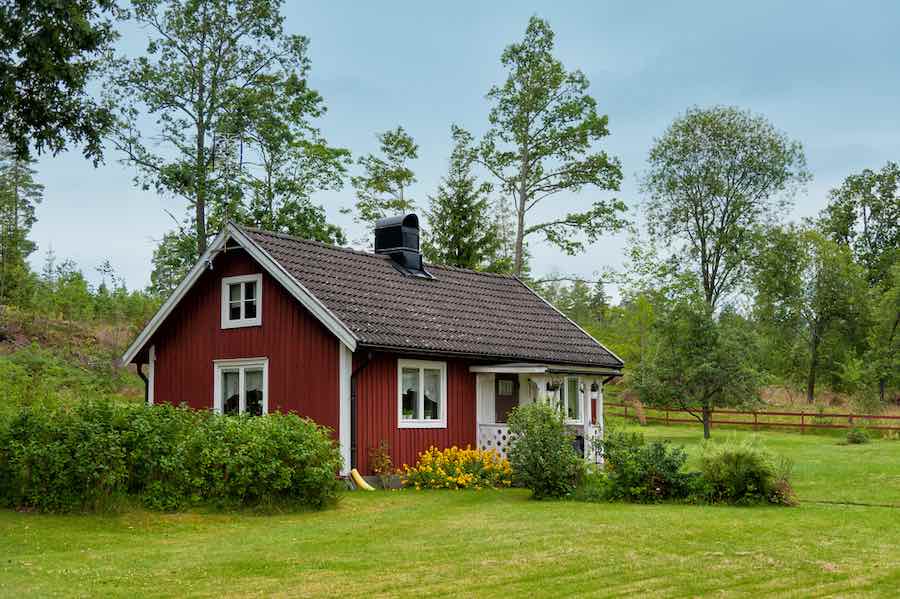 Give even the most modern cottage the feel of an old country farmhouse with a beautiful red-brown color.
The warm and inviting undertones will look absolutely incredible when paired with a white trim and have your cottage resembling an old, vintage barn.
If used as an interior color, this rosy red will bring a cozy and inviting feel to any room that will surely make you want to snuggle up next to the fire.
Check out colors such as this Haute Red from Tribute or Venetian Red from Retique It.
3. Beige
Beige is a laid back, natural tone that will help your cottage blend seamlessly with its natural surrounding, no matter where you are.
Accent with a plethora of beautiful trees and plants, or pair with a brown trim and earthy furnishings to round out the rustic look.
This color creates the ultimate natural look that`s guaranteed to never go out of style. Our favorite beiges include Wheat Ridge by Montage Signature and Prestige Paint`s beautiful Kilim Beige.
4. Classic Gray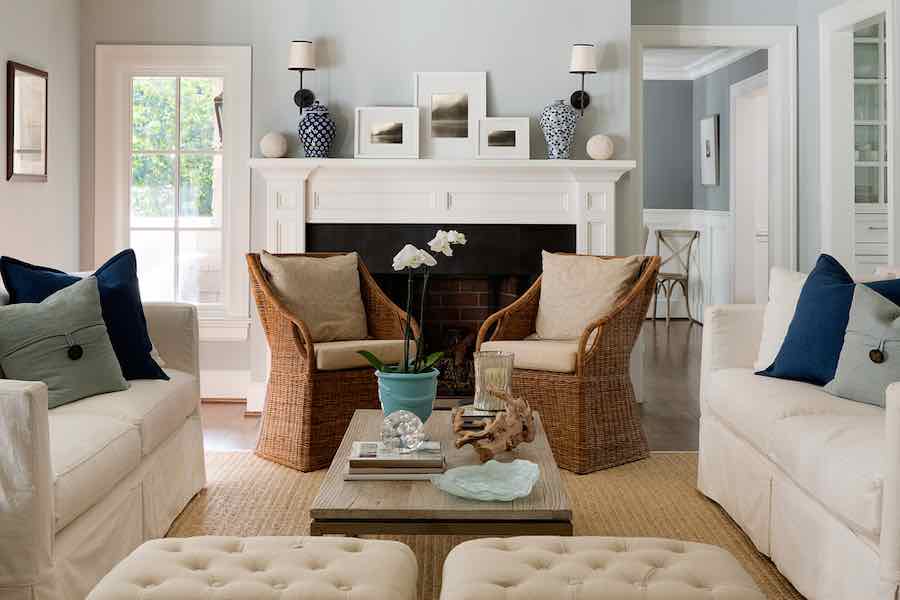 Gray is truly the perfect neutral for any type of cottage, and this color could be the key to cultivating the relaxing getaway of your dreams. If paired with the right contrasts, you won`t have to worry about your cottage looking even the slightest bit gloomy.
Use a classic white trim to create an air of timelessness and sophistication, and incorporate plush and amazingly textured accessories to set off this cool shade in the best and most welcoming way possible.
Get started by checking out some gorgeous grays such as this Kensington Gray from Rust-Oleum or this Perfect Gray milk paint from General Finishes.
5. Light Yellow
A bright and light yellow offers an eye-catching burst of color to create the ultimate beachy feel that`s perfect for bringing a renewed sense of energy and friendliness to an older house. This color will add a much-needed warmth to any room without overpowering the eyes.
Contrast with a classic white trim, or enrich your space even further with some equally vibrant furniture and accessories.
A few of our favorite yellows include this Golden Feather from Tribute as well as the gorgeous Yellow Duckling from KILZ.
6. Deep Blue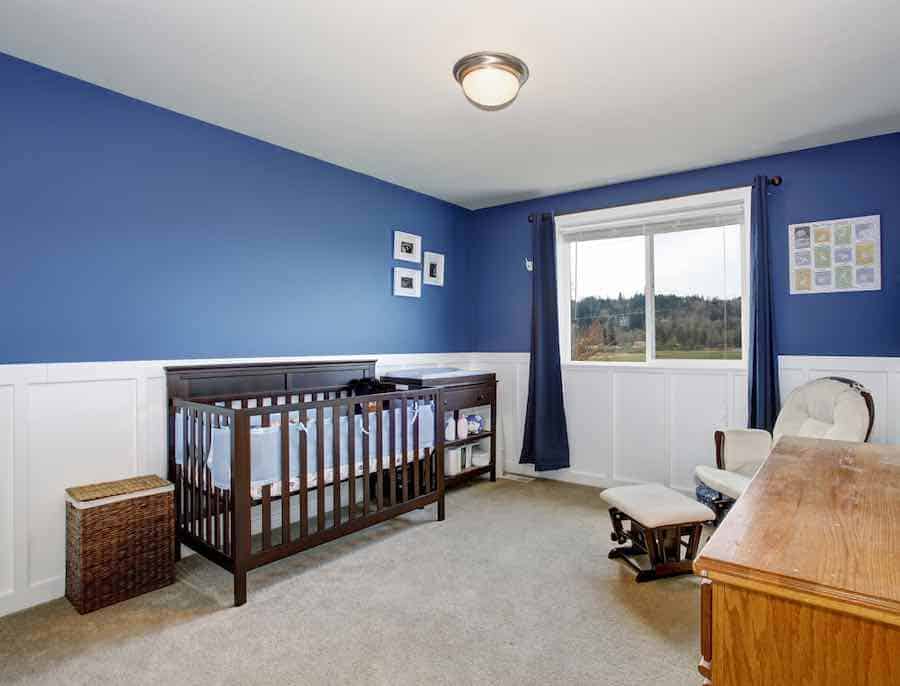 Adorning your cottage walls with a beautiful deep blue is the best way to showcase a hint of boldness that won`t compromise your cottage`s trademark quaintness.
This color is as vibrant as it is relaxing, and antique or wood furnishings and accessories provide the perfect contrast. Unwinding at the end of a long day has never been easier than with this cool and calming shade. KILZ`s Spectral Blue and Blue Oasis from Glidden are two of the best blues on the market.
7. Earthy Green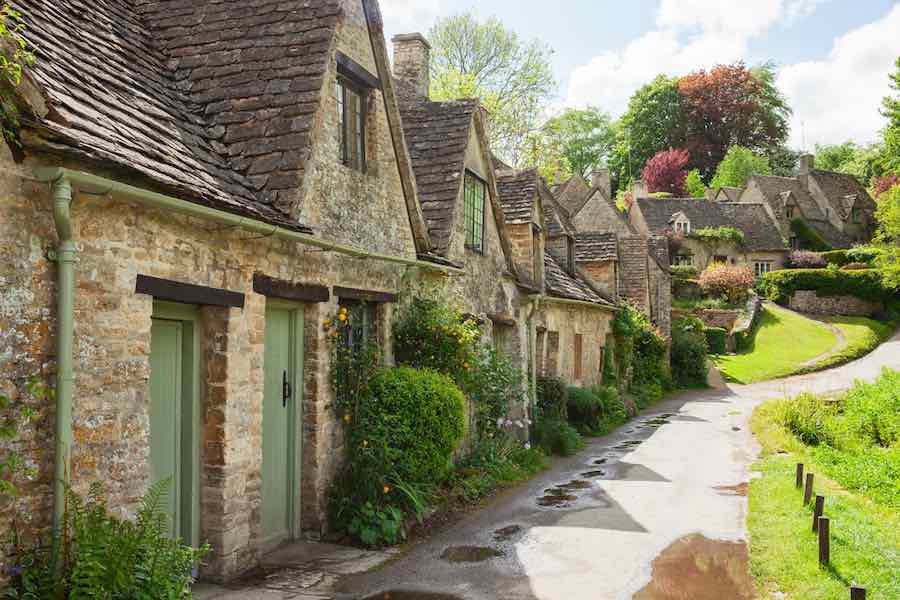 Stay connected to your cottage`s natural surroundings with a beautifully rustic earthy green. Wooden flooring and furniture contrasts amazingly with this rich color, and pairing with a roaring fireplace will cultivate an even cozier feel.
Use a brown trim or other earthy tones to complete the rustic palette and make your cottage look as if it was grown from the earth itself. Some of our favorite earthy greens include Mountain Forest from Glidden and Jolie Paint`s breathtaking French Quarter Green.
8. Bold Black
Nothing grabs people`s attention quite like a bold and beautiful black. This minimal yet striking color is the best way to show off any brightly colored furniture or accessories, and you can use a white or other light colored trim to create a dynamic and memorable contrast that will stay stylish for years to come.
Check out some of the best blacks on the market such as the Rust-Oleum milk paint in Eclipse or Lamp Black from General Finishes.
9. Off-White
An off-white color is perfect for those who are looking to lighten things up but don`t want to commit themselves to a more stark, pure white. This color will open up any space it occupies and keep your cottage feeling bright and inviting.
Cover your walls with this gorgeous shade to offer a subtle hint of warmth and maintain that classic cottage style that simply can`t be beat. Our favorite off-white shades include the shade Patina from Montage Signature as well as this Eggshell from The Spruce Best Home by KILZ.
10. Sky Blue
Adorning your cottage walls with a sky blue is an easy way to create a soothing and dreamy feel while making any room feel more expansive. Sky blue also makes the perfect exterior color for a beach or seaside cottage.
If you want the boldness of blue while still keeping things on the softer side, then this is definitely the color for you. Blue Sky from Prestige Paints and Glidden`s Blue Pearl are two light blues that are guaranteed to bring a refreshing twist to any room.
11. Springy Sage
This light green shade holds a hint of gray that`s perfect for brightening up a room and complementing any large windows.
This color will beautifully match the surrounding outdoor foliage and breathe the essence of spring into any type of space. Pair with a lovely white trim or earthy tones to make your cottage feel like a springtime wonderland.
Even in the dead of winter, sage walls will keep you energized and ready to embrace the warmer months ahead. Keep things light and fresh with Tribute`s Statue Green, or darken them up with the simply named Sage shade from Jolie Paints.
12. Chocolate Brown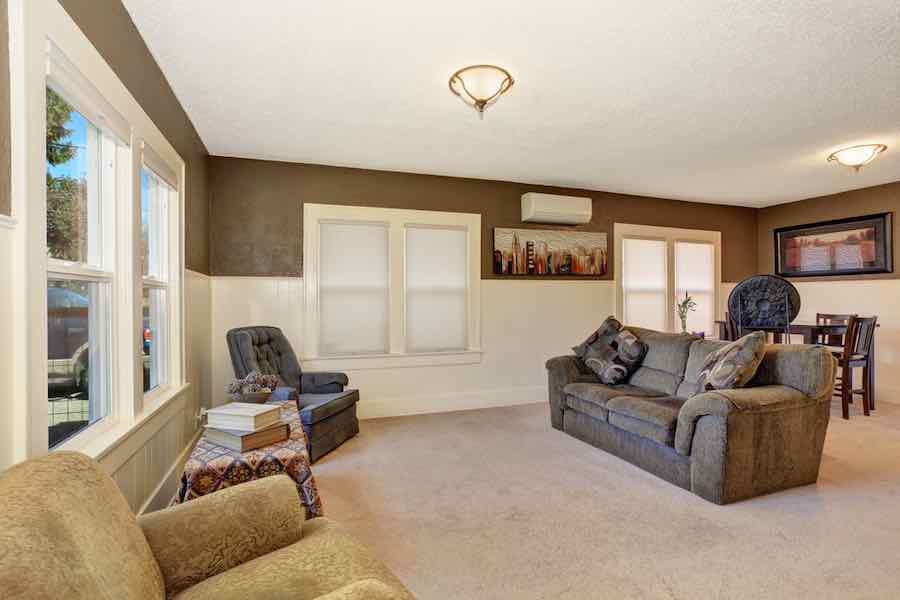 Chocolate brown is a timelessly dark color that provides an interesting depth while still feeling soft and welcoming. Perfect for a cottage nestled in the heart of the forest, a dark brown is especially flattering for larger or more expansive homes.
Pair with earthy greens or creamy whites to create a contrast that looks all-natural and incredibly homey. Check out the dozens of beautiful browns available such as Fudge from Glidden and Truffle from Jolie Paints.
13. Mint Green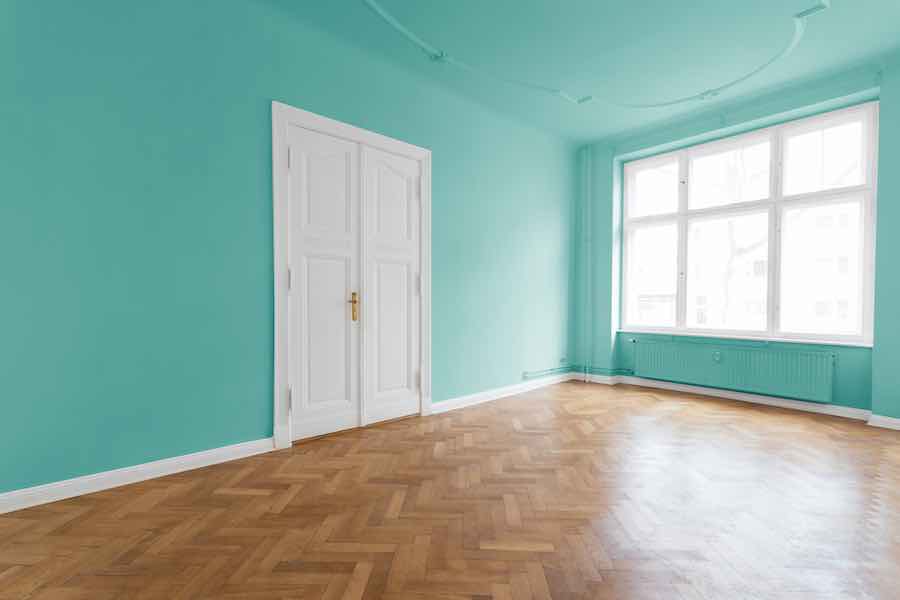 This cool bright color is guaranteed to bring a refreshing and almost tropical feel to any room, making it the perfect choice to freshen up and bring new energy into your seaside getaway.
The best part about this color is that it can change depending on the light, shifting between sharper and softer hues so you`ll never get bored. Pair with a classic white trim for a crisp and clean look, or use it to show off your favorite bright and vibrantly colored furnishings or accessories.
Some of our favorite minty shades include the shade Mint Frost from Prestige Paints and Glass from Recolor.
14. Lilac Purple
Lilac purple offers a feel that`s both subtle and romantic while still being bolder than more traditional colors.
This color is guaranteed to showcase your spirited and eclectic personality without being too wild and overwhelming. Lilac ties nicely with bright and warm furniture and accessories, especially with bright red or darker purple colors. Prestige Paints`s Rhapsody Lilac and Lilac Sand from The Spruce Best Home by KILZ are two beautiful shades that will enhance any room you choose.
15. Black-Stained Wood
There`s no better way to capture the woodsy, rustic feel of a cottage than with beautifully black-stained wood. This look has become super popular among both cottage and modern house owners alike, and it`s easy to see why.
The dark color offers a sense of boldness and an interesting depth, but the transparent quality of the stain keeps things from looking too dark and heavy.
Some of our favorite stains include the Minwax Wood Finish in True Black and Varathane`s Wood Stain in Carbon Gray.
Now that you`ve found your perfect cottage color, make sure you buy the right amount using our super handy and easy to use Paint Calculator.
You can also check out our site to find some of the best interior and exterior painting tips you could ask for!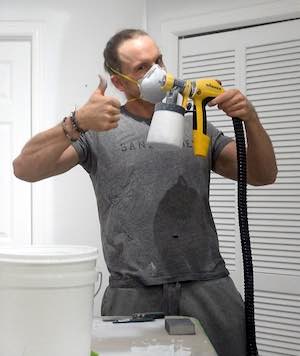 I started painting in 2001 and have seen just about everything in my painting career. I started in production and commercial painting, then moved over to new construction and remodeling during the boom of the early 2000s. Post 2010, I niched down into residential painting where I have done everything from exteriors, decks, interiors, furniture and more. Over the last few years, I've had a focus on kitchen cabinets.
I started the DIY Painting Tips blog in 2015 to start sharing everything I've learned over the years and help all the people who'd rather tackle their painting projects themselves.
You can follow my Youtube Channel where I show you everything that you read about on this site: https://www.youtube.com/@diypainting
You can also hire me directly from DIYPaintingTips.com here: https://diypaintingtips.com/free-painting-quote/
Contact me at: ryan@diypaintingtips.com